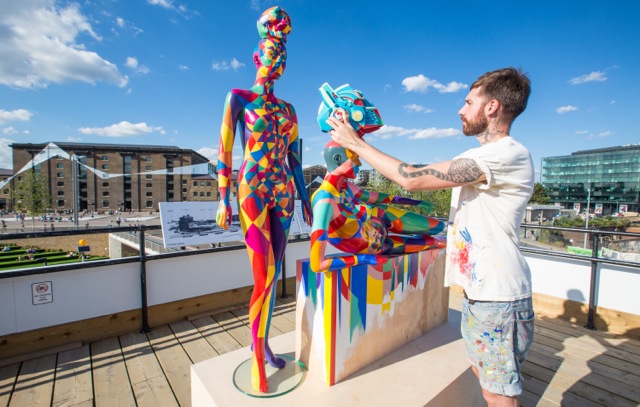 ALEX NOBLES X 'ACROSS THE BUILDINGS'
Artist Alex Nobles showcased in the intimate Kings Cross Viewing Gallery, best-known for his fashion designs and relationship with frequent collaborator Lady Gaga.
This is the second In a series of small and exclusive events that overlook Swiss artist Felice Varinis 'Across The Buildings' installation at the heart of the King's Cross development.
The artwork unveiled goes by the name of 'Pandoras Box'. The sculpture which was stunningly displayed atop of the Kings Cross Viewing Gallery which overlooks Granary Square perfectly merged the artists fashion background with his visionary art, which depicted two female mannequins painted over in colourful pattern symbolising auras and chakras, one wearing a futuristic headpiece and another a skull. This sculpture doesnt only work to compliment its surroundings for this particular event but as an exciting taster for his solo exhibition later this year.
Nobles upcoming exhibition 'Creatures of the Kaleidoscope' will open this coming August at the Londonnewcastle Project Space in Redchurch Street in Shoreditch. Curated by Ryan Lanji, the exhibit will see Nobles showcase via large-scale artwork, sculptures. installation, and performance, the merging of science, spirituality, and beauty into one cohesive presentation.
– Walter Ugarkovic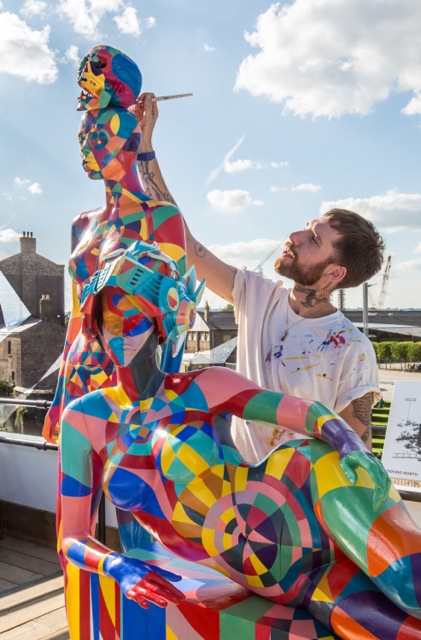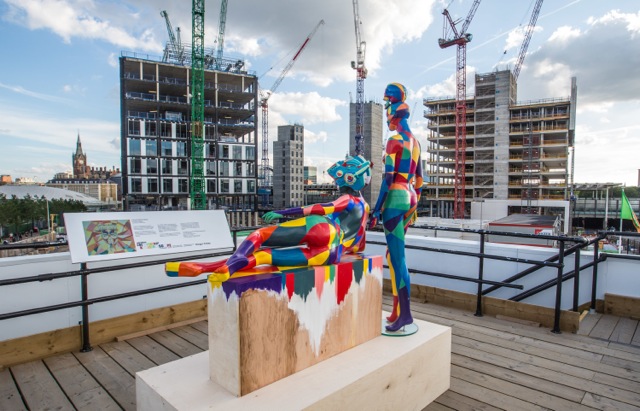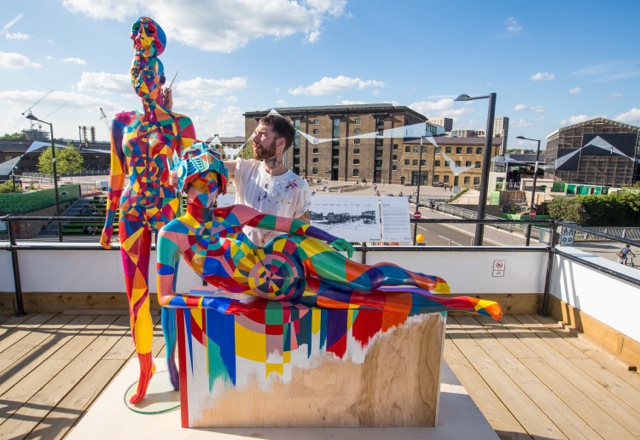 – Photography: John Sturrock