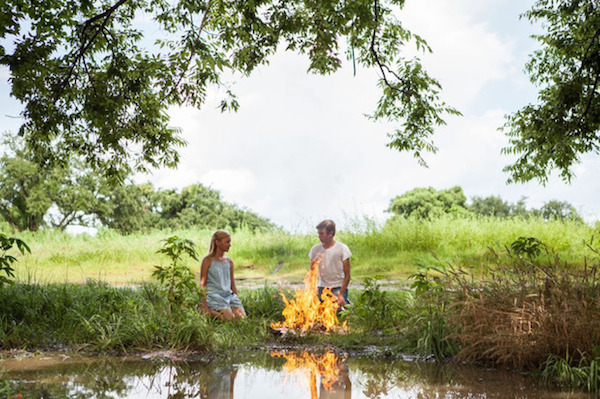 Though we've marvelled at Amma Assante's Belle and fallen for Gia Copolla's Palo Alto this year, with the London Film Festival hotting up, the world of cinema seems to be looking a little thin on the ground in terms of female trailblazers. In Hollywood, one dimensional characters and dodgy unrealistic sex scenes are rife and dully conventional comedy reigns supreme. There are also explosions, lots of them, which seems unnecessary when harking back to Kathryn Bigelow's The Hurt Locker, an exceptional film rooted in bombs with nothing to declare. Sometimes less is more. What with the BFI's Film Festival programme and other thoughtful showcases of innovative writing and directing such as Raindance Festival circling overhead, we've put together a selection of unique cinematic feats created by women to remedy this year's apparent lack of mainstream hype for female talent.
1. Buttercup Bill Described as a 'Lynchian Badlands Drama', Buttercup Bill is the first film to be released by Sadie Frost and Emma Comley's production company Blonde to Black Pictures. Helmed by two female directors and two female producers, this hazy ramble through urban jungles and the American South provides insight to a bleak and at times, twisted story of soulmates, family secrets and human tenderness in a sea of sleaze and neon. Featuring performances from Haley Dekle of The Dirty Projectors and Alynda Lee Segarra of Hurray For the Riff Raff, Buttercup Bill seemingly has everything and promises it all.
2. Serena Jennifer Lawrence and Bradley Cooper team up once more to blow our minds in Susanne Bier's Serena. A tale of emotional struggle against the landscape of America's harsh beginnings, the film explores mental illness, dysfunctional relationships and gender prejudices in a decidedly unique fashion. Bier's previous Oscar and Golden Globe wins, great casting and the film's highly stylised period aesthetic confirm that Serena will be a potent crowdpleaser.
3. Appropriate Behaviour A far cry from the hipster comedies and throwaway sex scenes you're used to, Desiree Akhavan has written and directed Appropriate Behaviour with empowerment and accuracy in mind. Focussing on break ups, loneliness, New York and sexuality, the film stars Akhavan in a world not yet her own. Parting ways with her girlfriend, coming out to her parents, and living through Brooklyn's endless pretence, the protagonist is having a tough time throughout. Though this is by no means a tragic story; expect exceptionally withering moments, graphic sex and awkward laughs a-plenty.
Words: Emily Beeson | @younggoldteeth