10 MINUTES WITH... KATE SIMKO
Talking classical purism, the 90s Chicago music scene and childhood memories with the prolific composer
For gardeners, growing hybrids provides the opportunity to produce more versatile, exciting and enduring plants. The same could be said of musicians, and Kate Simko is currently one of the lushest varietals shooting up from London soil.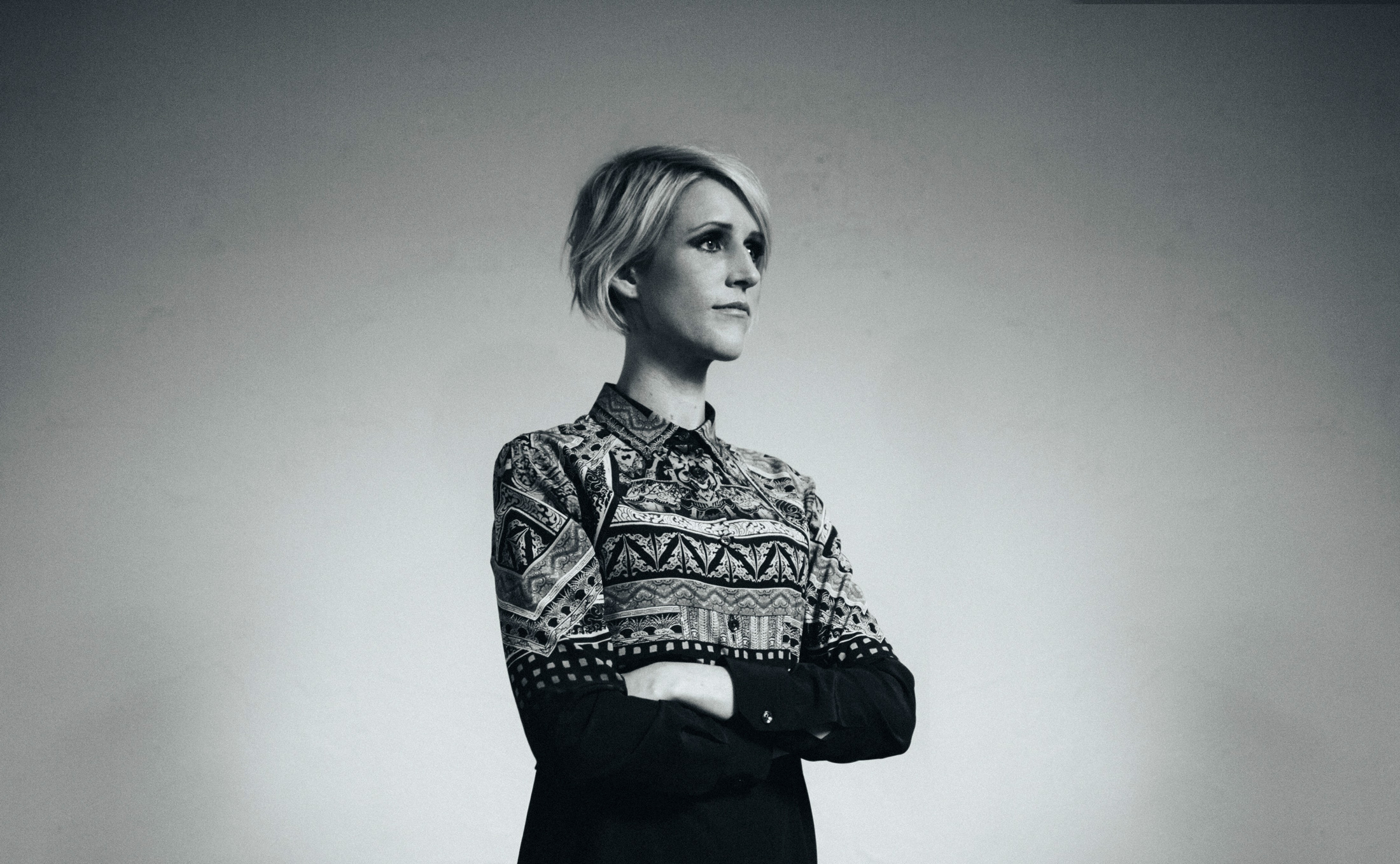 Born in Chicago, the classical pianist took up a place at the Royal College of Music in 2012, where she not only plied multiple trades as a producer, DJ, film scorer and composer, but also formed the all-female ensemble, London Electronic Orchestra (LEO), which fuses the power of an orchestral soundscape with dance floor-derived beats to soul-stirring effect.
In May, the LEO released their self-titled debut LP, and this month they've secured their biggest gig yet, taking the stage on October 12 at the Royal Albert Hall, with guest vocals from Brighton-based electro-disco singer Abi Flynn and styling by Chinese fashion designer Rui Xu.
We sat down with Kate to talk about her journey so far, her ambitions for the future, and the people, places and pieces that inspire her work.
Hi Kate, what's happening?
I'm in my new place in London. Just finished watching a movie and my husband is passed out on my right and our two Burmese cats passed out on my left.
Soon you'll be taking to the stage at the Royal Albert Hall with your ensemble London Electronic Orchestra. How do you go about preparing for a performance on that scale in comparison with your more intimate gigs?
A show like this makes you want to raise the bar. So I'm adding a popular classical piece reworked and a new original, hopefully!  For bigger shows like this I'll work with the venue on lighting and general production, to make sure there's a good vibe. And then musically I prepare as much as possible in advance and make sure we have plenty of rehearsal time.
Any hints as to what we can expect from the performance?
The music will be a mixture of songs off our album on The Vinyl Factory, and a couple surprises. We'll be doing two sets of 30 minutes with an intermission in between. I'm happy to do that format again. I like the classical intermission format, where you get a break in the middle and the excitement builds up twice.
How did the collaboration with guest vocalist Abi Flynn of the Tru Thoughts label come about?
I heard Abi sing in Cannes at Midem this year. We did London Electronic Orchestra live the previous night and everyone else had flown back to London. Abi was singing at the Tru Thoughts label night and her voice and stage presence was mesmerising. My friends and I were pretty mind blown. So then I got her contact and invited her to sing with us at the Royal Albert Hall. The new piece I'm writing is influenced by Abi's jazz and downtempo influences combined with mine.
Did you deliberately set out to create an all-female ensemble or was it a coincidence?
It was sort of a coincidence. Our first, smaller ensemble gig (string quintet, harp and keys) had only one male cellist. After the gig he said he was too busy with other performance commitments so couldn't continue with the project. So then it was all girls and just one slot open.
Do you ever encounter snobbery from classical purists?
Yeah, I guess so, but I don't really take it in a bad way. I like purism, and respect where they're coming from.
You've worked with the likes of Katy B and Jamie Jones – are there any more exciting collaborations in the pipeline, or ones on your wish list?
I'd really like to do strings and harp for Rihanna.
What other projects or events do you have coming up over the winter that we should know about?
In December I'm doing a concert with full orchestra alongside Jamie Jones in Bogotá – very excited for it. I'll be helping orchestrate the music for Jamie's set and have a set of my own with the orchestra too. I really love Bogotá, so especially looking forward to it. Musically I have some new house tracks coming out as well, which I'm excited about.
You have a background in film composition – any chance you'll be writing a movie soundtrack in the near future?
I don't want to jinx it, but it looks like a strong possibility!
Who are the artists or composers that you grew up on?
Growing up my dad only listened to classical music, and absolutely loved it.  So that was it really. My memories are riding in his car looking out the window daydreaming to classical music. Then when I was in high school onwards I basically wanted to listen to all kinds of music. When I was at the university I was music director of the dance and hip-hop format and had my own house and IDM show, but I also sat in on the jazz show, and had my own world music show. So I was sort of obsessed with music and that's how I started DJing on the radio and at bars in Chicago.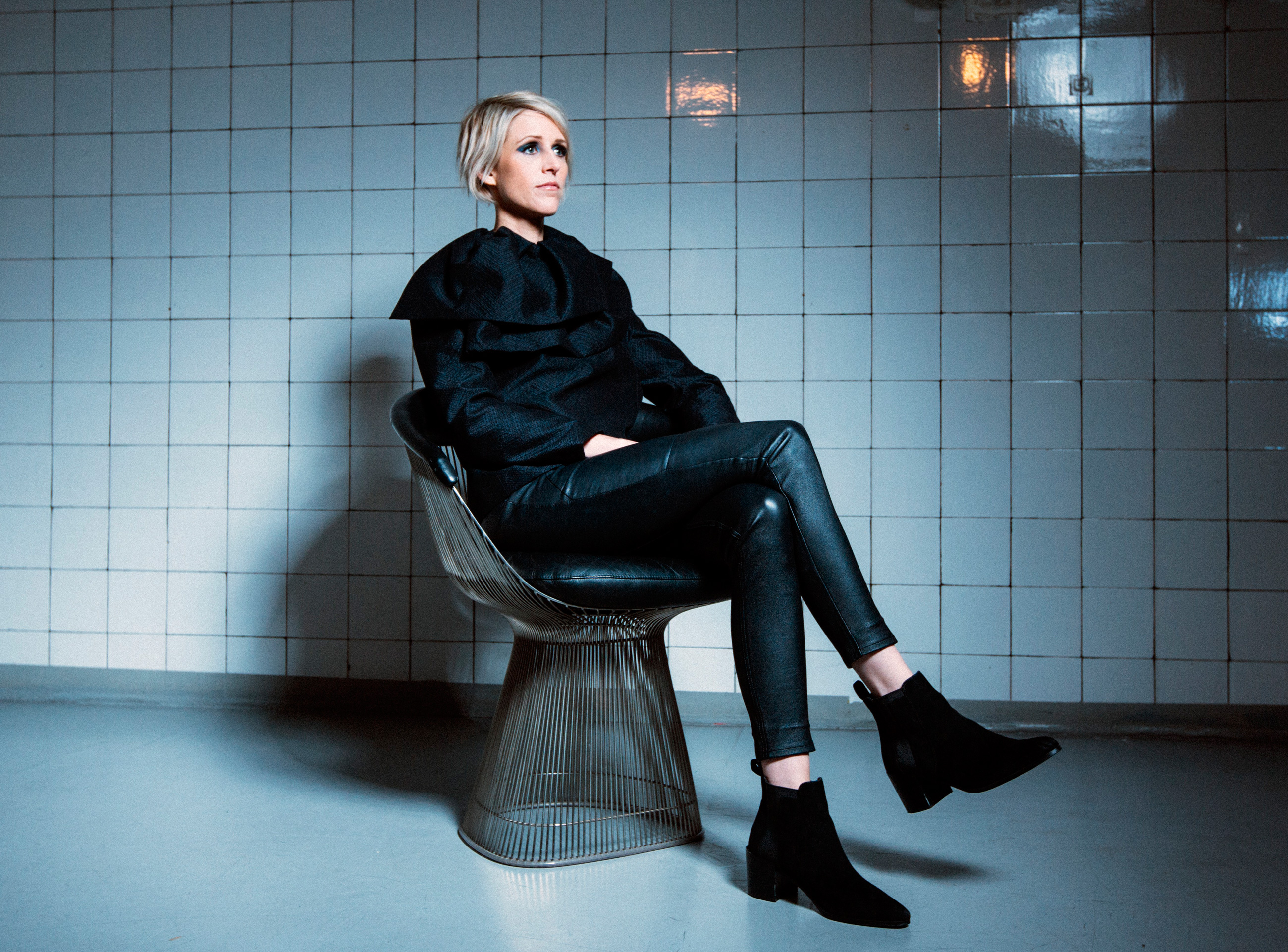 What's your earliest childhood memory?
Walking to the lake near my parents' house with my older cousins when I was around five years old. I was wearing my 'M&M' jacket, which was white with multicoloured dots on it.
You're a Chicago-native, how does the music scene there compare with London?
The Chicago scene was amazing in the late 90s in terms of house, post-rock, experimental jazz, when I was growing up there. Thrill Jockey was on fire, Pitchfork had just been formed, Kanye West and Common were the Chicago hip-hop sound, and obviously Chicago house music was inspiring the whole world.  It was such an amazing time for music in the city. But by time I moved to London in 2012 things had sort of normalised. I didn't feel challenged there anymore. Moving to London has been so re-energising. I've met so many incredible people and artists here and I honestly am inspired every day.
What's the biggest challenge you've faced?
The music industry is a daily challenge. Trying to get into the Royal College of Music was a big one, and then managing a long distance marriage for two years during grad school was equally up there.
And what's your proudest moment?
Performing at Millennium Park in Chicago. This is the Frank Gehry outdoor amphitheatre downtown. It's sort of like playing Chicago. The whole iconic skyline is there. My parents and my grandmother were there and it was a great day.
Best place to spend a Friday night in London?
Well, tonight it will be a Friday at my studio in Hackney. When I'm home I maximise my time working on music, and connect with friends. But tonight it's Royal Albert Hall preparations, tomorrow party at a penthouse in Soho.
What are your wardrobe staples for autumn?
Black tailored leggings with a dress over it, leather jacket, boots.
Will you be celebrating Halloween?
Yes, always!  Last year I played live in Room 1 of fabric on Halloween. This year I still don't know my plans, need to sort it out!
What's your dream winter holiday?
Thailand – I've never been!  We have a LEO booking in December at Wonderfruit Festival and then I'm staying a few extra days. We're collaborating with members of the Bangkok symphony and a Thai percussionist, so it will be a dreamy musical experience followed by paradise holiday.
What's your favourite warming recipe for when temperatures drop?
I don't even want to think about this! But definitely a hot toddy with brandy.
Words Mary-Jane Wiltsher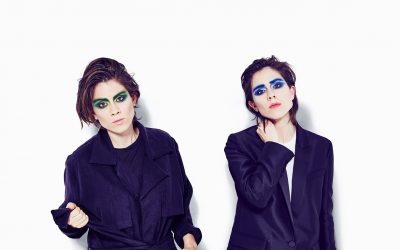 The Grammy-nominated duo on launching their own LGBTQ charity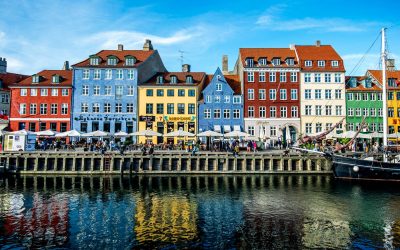 From the buzzing Meatpacking District to the free town of Christiana, here's why you need to take a trip to Denmark's capital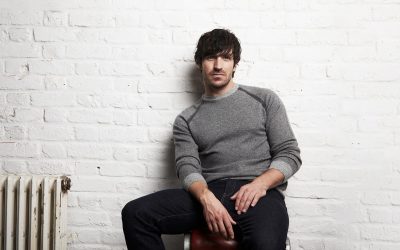 Now is a time to bond together to survive, says the Resident Evil: The Final Chapter actor