Inside the anti-aging cult we're all itching to join
In today's beauty market it's a daily occurrence when a brand new beauty product lands on our radar, promising to revolutionise our approach to skincare. But it's the products, which grab our attention without the aid of a budget-busting marketing campaign, which truly excite us. After a quiet UK launch this month, is seems that everybody is talking about niche anti-aging brand Cult 51. Following last week's nationwide sell-out of their debut creation, we caught up with founders Karen and Richard to discover how a single-product skincare brand can send such ripples through this behemoth of an industry.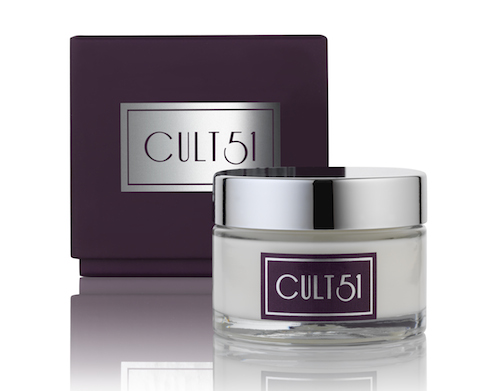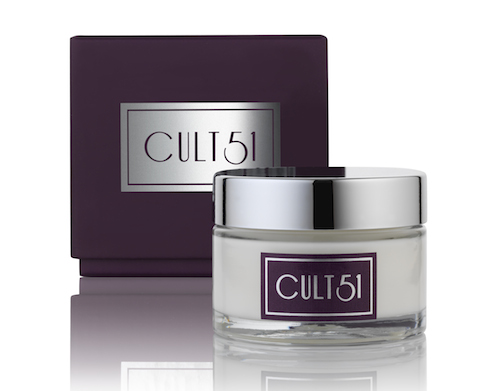 Cult 51's first and only product is the humble-by-name Night Cream, touting a not-so-humble, yet clinically proven beauty promise: up to a 51% reduction in wrinkles after 28 days. We know what you're thinking, you've heard that one before. But the guys behind Cult 51 believe simply in claiming results, which the product can and will achieve in a majority percentage of users. Ever the realist, Richard is keen to stress the 'up to' element of that statement, but judging from the rave reviews spilling from the blogosphere, we believe many converts are experiencing the upper margin of that percentile already.
To cut a long, and chemically baffling, story short, the cream simply aids skin cells in generating younger looking skin. High concentrations of active ingredients work with skin molecules to promote production of collagen, hylauronic acid and the ultimate anti-ager, ATP. The cream also triggers an increase in oxygen exchange which allows the otherwise-inert ATP to activate within the cells, and recapture its former vitality
So, with such a winning formula on their hands, why launch with only one product? Richard explains: "the current skin regimens demand the use of several products, layered one on top of the other – yet the skin can only utilise so much 'active' product. With so many products offering only one or two of the myriad of things our skin needs, we end up buying many different products, to use at separate times on different days to gain the overall effect we crave. In today's world, who has the time, patience (or money!) to effectively undertake this skin care rigmarole?" Richard describes his Night Cream as the first '3D' product of its kind, due to its ability to provide everything the skin requires without the need for all those layers of separate targeted products.
And the results are multi-faceted: with a short term glow evolving into a serious complexion revamp for those with long-term commitment. Within 24 hours, the increase in active ATP has an immediate effect, as skin receives an energy boost and springs into vibrancy. (This does mean however, that if you are in the midst of a breakout, things will get worse before they get better: you have been warned!) After 2 weeks, surface wrinkle depth begins to shrink, and after 6 weeks, remarkable skin improvements are promised: wrinkles, melanogenesis and skin sensitivity are all visibly diminished.
Sceptical? We wouldn't blame you, but this little jar is full of anything but empty promises. Richard suggests the 'one hand' test: apply the cream to your left hand only, and compare to your right to see the effects building day on day, and totally justify the eye-watering price tag. After six weeks of religious dedication to the Cult, we can clearly see why no mainstream marketing campaign is required. This is not just another brick in the wall of luxuriously packaged, yet mildly effective night creams, but a total anti-aging gamechanger, whose humble cult status will surely not last for long.
Cult51 was available nationwide (before last week's total sell-out,) but if you missed the boat, get yourself on the pre-order at www.cultbeauty.com and in-store at Fortnum and Mason.
Words: Roberta Lister