For Londoners seeking a weekend spa break, the credentials are usually as follows: close enough to the capital for easy access, suitably secluded to ensure a serene ambience, with more luxurious fixtures than you can shake a well-massaged limb at. Sure, there are options a-plenty within striking distance of the M25, but what a lot of them lack is character.
Step up Ockenden Spa, billed as the South's most utopian spa, fed by its own underground fresh water spring. Tucked away in the lush green West Sussex countryside, it sits alongside its sister hotel, Ockenden Manor, a gorgeous Elizabethan Manor House in the Tudor village of Cuckfield. Located in the old walled fruit garden of the Manor's grounds, the spa by contrast is a sleek, contemporary structure, overlooking nine acres of verdant parkland.
If you want space and beautiful views, this place has it all. Tall windows open up the building to reveal a dreamy vista of the Sussex Downs, allowing light to flood in across the pool and reception area. This outlook, combined with stunning photographs of local woodland which have been blown up and placed throughout the building, integrates the interior with the outside landscape. In keeping with the 'back to nature' ethos, the indoor pool is lined with river stones, while elsewhere the palette of earthy tones, wooden finishes and luxe soft furnishings create a hyper-soothing atmosphere.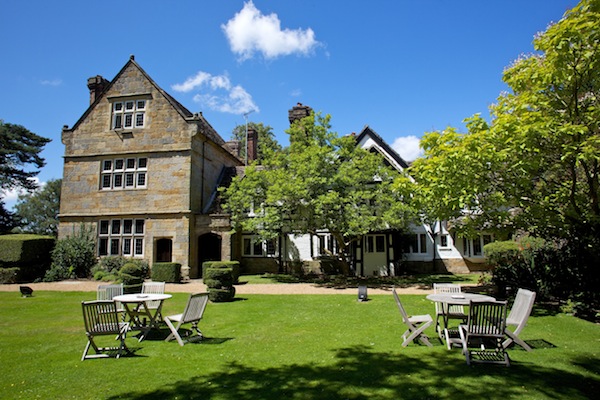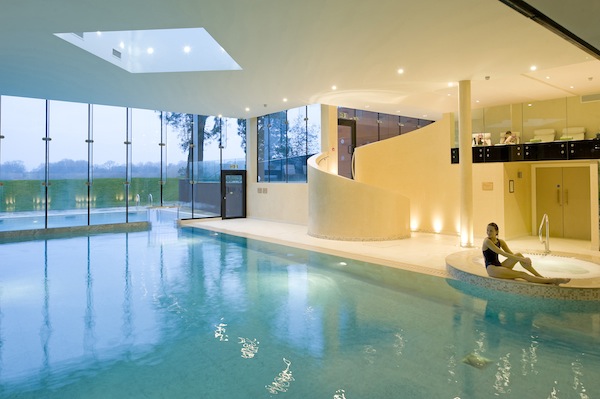 Which treatment to go for:
The aromatherapy massage (from 25 minutes, £51.50) using body oils from the REN product line – I can't recommend it enough. My spa therapist Elise personalised the experience by allowing me to choose my own combination of body oils and inhalation oils (the latter are scattered into a bowl of hot water beneath the massage table). I plumped for the REN Moroccan Rose Body Oil paired with Geranium and Lavender oils – expect pure bliss.
Don't miss:  
The Al Fresco Treatment Programme, which sees guests thoroughly pampered under an idyllic new pagoda situated within the Manor's private wildflower-blooming garden, surrounded by the scents and sounds of the countryside. Guests can choose from a range of treatments including aromatherapy massages or the deeply soothing Kundalini back treatment, using ancient massage techniques and chakra healing to balance the nervous system (60 minutes, £82.50).
What food to order: 
One of the spa's delicious salads – think smoky roast tomatoes, fresh asparagus, seared tuna and heaps of superfood options. Plus a glass of the prosecco to counteract the healthy goodness.
When to go: 
The height of summer. Lounging on the chic sun-strewn deck area listening to bird song and cows lowing in the background, I felt like I'd been transported to the south of France. Book a spa day package (which start from £145)  if you want to take full advantage of the spa's facilities.
How to get there: 
45 minutes on the train from Victoria to Haywards Heath, followed by five minutes in a taxi. Or just over an hour's drive from London.
Facilities: 
Heated indoor and outdoor pool with swim-through outlet, outdoor sun deck and hot tub, indoor spa bath, walk-through warm rain shower, sauna, steam room, ice fountain, floatation room, 8 treatment rooms, nail bar, 2 relaxation lounges, gymnasium, fitness studio, lounge serving fresh smoothies, drinks and healthy bites to eat.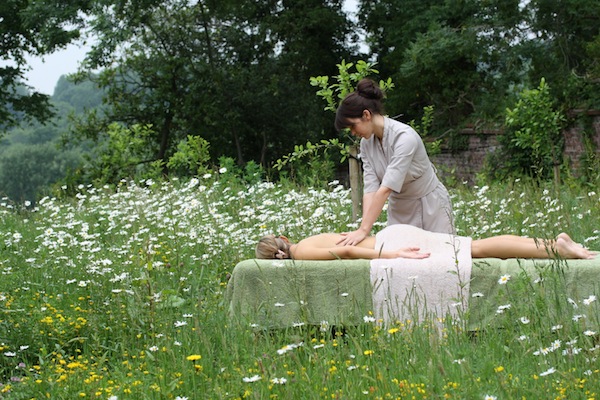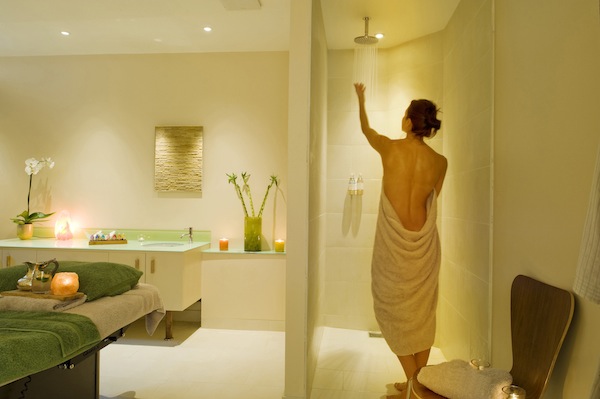 For those too relaxed to return to the city straight away, overnight stays start from £199 per room per night including breakfast and VAT. The hotel is also home to an exceptional Michelin-starred restaurant with sweeping views over the South Downs and three-course tasting menus from £54.
For more information on Ockenden Spa, or to book a treatment, visit the website or call 01444 416111
Words: Mary-Jane Wiltsher