You wait all winter for summer to come along, and then by mid-August, you're wishing it away so you can wear your Ghost World-inspired kilt, plummy lip stain and shiny patent Mary Janes.
Fear not, PHOENIX is here to put you bang back in the moment (how very Mindfulness) with three ways you can beautify your life right here, right now, this week.
1. Drink ferments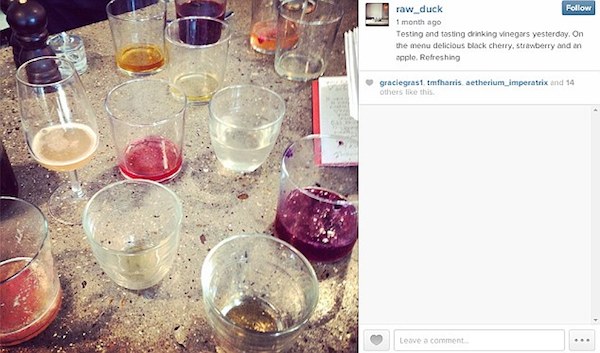 Move over, green juices: the ferment (yep, it's a noun now) is here and it's taking London's healthy-eating faddists by storm.
Nutritionists have been hailing the health benefits of fermented food and drinks (think apple cider vinegar) for years; the purported benefits range from treating skin disorders to improving digestion to aiding weight loss. However, there's always room for a food fad revival, and word around town is that the foodies are clamouring over the vinegary stuff.
The Raw Duck, sister to Soho stalwart Duck Soup, standing predictably over to the east in Hackney's Richmond Road, is the very first place in London to offer a 'ferments' section on its menu: pop down to this concrete haven and try a tipple for yourself. We suggest the Green Tea and Hibiscus Kombucha, a sweet, fermented tea full of probiotics which stimulate the liver to discard toxins.. If you like pickles but can't stomach another mouthful of pulped kale, this may just be the drink movement for you.
2. Whiten that smile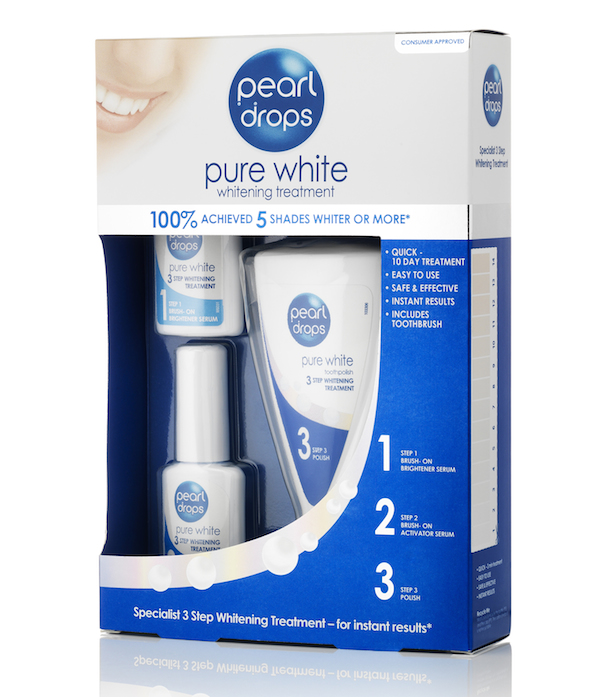 If you've ever given into Groupon and had your teeth whitened professionally for £81 down a dodgy side street in Acton, you'll know that it's just.not.worth.it. The results might be TOWIE-tastic, but the terrifyingly huge trays, lightening bolts of sensitivity and morbid fear of coffee make for a miserable three months before it's all back to normal again. At-home treatments don't fare much better, usually consisting of a night spent giving yourself jaw-ache on the bathroom floor with a plastic syringe on one side and a horrified boyfriend on the other.
Thank goodness then for PearlDrops, the original whitening toothpolish, who have launched their first ever specialist three-step at-home whitening treatment, PearlDrops Pure White, which instantly whitens teeth from the very first three-minute application. Consisting of two 30-second serums to paint on to your pearly greys and a simple tooth polish, it actually does what it says on the box, with 100% of people achieving teeth five shades whiter after 10 days of continuous use, yours truly included.
Buy it at Boots for £24.99, cancel that bloody Groupon email and give us a smile.
3. Age-proof your travel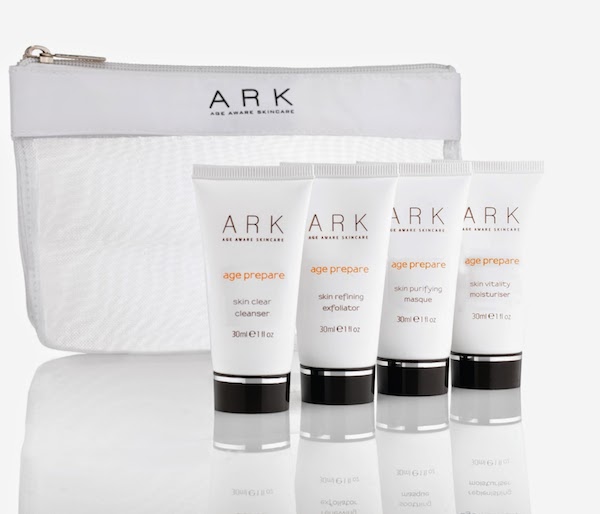 If you're lucky and waited until the kids were firmly back at school and out of your infinity pool, you've yet to go on your summer vaycay. Avoid security panic (smuggling suncream in your sneakers no longer works; trust me, I've tried) with these uber-chic skincare travel sets, self-contained in a handy, security-ready see-through make-up bag.
Each age-appropriate collection contains a cleanser, moisturiser, masque and exfoliator – there's Age Prepare for teens to early 30s, Age Maintain for 30-50s, and Age Repair for 50+. ARK's products smell spa-heavenly and leave skin looking plump and hydrated; and they don't half look good on your bathroom shelf, either.
A holiday must-have.
Words: Jessica Luper | @BeekleTweet