God bless America. Your skin will.
It's rich pickings at this month's new beauty launches across the pond, with a bevy of incredible new products arriving on our shelves from over in the US.
Read on for the PHOENIX round-up of the ones you really need to know about. Go on, your skin will thanks us…
Odacite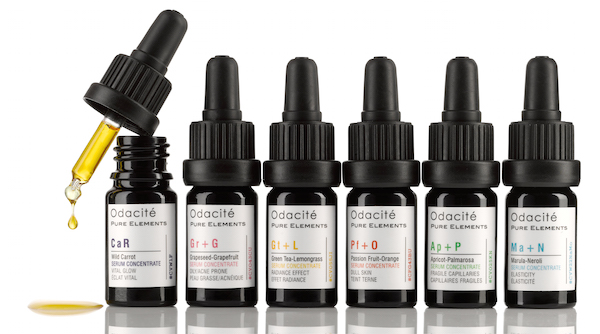 Hailing from LA – the land of glowing complexions- Odacite is the baby of founder and CEO Valérie Grandury, who was inspired to launch the collection after growing tired of having to compromise between natural ingredients and high-performing products.
The brand's latest offering is the Pure Elements collection – a targeted collection of serums with very specific ingredients. And with precision ingredients come precision results- there's a serum specifically dedicated to every skin concern and need. Fine lines? Persistent blemishes? Sensitive skin? No problem- Odacite has a precise prescription for just about every modern skin concern, all created with absolute purity.
The Pure Elements collection was launched in the US last year and welcomed with phenomenal praise. This month sees the brand debut in the UK.
"Pure Elements marries the ancient knowledge of plants with modern scientific research to create the most potent, pure and effective skin boosters for any skin type. Regardless of skin concern, geography or lifestyle, there's a remedy for everyone. Valérie Grandury.
The line comprises 18 targeted Serum Concentrates, designed to be mixed with moisturiser and applied morning and night. The line's best-seller is apparently the most potent of all: the Youthful Glow serum combines Acai and Rose in a powerful anti-aging formula which works to improve elasticity and fade broken capillaries.
The truly encouraging thing here is that the serums are designed to slot into your existing skincare regime- no 'buy the whole set' marketing ploy here. When a product is effective enough to stand by itself, with no supporting cast of accompanying add-on products, we pay close attention- and recommend that you do, to.
Available from Content Beauty and www.odacite.com
 Earth Tu Face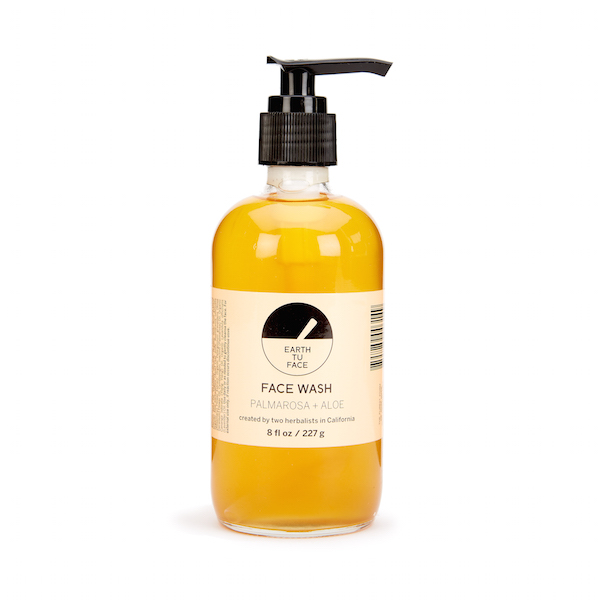 This one is – unsurprisingly- an organic cosmetic line, encompassing luxe-basic products for face and body. Hailing from California, it encompasses the cool, beachy vibes of those chilled-out and carefree Cali girls.
Earth Tu Face's product roster is 100% natural and totally free from synthetic compounds. Organic, garden-grown herbs are blended with natural oils to create products which gently soothe and condition the skin.
All Earth Tu Face products are housed within recyclable and compostable packaging, (glass and paper only) which doesn't sound all that glamorous, but is actually beautifully crafted and really quite cute.
The Sea Buckthorn and Geranium Eye Repair serum is a standout product- reassuringly gentle yet immensely hydrating- our eye bags have never seemed so distant! Another one to try is the Geranium and Vetiver Skin Stick – a sort of luxed-up skin balm which we've been slicking on our cuticles at every available opportunity.
Don't expect any magical, wrinkle-busting powers, or laser-treatment effects here, but do expect fantastic, everyday products which never irritate and are ethically-soothing to boot – a winner in our eyes.
NudeStix
Now, we're bending the rules slightly for this one, as the mother-daughter team behind our latest make-up obsession actually hail from Totonto, Canada. But we were so impressed with the girls' revolutionary approach to cosmetics that we just had to give them a mention.
NudeStix is the brainchild of sisters Ally and Taylor, created with a little help from mum Jenny, (she's a chemical engineer / cosmetic genius.) The girls' beauty philosophy is that every face is 'imperfectly perfect' and makeup should be worn to enhance, not cover, our uniqueness.
The line is brilliantly youthful, without being overtly trend-focused. There are pencils for face, eyes and lips, all of which are genuinely natural looking – no scary cobalt blues or suspect glitters here – just beautiful, feature-enhancing hues in super-quick, easy to apply pencils. Furthermore, the formulas are supremely hydrating – so much so that they actually feel more like skincare than make-up.
The line comprises a huge selection of shades to suit all skin tones, so it's hard to pick a winner here. However, our professional advice would be to make yourself acquainted with one of the incredibly plumping Lip Pencils, before preparing yourself to acquire the whole set.
Nudestix is available at www.cultbeauty com. From £14.
Words: Roberta Lister