Making time for a traditional facial was the best thing we did this weekend.
With impossibly-packed schedules and crazily active days, it seems that no-one really has time for the habitual facial anymore. The ultimate in indulgent relaxation, it seems the humble face treatment, with its lengthy, drawn-out rituals and soporific powers, has been hastily replaced by super-quick-super-intense beauty fixes, designed to give all the results in none of the time.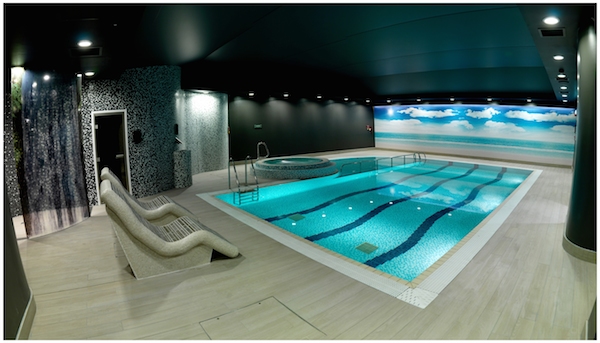 In attempt to keep up with our super-speedy schedules, today's beauty market has seen an influx of extreme facial treatments, whose prodding, poking, peeling and lasering (eek!) may be super-effective, but all seem a little more rigorous than relaxing. This has left us wondering – what ever happened to the traditional spa day?
Developed specifically for use in the country's most luxurious of spas, Espa offers skincare rituals of the more time-honoured kind: think warm rooms, fluffy pillows and aromatherapy oils, and you're on the right track. Their gimmick-free approach is simple and holistic, preferring the power of naturally-derived oils and exfoliators to today's standard chemical laden super-products.
We discovered the Espa approach at the newly-opened Urban Escape, which takes a back-to-basics approach to spa-ing with a conventional, but remarkably relaxing, spa environment. Our facial begins with a skin analysis, where we come face-to-face with the dreaded damage-revealing UV light. Although slightly depressing after an evening of Sauvignon, this skin-damage assessment allows for targeted treatment, making for a more effective facial. The 45 minutes of cleansing, exfoliating, and massaging which follow are nothing short of heavenly; infact, the ritual is so relaxing that it pretty much guarantees that you'll drift off for a second.
And whilst there will always be a place in our skincare routine for those 5-minute masks and super-quick fixes, nothing quite compares to the radiant glow of a truly lengthy facial. And there is nothing more indulgent than booking a whole day out (this means leaving that Instagram compulsion at the door,) for a thorough face treatment, followed with a lazy day by the pool.
Visit www.espaskincare.com to find your nearest spa location.
Calm and Soothe mask http://www.espaskincare.com/face/mask/calm-and-soothe-mask
Pink Hair and Scalp mud http://www.espaskincare.com/body/moisturise/pink-hair-and-scalp-mud
Words: Roberta Lister