Having been led by his nose all his life, the self-proclaimed 'perfumed ponce' and forthcoming resident of Downton Abbey Richard E Grant began the official launch party for his debut fragrance by explaining that the idea for the scent popped into his head when sniffing Anya Hindmarch's gardenia bush.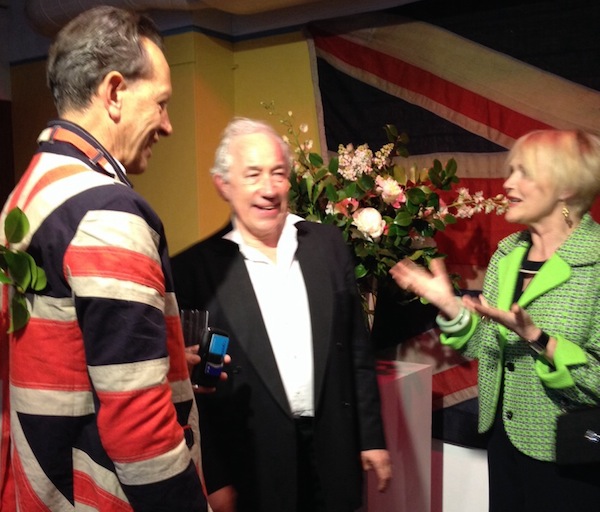 Among the crowd being liberally sprayed with JACK at Liberty's were Bob Geldof, Jools Holland, Miranda Richardson, Simon Callow and Professor Brian Cox, all with a glass of Moët in one hand and the other wrist clamped to their nose, sniffing deeply.
But although his venture is entirely self-funded, Grant's scent is about as far from 'celebrity perfume' as you get.
"All my favourite ingredients are here," he explained. "Lime, marijuana, mandarin, vetiver, pepper, cloves and gardenias. These earthy, citrus scents combine to conjure up the hypnotic and unisexy perfume I've imagined for so long."
The inclusion of marijuana has led to inevitable comparisons with the Camberwell Carrot from Withnail and I, although PHOENIX can happily report that there is no hint of lighter fluid in JACK's minimalist, no-nonsense British bottle. Having garnered advice from some of the greatest names in the world of fragrance, Richard eventually found himself in a cafe with talented 'nose' Alienor Massenet.
"I started emptying out my pockets on the table as she watched. There were marijuana leaves and citrus peelings and bits of nutmeg and peppercorns and I told her these were some of my favourite smells, and that it had to make you go 'rrrraaagh!' She said, 'Uh, what does that mean?' I said: 'I don't know, I can't put it into actual words but it has to go RAAWGH', the French must go 'raawgh' at things sometimes, mustn't they?
"Roja Dove, my wizard and mentor, told me I had a great nose and natural ability, possibly because I've never drunk or smoked. Well… not cigarettes, anyway," he says, cocking a waggish eyebrow.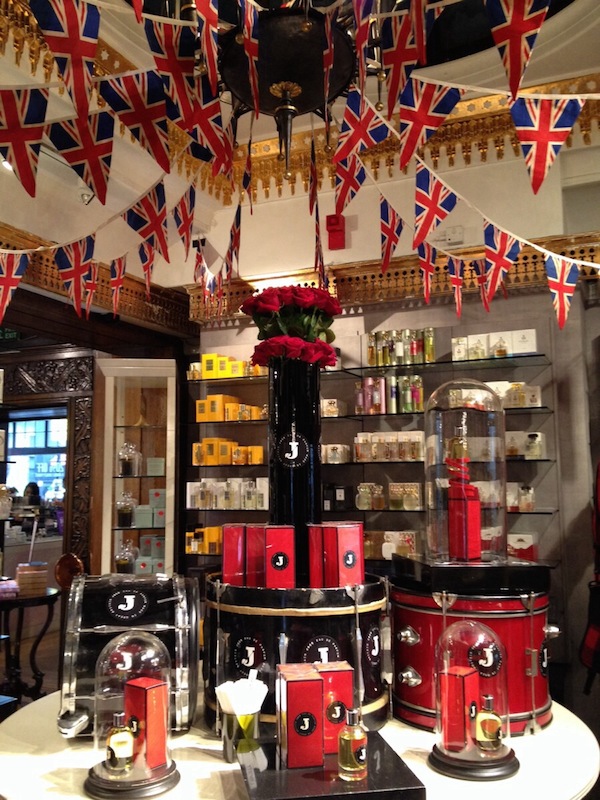 "People have helped me unbelievably all along the way, I cannot tell you how much that means…" At this point he became overwhelmed, tearing up as the emotion got hold of him. "Go on, dad!" his daughter Olivia called out, and he smiled, shook himself slightly and carried on.
" I was hands-on in every aspect of this perfume, you see. I have to thank my daughter for putting up with all the ranting and tearing my hair out at every single stage; and my wife, for the constant humiliation for her of me sniffing everything, from food to people's necks to car bonnets. I find it really strange that everyone doesn't act this way, but apparently it's not normal. Oh well."
On the myriad versions of note combinations he trialled along the way, Richard explained that "…at some point you have to make the final decision of what this thing is, like knowing the final brush-stroke of a painting or the final take of a scene. I mixed these two differing versions of the fragrance together and called Alienor to say 'you have to make this one, please! It's the closest I am ever going to get.' Luckily she agreed, so we went from there. I couldn't be happier with it; this truly is my signature in scent."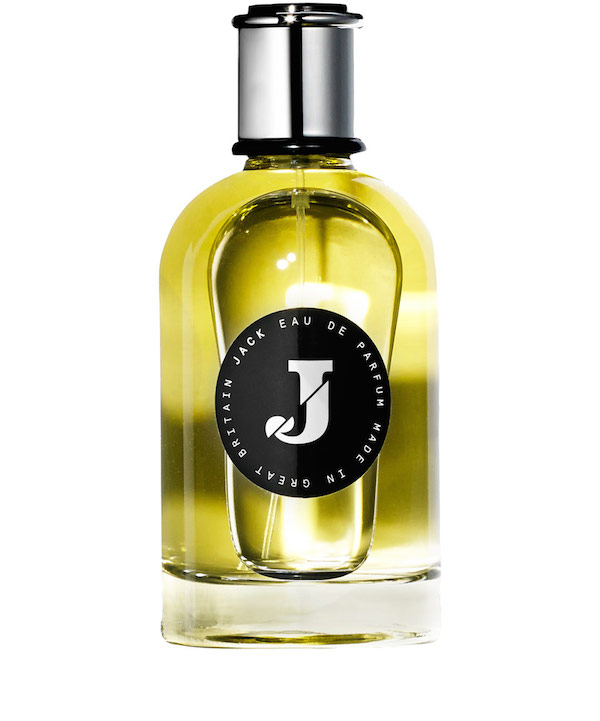 So what the hell does it actually smell like? Brace yourselves, because it's a knee-trembler.
The opening blast is a slightly salty tequila-esque lime that soon reveals a dry pepper background and luxuriously creamy white musk. The mandarin makes your skin smell like it's been kissed by tropical sunshine and the nutmeg, clove and tobacco in the dry-down exudes pure, unadulterated lust. Can you smell the marijuana? Yes, as a matter of fact, but not in a caught-behind-the-bike-sheds-at-boarding-school way. This is the incredibly classy waft you get as one of the beautiful people passes you by with, a languorous swagger to their hips and a lascivious smile suggesting minxishly forbidden activities.
A number of us began exclaiming how hot it was in the room after Richard sprayed our cleavages with JACK. The weather has, after all, been unseasonably warm.
JACK for Him and Her:
Top notes: lime, marijuana and mandarin.
Heart notes: clove, pepper and nutmeg.
Base notes: oud, vetiver, white musk, tobacco absolute and olibanum resin.
Exclusive to Liberty, in store and online, JACK is £95 for 100ml Eau de Parfum.