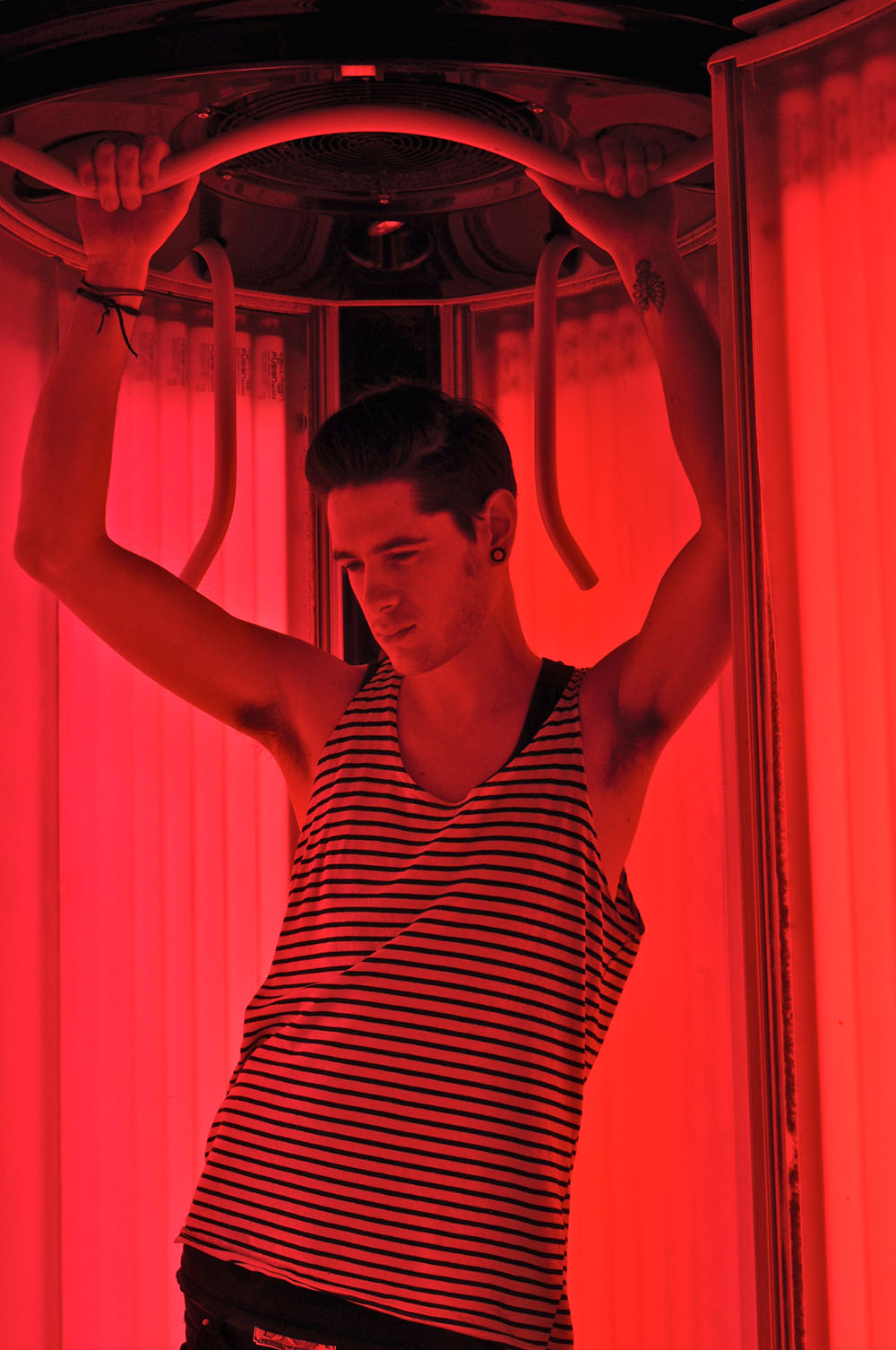 Red Light therapy, the hidden gem of the beauty industry was originally discovered by those clever folks at NASA. They noticed their astronauts coming back from missions with clear supple skin, to the presumable envy of their wives. The light stimulates collagen production, so this treatment claims to clear skin, fight acne, and give a moister, firmer complexion. The treatment takes place in a stand-up tank similar to a tanning pod, for around ten minutes.
Normally restricted to expensive Harley Street salons, the treatment is now available at Camden gem Fred and Ginger for £24 per session. We also had a microdermabrasion treatment (£69) and eyebrow waxing and shaping (£9), which crafted me two eyebrows for the first time in about twenty years. So long, Frida! The microdermabrasion removes dead skin cells via a tiny vacuum cleaner that looks like Doctor Who's sonic screwdriver.
Owner Craig, our flawless beautician Susie and the team were delightfully friendly and down to earth. We left the treatment with our ravaged spring skin rejuvenated, but still a little red from the microdermabrasion – so allow yourself a 'recovery day' after the treatment and on day three you'll see the full benefits.
Leigh Keily
Fred and Ginger, 52 Parkway, London, NW1 7AH, 020 7284 0888