Find out what happens when the potency of perfume and the richness of colour unite…
It may seem peculiar to launch two new perfumes at The National Gallery, especially when the exhibition tied to the launch is called Making Colour – paintings gathered together from various eras and collated entirely by the predominant colour used – and would therefore seem to call for the sense of vision over smell. When you learn that the fragrances are by internationally renowned makeup artist Terry de Gunzburg, based around two distinct personalities of rose – vivid crimson and darkest purple – and that as an art lover, she has partly funded the exhibition; all becomes clear.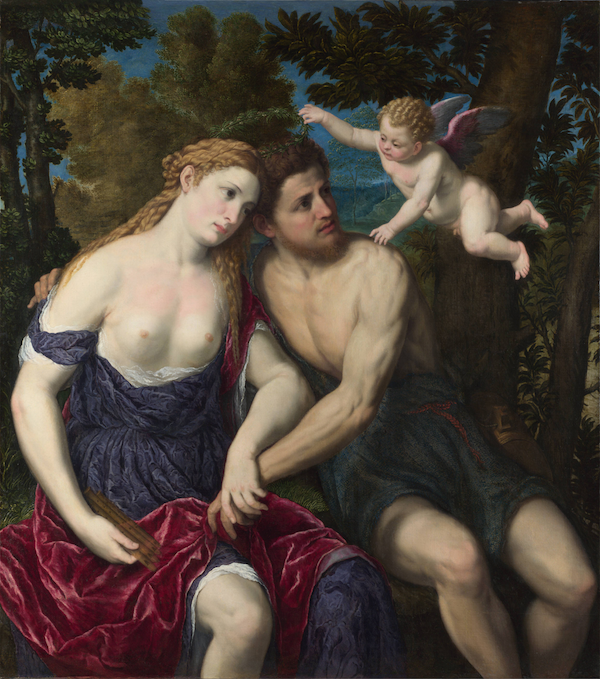 Sniffing the perfumes it's hard to believe they both use the same rose at the heart – Turkish Rose Damascus – for Rouge Nocturne glows ruby red from the bottle, all frilly knickers and powder puffs, soft vanilla sugar dusted over crystallised petals and scattered on a wedding cake. Rose Infernale, however, glowers blackly, imbued with smouldering Frankincense and a deeply resinous Haitian Vetiver that ramps up this particular rose to another level of sexy.
Treated to a private guided tour of Making Colour, PHOENIX traversed through rooms of Lapis Lazuli and Cobalt blue to ancient vermillion, bright cadmium red, further on through glowing yellows, vibrant orange, a spectacular room devoted to regal purple, on and on until the eye could barely drink it all in; and finally ending in a dazzling central room of gold and silver. It's an overwhelmingly opulent display of colours in all their glory, and a fascinating method of looking at paintings you perhaps imagined you knew very well, feeling the eye carve through the scene and search for that wash of pure pigment. Perhaps Making Colour allows the visitor to experience the works as the artists themselves did: minutely working in intricate layers to create depth, to grab your gaze and focus your vision without you even knowing.
Terry de Gunzburg explained that her inspiration for the latest perfumes in her collection was to capture the colour of the rose in scent, to reflect its passion and diversity, and the rich romance and the darkly brooding side, too. From Cosimo Tura's depiction of A Muse – draped in her gleaming red silk gown, so apparently demure but with a knowing look – to the incredibly lifelike draped purple velvet in A Pair of Lovers by Paris Bordone; the ambition of Terry's roses is fully realised.
To sniff the perfumes is to fall through the looking glass like Alice, into a world of colour as texture, emotion and smell. A classical crimson rose with a modern twist or the black/purple rose with thorns to draw blood; only you can decide which colour best becomes you.
Rouge Nocturne & Rose Infernale by Terry de Gunzburg: RRP £127.00 100ml Eau de Parfum Intense – Exclusively available from Harrod's from 1st September 2014, then at selected department stores nationwide from 1st October 2014.
Making Colour is on at the National Gallery until 7th September 2014. For more information, and to buy tickets, please viit their website
Words: Suzy Nightingale