The Carnival is rolling into town, and to be honest any excuse for a face full of glitter has us excited. Our friend Sophie Starlight (yes, that's her real name) swung by the editor's pad this afternoon to give us a little sparkle-related inspiration.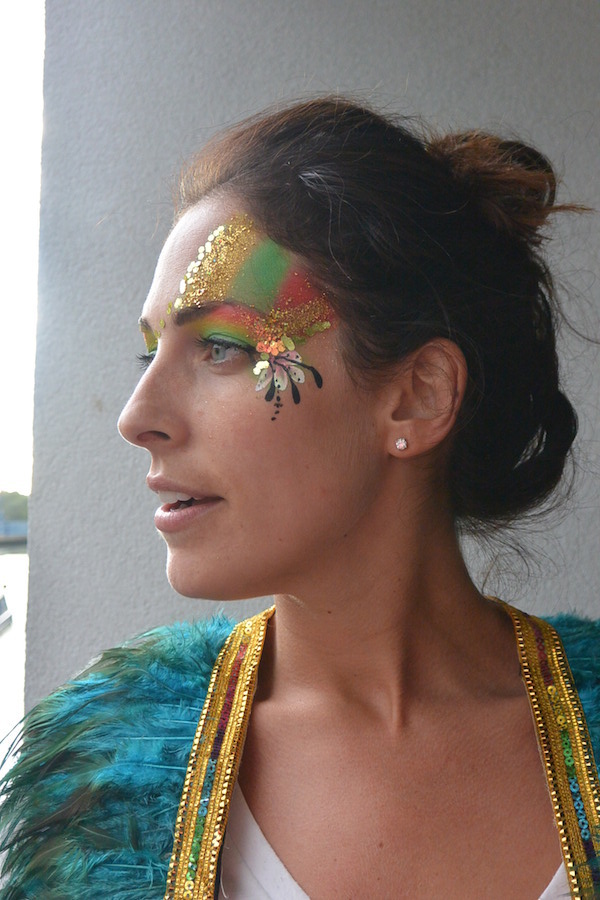 To recreate the look you will need:
Gold glitter (different shapes and sizes)
Black liquid eyeliner
Face paints – available form most pound shops, or for professional quality head to Escapade in Camden or So High Soho
Starlight's Express Tips
To make the glitter last 'til the last sound systems get shut down – use hair gel.
To remove the glitter, wrap masking tape around your hand and dab gently to pull off.
How-to:
1) Start by sponging the green face paint over the eyelid, then blend in the yellow.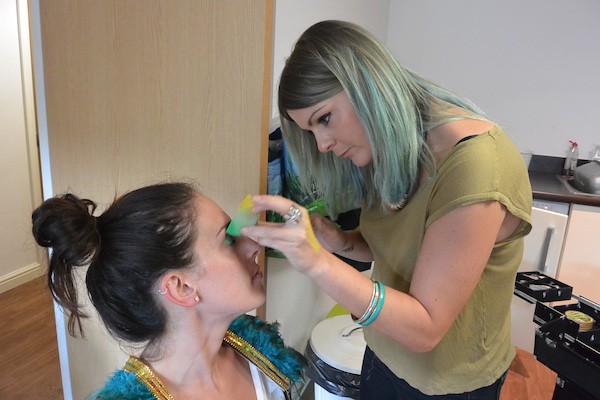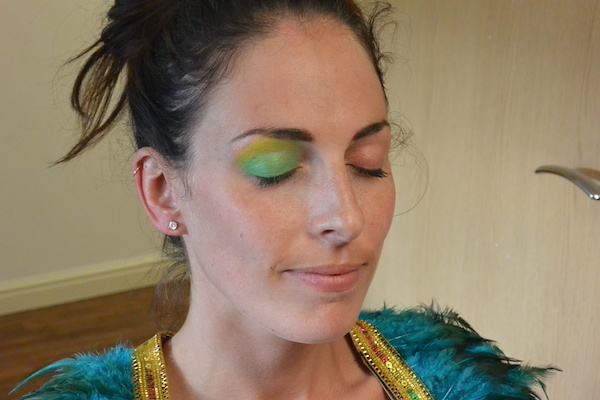 2) Replicate on the left eye and extend as stripes up the brow to the hairline.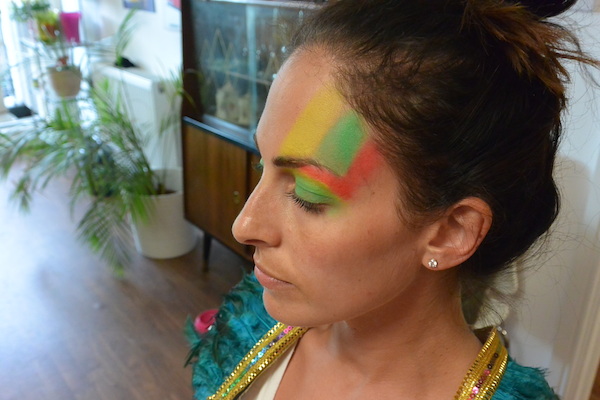 3) Add glitter in a triangle shape from the corner of the eye, to just above the cheekbone. Add more across the bridge and up the left brow to join the stripes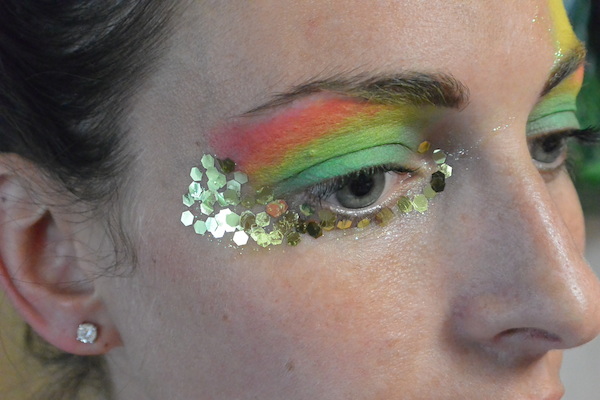 4) Paint on petals using pink and white (or whatever colour takes your fancy), and outline using black liquid eyeliner.
Grab some rum, a feather sash and you're good to go!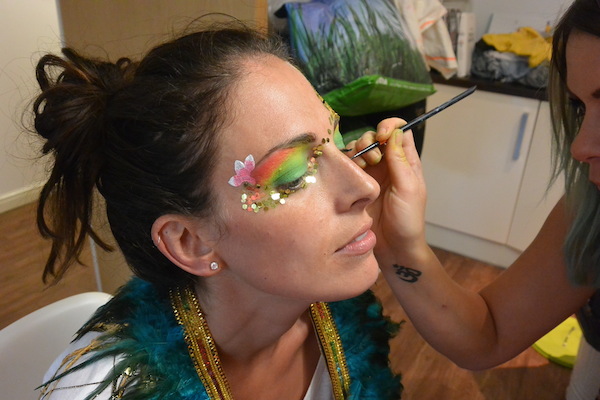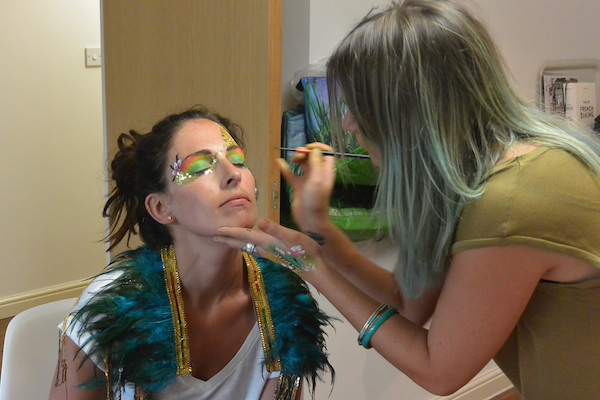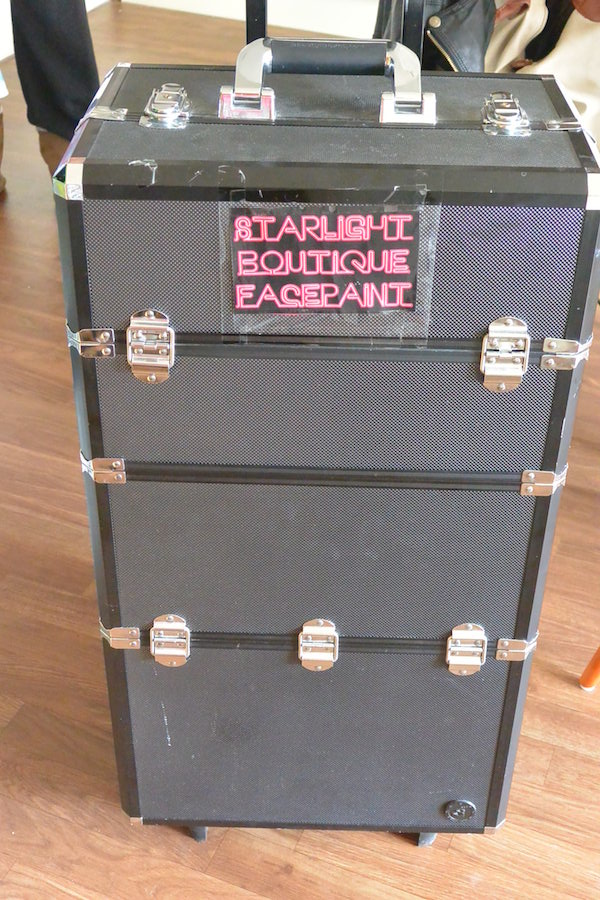 Make-Up: Sophie Starlight, www.starlightboutique.co.uk
Model: Gina Kane