A gorgeous guide to NYE life-savers
Roll-up flats 
A New Year's Eve essential, Rollasole is a dinky roll-up ballet pump which fits neatly into your bag for those hell-in-high-heels moments. Whether you pop them in your handbag, glove compartment or in your desk drawer, each pair also comes with a bag to carry your discarded heels home in. My favourites? The Hi Ho Silver Living and Pretty in Pink metallics. Whoever created these is a genius.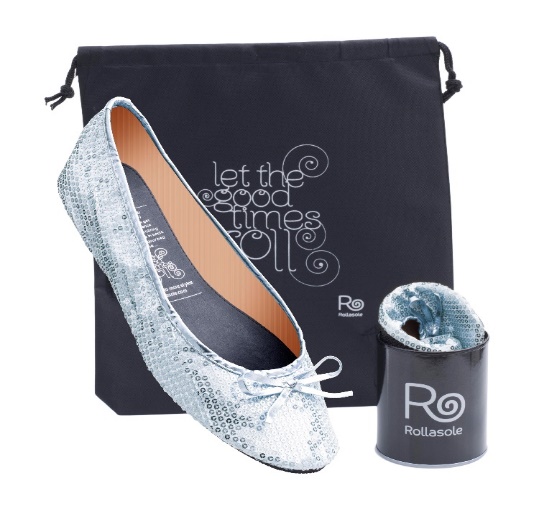 Party-proof makeup 
My other essential party items? Estee Lauder's fabulous 'The Night is Young' Collection has everything you need in a beautiful grey satin evening bag. This multi-purpose wonder includes the fabulous Double Wear Zero Smudge Mascara, a Pure Color Eyeshadow Compact, Double Wear Stay in Place Eye Pencil in Onyx, Double Wear Stay in Place Gel Eyeliner in Onyx, Pure Color Long Lasting Lipstick in Hot Kiss, Double Wear Stay in Place Lip Pencil in Mocha and a Modern Muse fragrance sample. Phew. Available from House of Fraser.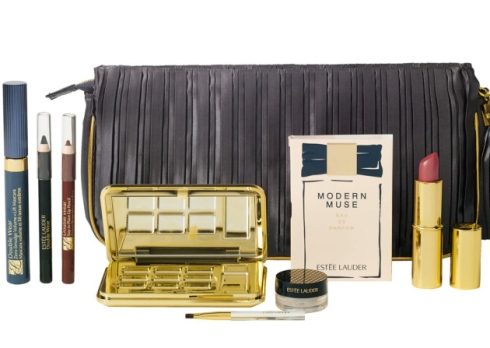 Bronzed Goddess
I love Superdrug's Sunkissed Bronzing Rocks, perfect for faking that essential midwinter glow. The large rocks are hand-made using a blend of three shades of bronzing powder and light-reflecting particles to give your skin a perfect balance of colour and radiance.
Banish grey winter skin
Do party-prep in style with the fabulous brand-new Angelicus Serratus Body Oil from VOYA, the award-winning spa brand specialising in luxury, organic skincare products. Incorporating hand-harvested seaweed from the Atlantic coast (off the west coast of Ireland, to be precise) this super-nourishing organic oil, certified by The Soil Association, comes in a reassuringly heavy glass bottle which looks as beautiful on your bathroom shelf as it feels on your parched winter skin. Containing a seaweed rich in minerals and super-hydrating to the skin, it is scented with notes of citrus fruits and the sea. The perfect-post bath treat, it sinks into your skin for a heavenly spa scent which lasts all day.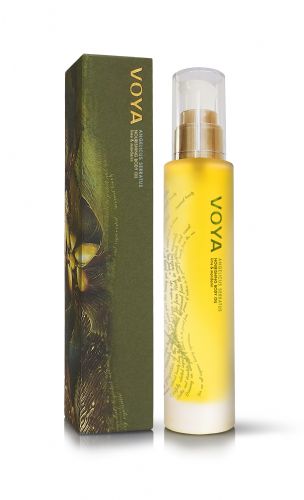 Wear your brains on your body
There's nothing like a super-soft baseball tee for those morning-after-the-night-before moments, and I've recently found a new retro tee obsession with British fashion brand Tee Co, who have launched a new line for women, bringing some of its most popular statement t-shirt designs to the female market.
Brothers Rick and Jon Ogden founded Tee Co. in 2013 after spotting an opportunity to enable independent UK artists to enter into the fashion industry by giving them a new canvas – high quality, 100% cotton, fitted t-shirts.
For every t-shirt sold, the artist receives a commission, along with a swing label and dedicated website page promoting them. On top of this, £1 of every product sold goes towards supplying orphanages in developing countries with art supplies, as part of the business' Art for Arts Initiative.
The Einstein E=MC2 tee is my favourite, but you can check out the other designs, including a kitsch Breaking Bad 'Let's cook' apron here.
Words: Jessica Luper