Detox gurus Ocóo have your new-year party recovery all sewn-up.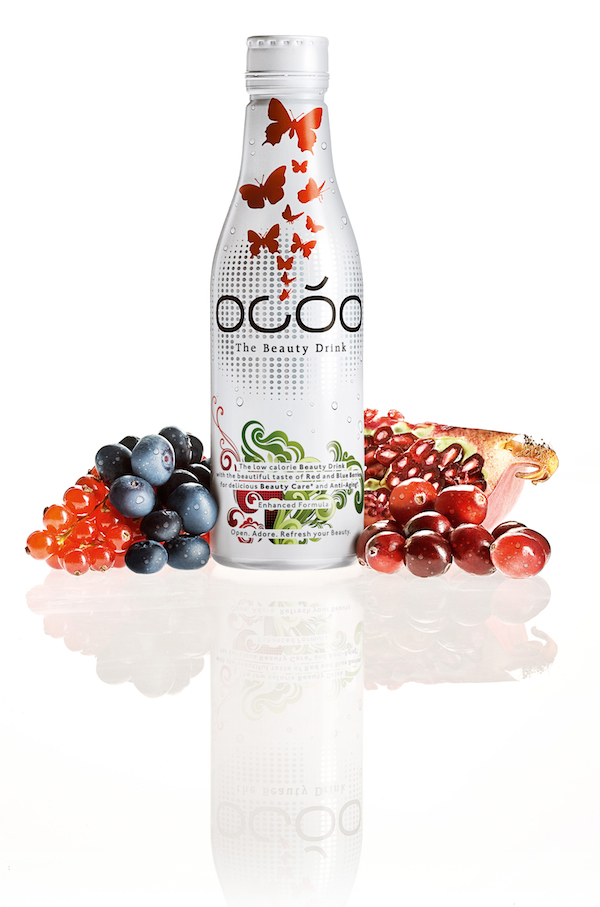 Helping us return to our former functioning human state after what seems like a month-long festive hangover is newcomer Ocóo's debut beauty-boosting supplement drink.
Bringing together natural beauty-enhancing ingredients, Ocóo contains 100% of your recommended daily allowance of vitamins and vital substances, and works to boost the appearance and health of skin, hair and nails.
We have always approached such big-promising beautifying drinks with due scepticism, and who can blame us when the no.1 ingredient in key offenders is fructose (we're looking at you, Vitamin Water.) But, as with everything in today's beauty industry, sometimes a new product comes along which demands we rethink our stance. And in this case, we think we've found it.
Developed in conjunction with dieticians and dermatologists, Ocóo's active ingredient complex contains anti-oxidative power from vitamin-rich superfruit berries, extracts of green and white tea, essential vitamins and traces of zinc, selenium, copper and iodine. These ingredients work together to support the immune system, boost healthy collagen, improve skin elasticity and harness anti-oxidative potential. Working from the inside out, the drink's active essences reach the deepest layers of the skin, where external creams and serums cannot compete.
These powerful little bottles also break the mould of traditional beauty potions in that they don't taste like the world's nastiest hangover cure. Expect an easily drinkable fruit juice, with a little added goodness.
Whilst we may not have gained the complexion of a catwalk super by the end of our first week, we do feel cleaner, clearer and more energetic after a very heavy month of overindulgence. And if it's like they say, beauty comes from within, then what better way to start.
Stock up on Ocóo at Harvey Nichols now.
Words: Roberta Lister