Not perhaps the most obvious theme for a late-summer perfume launch; Death, Decay & Renewal showcases Gorilla Perfume's latest collection in the form of a gallery presentation at The Vinyl Factory – a subterranean lair beneath Phonica Records on Poland Street. Descending the stairs into a red lit entrance space, church organ music plays and the air is filled with the intoxicating smell of lilies. It quickly becomes apparent the scent is the first of the new fragrances – Death & Decay – which, happily for us, focuses on that moment the lily tips over into the point of being overblown, rather than the decay of flesh.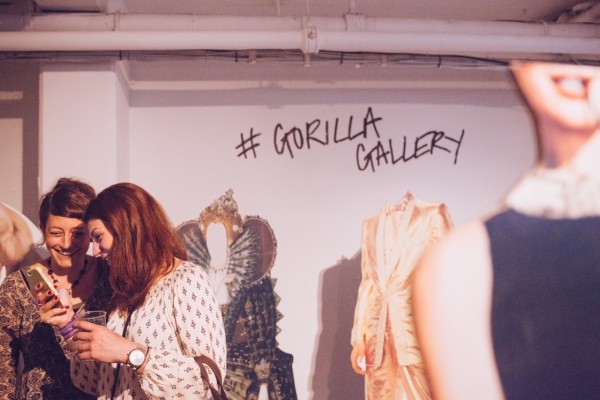 Death is very much a continuing theme for the whole collection, but Mark Constantine – Founder of LUSH, of which Gorilla Perfume is a creative offshoot – explained that he wanted the show to surprise people by highlighting the beauty, happiness, comfort and even laughter that can occur when facing your most frightening thought of losing a loved-one or confronting a sudden ending to the path you were so confidently walking. During our private tour of the exhibition both Mark and his son, Simon (head perfumer of Gorilla) talked about their very personal inspiration for the theme, having suffered the losses of people very close to them and wanting to express their grief in this creative outlet. Each new fragrance is represented by an interactive instillation explaining the story behind it and giving visitors the chance to smell them by spraying the pages of a specially designed comic book style program, with a page for each perfume.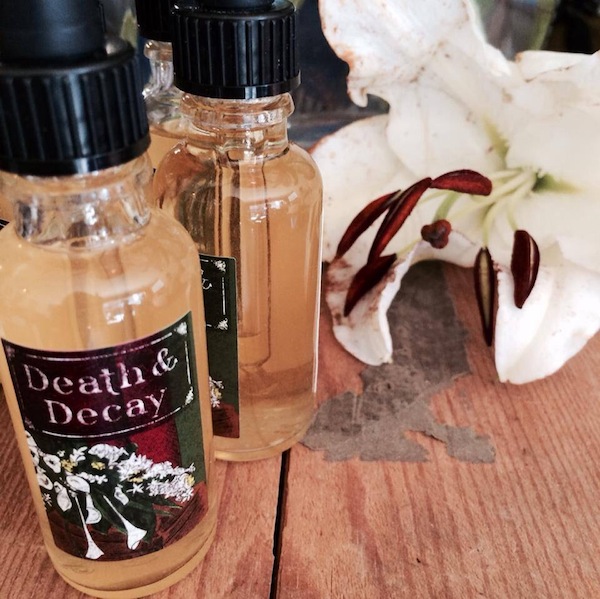 The perfumes are as diverse and whimsical as one may expect from Gorilla, who have truly made a name for themselves in the fragrance world, receiving five-star reviews and plaudits from the most renowned noses in the business for some of their previous collections. Here we have scents based on ancient fairy tales, inspired by obscure French novels, the Beegees, a treacherous tale of Sandalwood smugglers, poison, the secret world of mushrooms and 'a boozy stumble down a basement staircase in a cloud of candyfloss and black pepper.' Wandering through cottage gardens, 1970s discos, a vintage lounge, a garden shed and a magic mirror; the overall feeling is one of optimism and a chance to reflect on the good things in life rather than the grimness of death itself.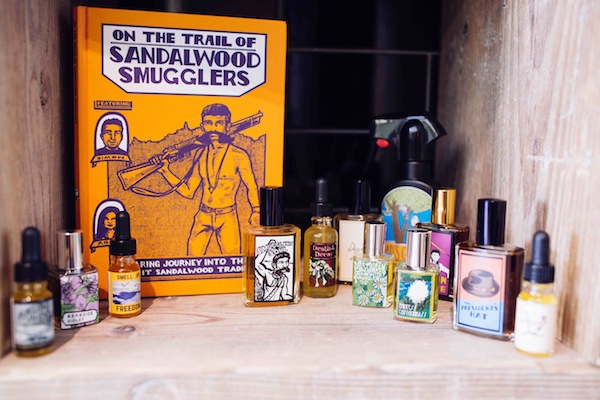 Perhaps most poignant of all are those based on the loss of Mark's estranged father. Dear John was a staple of the Gorilla collection, being the very first fragrance Mark and Simon worked on together, and with Mark's youngest son, Jack, designing the artwork for the bottle. Mark created the perfume based on how he wanted his father to smell, emulating the times he would bury his face in his father's jacket and try to imagine the man he really was. Many years later, Mark finally managed to track his father down, travelling to meet him in South Africa and make his peace. After three wonderful days of getting to know each other, with plans for the future; Mark's father sadly passed away just six weeks later. Grief-stricken, he flew home from the funeral and immediately created Dad's Garden (Lemon Tree), to capture the moment he had to say a final goodbye, walking around a sunny garden with lemon trees and verbena sweetly blooming – a scented memory of finding a loved-one and finding closure after all those years.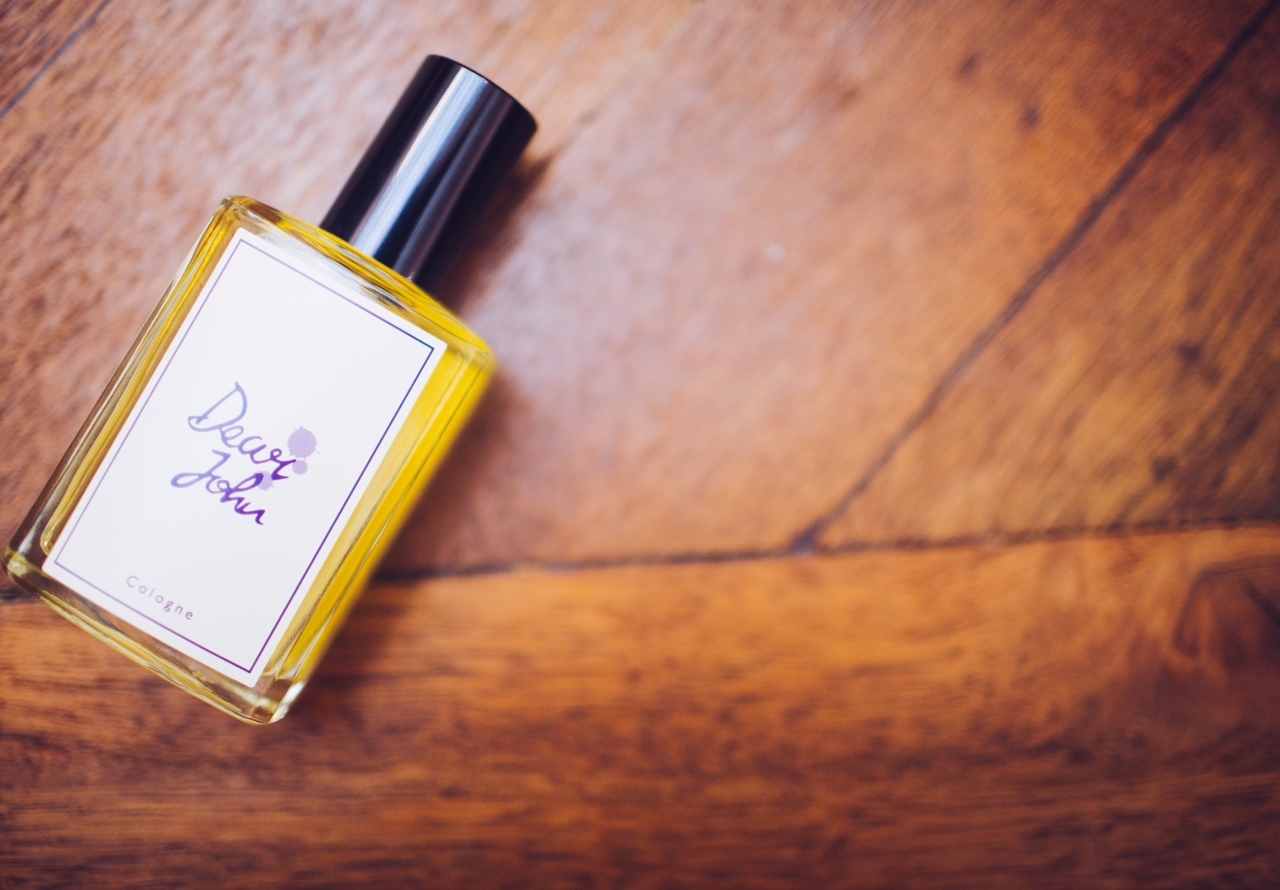 Death, Decay & Renewal runs until Thursday 24th July. Gallery Open: 11.30 – 19.00
The perfumes will only be available online or in the standalone Gorilla Perfume shop, 3 Camden Passage, N1 8EA
Free Entry: The Vinyl Factory SOHO (entrance through Phonica Records), 51 Poland St, W1F 7LZ
Words: Suzy Nightingale