This week at PHOENIX Towers we're indulging ourselves in a little post-LFW relaxation, courtesy of new niche home fragrance brand Mila.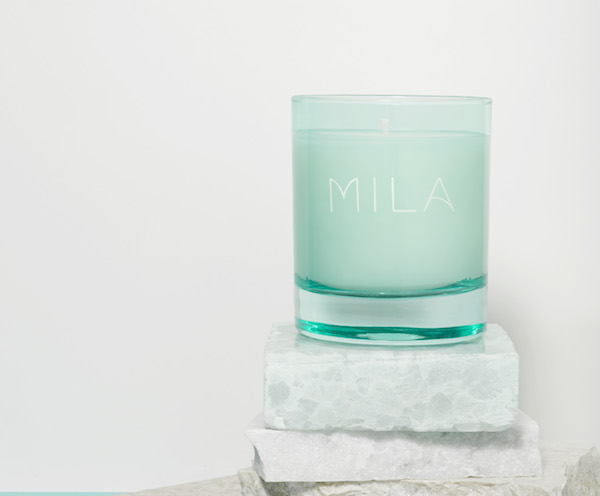 Mila's unique appeal lies in the fact that its fragrances seamlessly blend into your home surroundings, rather than smacking you in the face with a hit of heady perfume. Mila clearly understands that home scents belong in a different realm to personal perfumes, and so their olfactory concoctions are uniquely indefinable and in no way obtrusive or distracting.
Each fragrance collection – Scuro, Chiara and Isla – is designed to subtly imbue a sense of calm and tranquillity, and includes a co-ordinating bath oil, candle and a reed diffuser, making for an all-encompassing relaxing evening experience.
Our favourite is Scuro; it's a clean, light scent with earthy undertones which make it perfect for unwinding before bedtime. Velvety top layers give way to notes of clove bus, frangipani, vetiver and moss.
So whether you, like us, are recovering from an intense five days of show-reporting and party-hopping, or perhaps you just need a little indulgent time, we highly recommend making acquaintences with Mila.
Mila is available now at www.milafragrance.com, depop.com, Lux-fix.com and Charlotte Cave, from £35.
Words: Roberta Lister