Streamline your beauty cabinet with these brilliant multi-taskers.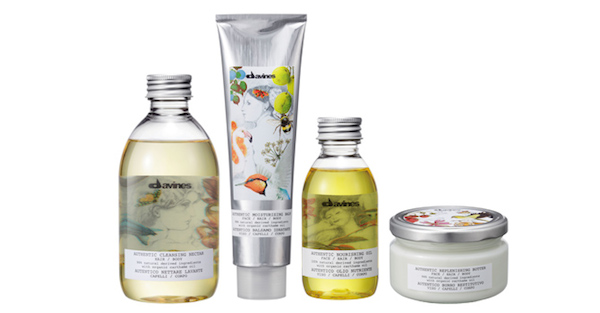 Davines, founded in Parma, Italy in 1983, began life as a research lab, consulting for big-name haircare brands around the world. After a decade of honing their expertise the team launched their own line of haircare products, exclusively for spas and salons. Today, the brand is a hair and skincare powerhouse, offering a gargantuan line of innovative products for serious at-home pampering sessions.
Davines is a brand which confidently bridges the gap between super-holistic, all-natural organic products, and mass-produced chemical contenders. Sustainability and ethical practice form the brand's backbone, yet these are serious products designed to do much more than just smell lovely, (although they do smell really, really good.) Natural ingredients and organic extracts are combined with cutting-edge cosmetic technologies to provide no-nonsense formulas which are scientifically proven to work.
At the heart of the brand is the concept of beauty and sustainability. It's a word which we constantly hear bandied around in the beauty industry, yet at Davines it is more than just a PR-friendly buzzword. Sustainability runs through the brand's veins, from minimising impact on our environment, to sustaining the quality and quantity of our world's natural resources, to creating a family-led workplace which genuinely looks after the people at each stage of production.
The zero-impact Authentic Formulas range is a small line of intelligent multi-taskers, designed to cleanse, nourish and condition the hair, body and face. Each product is over 99% naturally-derived, suitable for the most sensitive of skins and free from the beauty world's current nemesis, sulphates.
The line comprises four products: Cleansing Nectar, Moisturising Balm, Nourishing Oil and Replenishing Butter, all of which are formulated to work on the hair and body. Whilst such general, multi-use products might suggest equally general, and disappointingly unremarkable results, that is not the case here: although particular products do seem to perform better on either hair or body. The Cleansing Nectar, whilst underwhelming as a shower gel, is a remarkably gentle yet thoroughly effective shampoo. The Nourishing Oil proved a little heavy for fine locks, but is a flawless skin finisher. And the winning product for all-round effectivity is undoubtedly the Replenishing Butter: luxuriously thick and supremely nourishing on the hair, face, cuticles…practically anywhere which needs a little extra love.
Furthermore, the olfactory appeal of the line is worth mentioning. Much more subtle than the usual assault on the senses of typical organic ranges, this line is gently perfumed with a blend of lemon, bergamot, eucalyptus, neroli, rose and orange blossom essential oils.
Davines is available in salons worldwide. Learn more, and find your nearest stockist at www.davines.com
Words: Roberta Lister