Discover Byredo's Classical Cologne 
Whilst cologne might be a word we hear bandied about the fragrance industry every day, its true form is something of an olfactory delicacy. Traditionally, the use of cologne was therapeutic and medicinal, as well as cosmetic. Characterised by a relatively low concentration of essential oils, a true cologne should remain concentrated, yet light and airy, and the latest releases from our cult fragrance favourites, Byredo, are exactly that.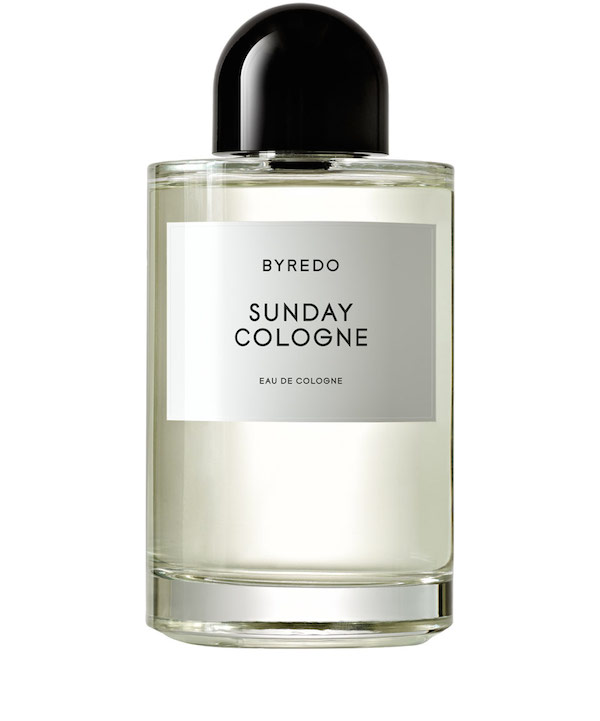 Sunday Cologne and Gypsy Water, (the original equivalents of both are long-standing members of our fragrance collections,) have been re-imagined as colognes for Summer 14. Both retain their original olfactory identity, yet are decidedly fresher: with spicy base notes replacing the more feminine finishes of the former.
Gypsy Water, inspired by the colourful romance of Romany life, opens with top notes of bergamot, lemon, pepper and juniper, followed by an intense incense heart over pine needles and orris, and ending with warm amber and sandalwood. This is the kind of scent which works as wonderfully in the office as it does on a hot summer's evening.
Sunday Cologne is a contemporary twist on the classic cologne, with notes of bergamot taking the centre stage. Star Anise is blended with cardamom over an earthy base of vetyver, moss and patchouli. The result is the perfect, generation-spanning cologne.
Ever the figureheads for unisex fragrance, Byredo bills the duo as unisex scents, although we find both work so much better on a man.
The Cologne collection is available at Byredo stockists globally now.
Words: Roberta Lister