Contouring, minus the Kardashian
Rodial is a brand which truly understands the power of cult appeal, owing its success in many parts to the unique beauty benefits of its most unusual products (Snake Venom, anyone?) which are designed with extreme results in mind. As a brand which has always tackled beauty with game-changing ambition, it comes as no surprise that its immensely-anticipated debut into the world of colour cosmetics is about to turn your daily make-up routine on its head.
Founder Maria Hatzistefanis tells us that a cosmetics collection with a focus on contouring is a natural progression for her niche skincare line, which has always held a focus on sculpting, plumping and general contouring-excellence. The Rodial Sculpting make-up collection – for whom Daisy Lowe is the face and ambassador – is a tightly-edited line of products which are formulated to naturally and subtly enhance the face's natural contours.
Now, if the concept of 'contouring' is an alien –  and possibly slightly terrifying – one to you, then you certainly aren't alone. Since the emergence of that Kim K war-paint photo, the idea of 'face-sculpting' has conjured over-the-top connotations.  The idea of contouring for real-life is debatable affair, with the techniques generally thought of as appropriate only for photoshoots, television and drag queens.  Yet before the launch – and run-away success – of Rodial's Super Acids facial-peeling line, we didn't know that we wanted to soak our skin in fruit acids, either. So it isn't surprising that Rodial's vision of a contoured face is revolutionary in its subtlety and wearability.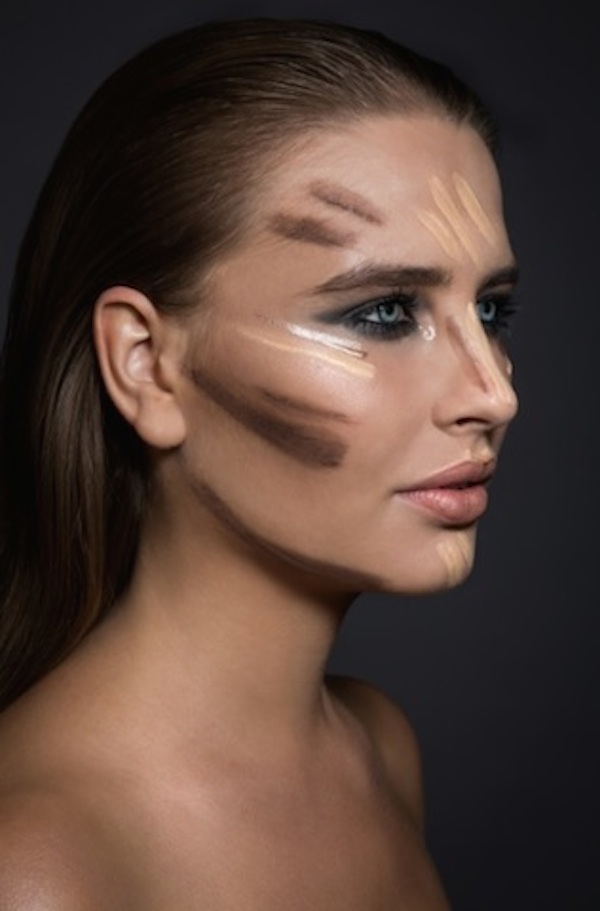 The line's base collection of plumping and priming face-products combines skincare with colour-cosmetics to provide flawless, everyday skin. Comprising a primer, tinted moisturiser and targeted skin-correction concealers and highlighters, these will become your everyday start-ing point. But the products you really want to know about are as follows: the Instaglam Compact Deluxe Contouring powder is the ultimate product for sculpting those supermodel cheekbones with none of the tell-tale signs. It's a cool-toned hue – it actually looks grey in the palette – which suits all skintones and carries no glitter, sparkle or orangey glow. Simply blend with a tapered brush to create a thinner nose, chiselled cheekbones or a more defined jawline. Secondly, the Eye Sculpt cream is a fantastic alternative to powdery, nude eyeshadows. Its blendable and buildable formula comes in a universal brown hue, and can be used to subtly sculpt and enhance the eye socket, to shape the eyebrows or to create a wonderfully flattering take on the traditional smoky eye.
Still not sure? For those contouring sceptics out there, Rodial has you covered. Pop down to the label's exclusive Contouring Bar at Harvey Nichols for a one-on-one tutorial, and to pick up your new go-to cosmetics kits.
Discover the complete collection at Harvey Nichols now.