Stress-busting gets serious with Therapie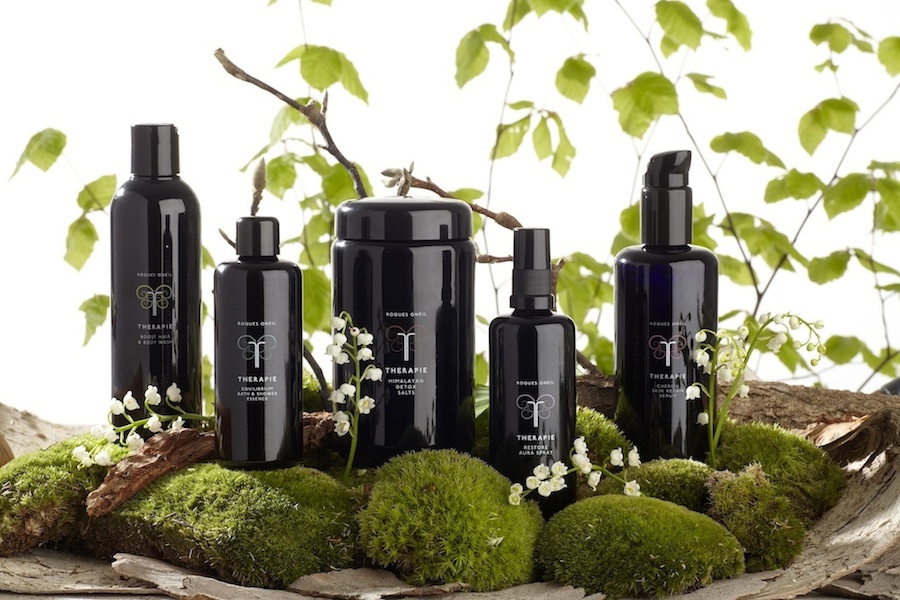 It's official: with the first TV screening of the John Lewis ad last Saturday, the run-up to Christmas has officially started. Hooray? Hmm. For many of us the impending celebrations provoke a sense of foreboding rather than a surge of festive cheer. From binge eating to binge spending, frozen fingers to frozen canapés, this can easily be the year's most stressful season. So we've rooted out a range of products which will maintain your daily wellbeing throughout the madness: a series of potent head-soothing potions from the London-based queen of aromatherapy.
A favourite of A-listers and beauty editors alike, Therapie is a collection of effective natural remedies which work to combat the stresses of modern day living. They are created by acclaimed aromatherapist Michelle Roques O'Neil, who has spent her thirtysomething-year career exploring the healing potential of aromatherapeutic blends. Combining ancient practices with 21st century luxury, her crowning glory is the Therapie range of bath and body saviours, comprising a hair and body wash, bath essence, bath salts, skin serum and – oh yes – an aura spray.
Roques O'Neil explains that stress manifests itself in many ways – including fatigue, energy imbalance, and electro-magnetic saturation – and each of the five products has been developed to tackle a different aspect, from sluggish circulation to frazzled nerves. Stress-busting promises usually leave us feeling sceptical – we've endured too many painful massages and insipid scented mists in the name of supposed relaxation – but Therapie's products do in fact deliver. Roques O'Neil's ethos may sound a little hippy-commune, but discard any preconceptions of patchouli-scented home remedies; every product in the range is genuinely therapeutic, and blissfully soothing.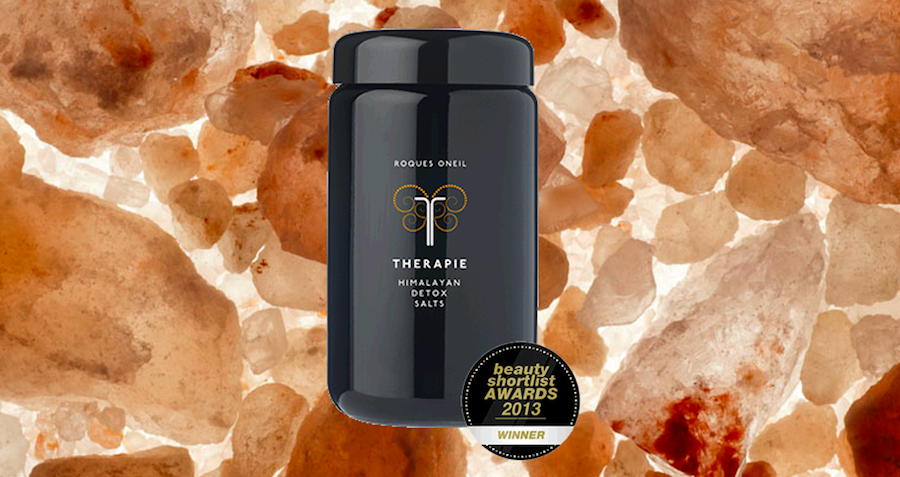 Our favourite is the Himalayan Bath Salts, a sleek black tub of detoxifying crystals bound to become a modern classic. "Designed to balance pH levels and positive/negative ions" using pink mineral salts, essential oils and powdered amethyst, the salts deliver an experience as luxurious as it is powerful. The combined scent of geranium, lemongrass, rosewood, juniper and lavender is sensual and heady, and a long soak genuinely knocked us out for a good eight hours, no large glass of wine required. Combine with the Cherish Skin Repair Serum and you have a fail-safe bedtime ritual.
With its heavenly scents and therapeutic benefits, Roques O'Neil's little line of spa-worthy products is one of the most impressive discoveries of the year. We recommend stocking up before the party season commences; and, at the risk of feeding into the festive furore, they make damn good presents too.
Learn more, and shop the range at www.roquesoneil.com.
Words: Roberta Lister