We tackle the subject of sinful sulphates with our new favourite haircare brand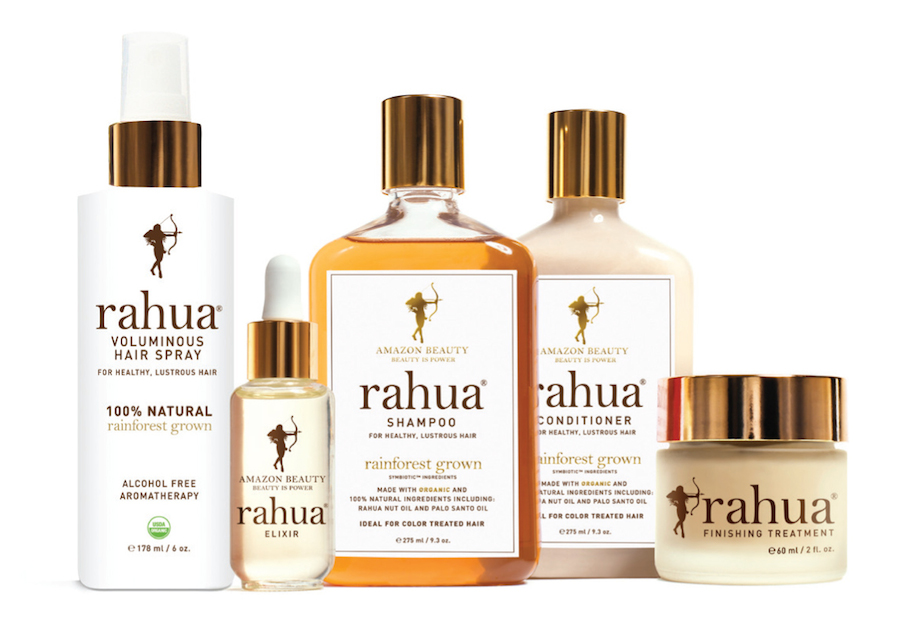 Sodium laureth sulphate. Sound familiar? That's probably because you wash your hair with it. Sound scary? Well, the people at natural haircare brand Rahua certainly think so. To cut a long story short, sulphates are the key ingredient in most big-name shampoos (if you don't believe us, go and check your bathroom cupboard), but they are not all that good for your precious tresses. We caught up with Anna Ayers who, alongside husband and hair-colour maestro Fabian Lliguin, created Rahua – the all-natural haircare brand waging a war against those sneaky sulphates.
Rahua was born in the 90's, when Lliguin and Ayers discovered the exotic Rahua oil, a hair-saving secret coveted by the Amazonian women of the Quechua-Shuar tribes. Lliguin found that the oil nourished his client's frazzled strands back to life, maintained vibrancy in colour-treated hair, and soothed irritated scalps. The secret to its power involves tiny Omega 9 molecules, which actually penetrate deep into the hair, rather than simply coating the strands, like many of its chemically-produced competitors. This allows for repair from the inside out, resulting in long-term healthy hair.
Today, the Rahua haircare collection features (you guessed it) Rahua oil as the star ingredient across an extensive line comprising organic shampoos and conditioners, as well as treatment and styling products – and some are even Gluten-free.
It is clear where the guys at Rahua stand on the sulphate debate. But if these chemicals are so bad, why have they been used in haircare for years? Anna tells us that there are many types of sulphates out there, some are milder than others; but even the "gentle sulphates" (sodium laureth and sodium lauryl ether) strip moisture from the hair. This drying effect forces consumers to use even more conditioner, locking them into an unending chemical circle. So there you have it- one big marketing ploy, urging us to slather on a counter-productive cycle of products.
So, after going cold-turkey on the S-word for two-weeks, we can honestly say that our hair feels lighter, softer, and just as clean. The first couple of washes were a struggle, without the satisfyingly thick lather of our previous shampoo, but the accompanying worthiness is more than worth it. Plus, without those naughty chemical fillers, we feel safe in the knowledge that we're getting more hair goodness for our buck. Think of it as a specialist health-diet for your hair. Go on, the results may surprise you…
Rahua is available at Liberty, Atelier Josh Wood, and Urban Retreat, as well as online at Rahua.com.
Words: Roberta Lister