Can Prtty Peaushun's wonder cream give us pins to rival Rhianna's?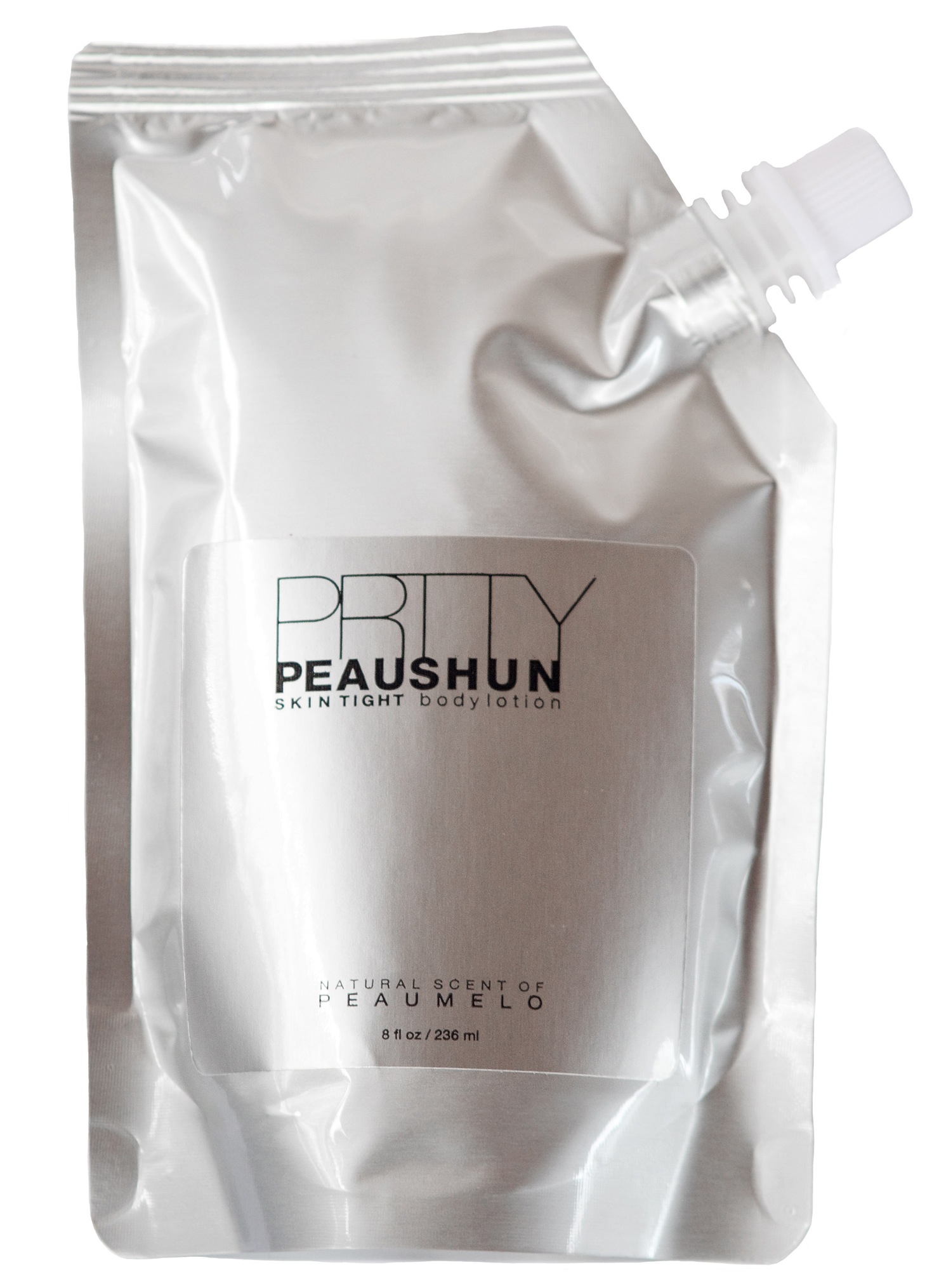 Gwyneth Paltrow has declared it the new miracle cream. Fans reportedly include Eva Mendes, Gwen Stefani and Liv Tyler. Cult body lotion Prtty Peaushun is already causing quite a stir in the beauty world, but should you believe the hype?
Prtty Peaushun, (pronounced Pretty Potion, so I am told – yes, I know) is the skin perfecting secret currently slathered on the legs of LA's most product-savvy elite. Created by  celebrity make-up artist Bethany Karlyn, the cream contains a natural emollient base, infused with subtle light-reflecting particles to bring a radiant glow to conscientiously sun-starved skin. Blended with natural plant extracts, it claims to firm, tighten and diminish the appearance of cellulite, stretch marks and varicose veins, resulting in a flawlessly smooth silhouette. It's a moisturiser, not a self-tanner, although the darker shades can be used to add a hint of colour.
This demand for natural and organic formulations shows no sign of waning, and Prtty ticks all the boxes: it's 100% vegan, made from 99.7% naturally derived ingredients, 95.7% raw and is gluten, fragrance and paraben free. The botanical extracts are handcrafted from plants sourced through globally approved, certified organic farms. And a glance at the simple, jargon-free ingredients list is sure to incite excitement amongst organic beauty junkies: Avocado Oil, Grapefruit Wax, Jojoba, Green Tea Extract, Calendula Flower, Rosemary, Allantoin, Arnica and Blue Vervain Leaf – they're all in there.
The packaging is equally ethical: minimal "anti-packaging" is super lightweight to reduce the carbon footprint, and compactable to minimise landfill space. It's pretty useful too: the flexible bag allows you squeeze out every last drop.
Which brings us to the product itself. Beauty cynics may consider expectations of this magical, all-perfecting cream a little too-good-to-be-true. Indeed, results are not quite the miracle transformation one may have envisioned, but the product does work extremely well at minimising flaws. Legs are left supple and glowing: thankfully without the orangey glow of a fake-tan, or the glittery sparkle of a highlighter.
The formula comes in five variations: plain, light, medium, dark and deep dark. Plain is the perfect starting point for the fake-tan-phobic: it provides the leg-perfecting benefits, with none of the colour. Light and medium are also safe options, with subtle and sheer colour deposits, whilst dark and deep dark are strictly reserved for the mahogany skinned.
And so, whilst Prtty Peaushun is certainly a unique concept, a celebrity-backed gimmick it is not. The product does provide results which a mere tanner cannot, and the knowledge that it's so saintly, in ingredients and attitude, feel great. Sure, a little disappointment lingers in the empty cellulite-busting promises, but when does it not? And hey, if it's good enough for Gwyneth…
Prtty Peaushun is available at Beauty Bay and Cult Beauty. For a full list of international stockists, visit www.prttypeaushun.com, and catch them on Twitter at @PrttyPeaushun.
Words: Roberta Lister