Hardcore Kors fans, form an orderly queue…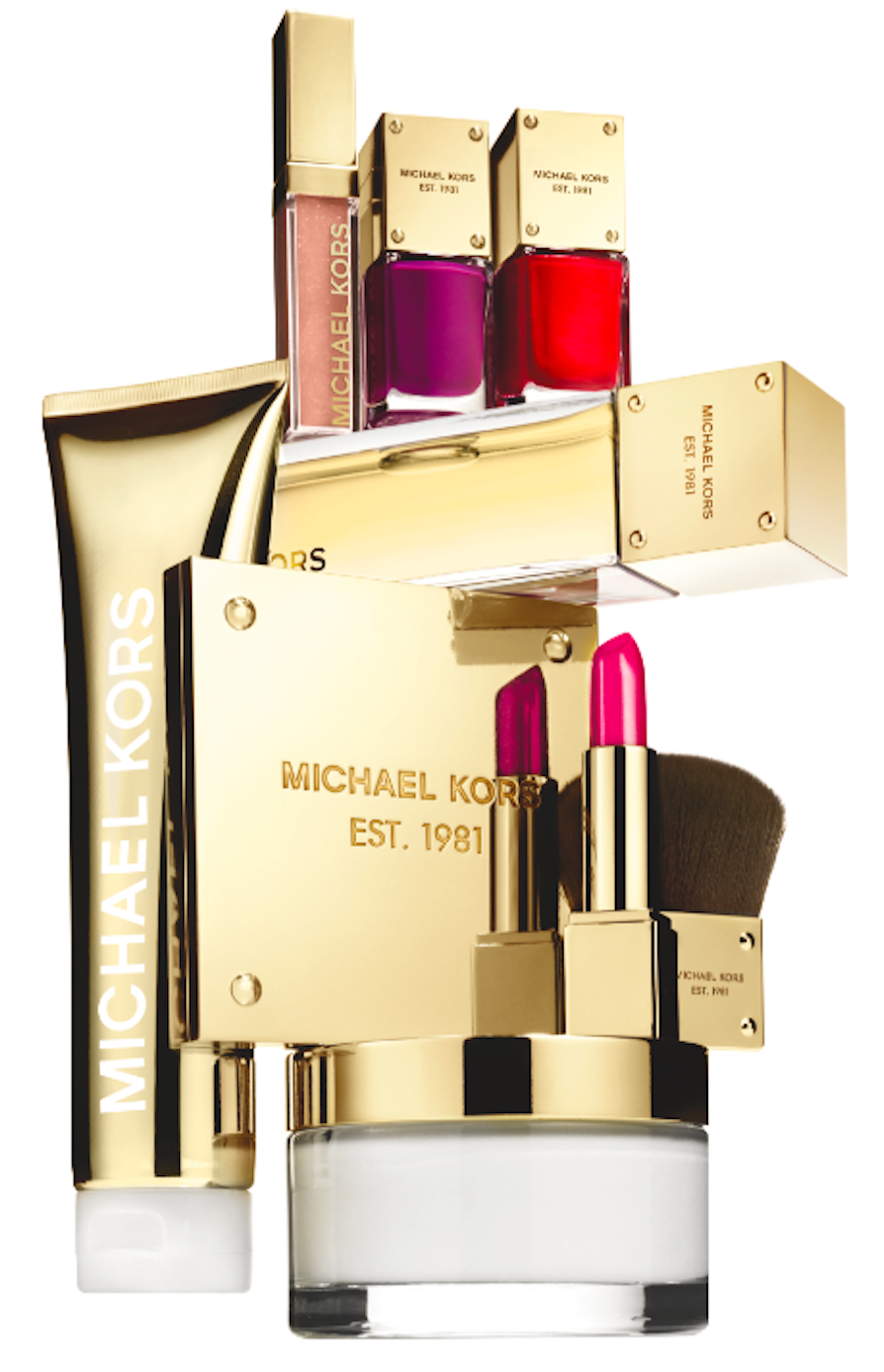 Michael Kors is the latest in a long, long line of designers making the leap into beauty. After all, most high-end labels generate the the bulk of their revenue by persuading those of us that can't afford the full catwalk look to buy into the brand with a premium lipstick – or five. And although the Kors collection, just launched in the UK, might not have the cosmetic cred of, for example, make-up artist Charlotte Tilbury's new range, we have to admit that this is a set of very covetable goodies, all housed in the best packaging we've seen this year.
The Kors woman is a chameleon, so the collection is split into three sub-collections to cater for each beauty mood. The on-brand beauty triptych of Sporty, Sexy and Glam are concisely curated, with no 'filler' products- just everything needed to create each look. Sporty is clean, sheer, and likely to be the London girl's everyday favourite. Sexy is fun, feminine and flirty – a good lift for a weekend away – whilst Glam is perfect for the nocturnal seductress, or a winter trip to New York. The ranges are basic, but anything but boring: each encompasses a fragrance, two lipsticks, glosses and nail polishes, as well as tanning and bronzing essentials.
The fragrances are a mixed bag. Glam Jasmine and Sporty Citrus are both, frankly, a little forgettable, but Sexy Amber is a hit – more masculine, less sweet, and headily alluring after dark, with notes of sandalwood and musk teamed with orange, mandarin and white florals. The lip products are consistently good, especially Glam Lip Lacquer in Dame – when combined with Glam Lip Luster in Icon the result is a season-appropriate berry pout which packs a powerful punch. But the collections' real star products are the bronzers – no surprise from the man behind that covetable catwalk glow. The pressed powders create a sun-kissed glow without a hint of glitterball shimmer, great for autumn parties.
Will the formulas transform your life? Probably not. There are no high-tech, alert-the-media ingredients here, or life-changing breakthrough botanicals. But if you prefer your cosmetics with a heavy dosage of glamour, this is the line for you. It's a simple, yet winning formula – easy, uncomplicated products in the season's hottest shades.
At the time of year when every big-brand name under the sun seems to be breaking into beauty, it's refreshing to see a designer diversifying without losing sight of their brand values. These products perfectly personify the ultimate Kors woman: sporty, glam, and very very sexy. Minimalists need not apply: this is makeup for those who love to play.
The collection is available now in House of Fraser. We suggest you hurry.
 Words: Roberta Lister