A Thai spa in your bathroom? Yes please.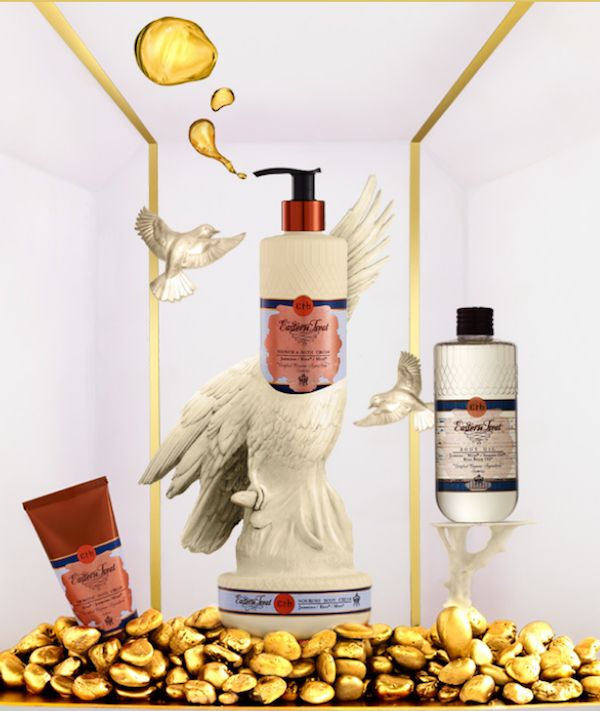 If you've ever spent a summer travelling the beautiful islands of the Far East, then you'll know that no-one does a spa experience quite like the Thai. As an integral part of their culture, relaxation is taken very seriously, and and it can be hard to reconcile yourself to an expensive British massage after their ridiculously cheap and luxurious mind-and-body experiences. Frustratingly, despite our gobalised horizons, traditional Thai spa products have been notably absent from international markets over the past few years.
That's why we've been excited to discover Erb, an authentic Bangkok-based range which was founded by Thai fashion designer Pattree Bhakdibutr in 2000, but has only recently landed in the UK. Pronounced in English as 'herb,' this traditional luxury lifestyle brand's name derives from the old Thai expression "ErbIm," meaning to grow and flourish as a radiant, happy and healthy being – which doesn't sound too bad at all. Erb takes inspiration from the Siamese Royal Court's recipes and rituals, combining them with today's technology to create modern herbal remedies worthy of any queenly bathroom cabinet.
Erb's offering encompasses bath, body, hair and home fragrance products which range from the everyday essentials to rather more, um, unusual products – can you think of anyone on your Christmas list who might appreciate an Underarm Detox Mask? The fragrances are centred around the exotic essences of Thai herbs, which are organically cultivated and combined to create a blissful sensory experience. Ingredients are ethically-sourced and organic, but at no cost to effectiveness- everything is headily scented and unashamedly rich- perfect for a little winter decadence.
The Eastern Treat Body Oil is our pick of the line. Containing a blend of jasmine, mint and sesame oils, it can be used as a lightly nourishing alternative to body cream, and leaves behind a film of subtle fragrance. Used straight out of the shower, it sets you up for a decadent night out.
So if in the midst of all this wintry weather you find yourself dreaming of warmer climates, (and lets face it- who doesn't), treat yourself to a little budget-friendly escapism. Erb is widely available across Thailand, and now the core Eastern Treat line can be found in Harrods.
Words: Roberta Lister