We've struck gold with our latest beauty discovery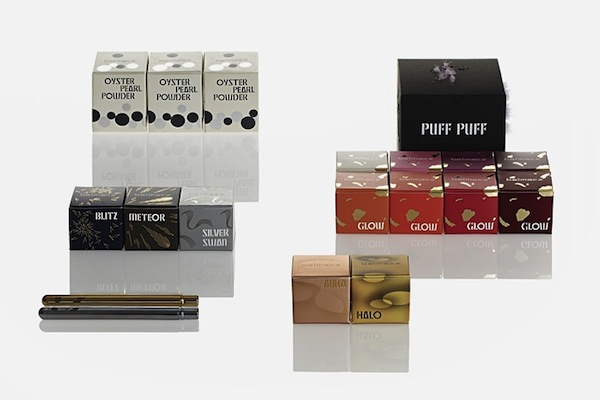 After a quiet launch in 2008, Belmacz Beauty has remained remarkably under the beauty radar until now. Belmacz is the beauty baby of jewellery designer Julia Muggenburg, whose work with precious metals inspired her to translate the rich finishes and luxurious shimmers into a line of 24-carat cosmetics. Her work with fine jewels is rooted in ancient gem craft traditions  yet the end result is boldly contemporary, evoking a 21st century take on the status-affirming ceremonial adornments of tribal chiefs and patriarchs. Crafted with Gold, her pieces are rich, intriguing and mysterious, and the same can be said for her recent diversification into the beauty world. This is no foundation, blusher, mascara story but a stunning niche line of truly unique products.
As both a jeweller and a cosmetics maven, Julia's inspiration is born out of the age-old practice of alchemy, as well as the working methods of Renaissance master painters and contemporary artists. "Jewellery is a form of adornment integral to all world cultures" Julia explains, "I think make-up should echo the same processes of beautification and ritual."
What sets these little pots of cosmetic brilliance apart from your average product is that they actually contain 24-carat gold leaf, silver and ultra-fine natural pearl powder – but amazingly it's not just an excessive gimmick. Julia explains that these luxurious ingredients were historically prized for softening the skin and enhancing its natural lustre; blended with holistic organic oils, the products impart a sensual glow to the skin.
The line encompasses products for eyes, face and lips; the Glow lip glosses look unassumingly translucent at first, but on application explode into a richly pigmented hues, with the gold leaf achieving a fantastic shimmer. The Blitz cream shadow is another winner: a dense metallic gold cream, defined as an eyeshadow, but equally beautiful when combined with a moisturiser and applied to the cheekbones. But our undisputed favourite has to be the Aura face balm – this rose-scented soothing illuminator provides a pearly-pink dewy glow like no other. Formulated with crushed pearl powder, rosehip oil and cocoa butter, it smells as divine as it looks and we've used it as a brow fixer, lip salve, cheek highlighter and an eyelid gloss. This one-pot wonder product really does do it all.
There's nothing we love better than discovering a niche beauty line which offers products so different to the big-brand offerings, yet remarkably unmatched in its effectiveness. Discover this one for yourself at the Belmacz Gallery, Mayfair, and over at Cult Beauty.
Words: Roberta Lister