Clean up your skincare with May Lindstrom's line of angelic organics
If we have ever needed proof that organic products are more than capable of contending with the most luxurious of their chemical contenders, May Lindstrom provides just that. Founded just over a year ago, the line is the result of Lindstrom's desire to provide an honest and open alternative to the big-branded skincare giants. Now we know what it sounds like, but believe us – this is no country farm-shop organics range, but one of the most decadent, luxurious lines we have come across- worthy of a place in the most high-end of beauty cabinets.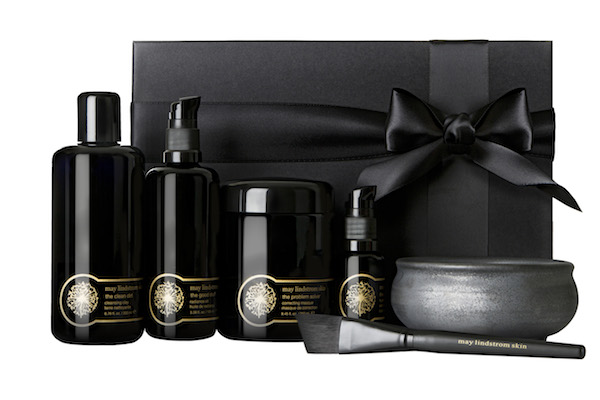 The line itself is small and quirky- these are the kind of products you never knew you needed, yet with one use and you'll wonder how you ever lived without them. There are no quick fixes here: May believes that skincare should be a daily ritual, a long process which benefits the mind and body, and so her products are appropriately decadent. The Clean Dirt is a cult favourite, and a worthy one at that. A pure blend of energizing clays, spices and healing salts, this dry exfoliating powder comes alive once mixed with water, and draws out impurities like no other we've tried. This is one of those seductively elaborate procedures which involves a mixing bowl and measuring spoon- one for those lazy weekend pampering sessions, no doubt. Another winner is the line's latest addition- the Honey Mud. A super-luxurious cleansing balm-come-face mask which uses raw honey, white halloysite clay and plant oils to nourish and protect against harsh seasonal aggressors. The result is the softest, most hydrated version of your skin ever. Even the line's packaging combines exemplary worthiness with trend-setting technology. Violet Miron glass blocks the complete spectrum of visible light, to protect and prolong the active ingredients inside.
Lindstrom belongs to a new generation of organic believers whereby to simply be 'organic' is not enough. All of Lindstrom's products are bio-dymanic, wild-crafted, cruelty-free and sustainable, as well as being wheat and gluten-free, with absolutely no chemicals, fragrances or preservatives (phew!) She uses no outsourcing in order to control such a specific ethical process. We find there is something wonderfully comforting about knowing exactly when and where the ingredients you slather onto your skin were produced and harvested. In a world of outlandish PR claims and too-good-to-be true promises, this open and honest approach to skincare is refreshingly simple.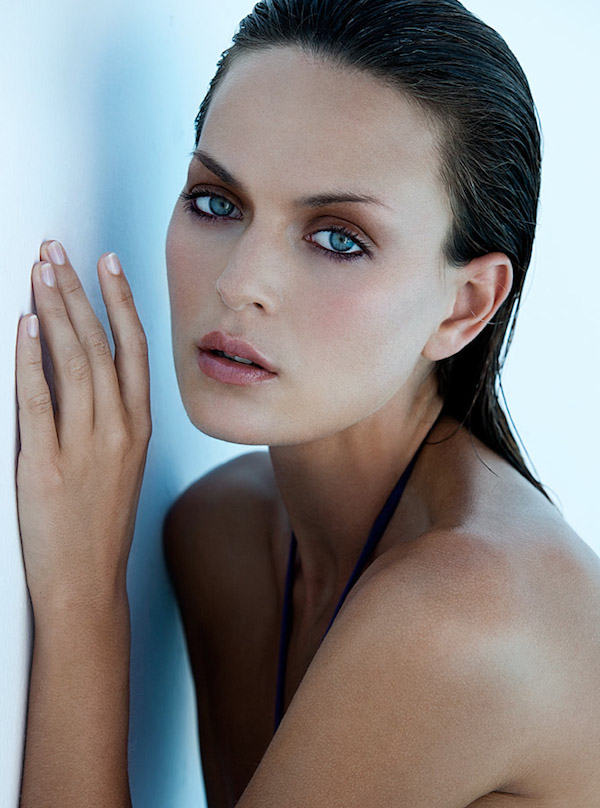 Lindstrom believes that this level of transparency in the industry is much needed. She explains: "there is so much mystery around skincare, about what actually goes into these bottles that we covet – both in terms of ingredients and the actual production process. I love that there is a revival in the desire for something more from brands like mine – a greater connection to the founders and formulators, a demand for ingredients that are from nature and that have been treated respectfully and as minimally as possible."
When asked about her decision to shun the usual chemical compounds and sneaky fillers, her response is simple: "there is no reason to compromise, to include fillers or cheap synthetics, known irritants or disease causing agents or to utilize animal testing or other unnecessary and cruel practices". And when the result is this impressive, we are naturally inclined to agree. 
Reading between the hyper-descriptive text on her website is the evidence that Lindstom is a women who lives and breathes every aspect of her brand. She convinces us that when we choose skincare we don't just buy into another faceless brand- but rather a wider lifestyle. And this is certainly one lifestyle we're aching to adopt.
Words: Roberta Lister