Joy Starkey banishes her Barbie-based fears and tries out the hottest hair trend for 2014…
Pastel: it's the ice-cream coloured trend that has dipped its saccharine fingers into every corner of commercial design this season. But it's through beauty – specifically rainbow-streaked hair – that this trend has painted the town, erm, pink, over the last year. Everyone from schoolgirls and east end hipsters, to red carpet celebrities and models have been tarnished with the same brush, and I wanted to find out what all the fuss was about.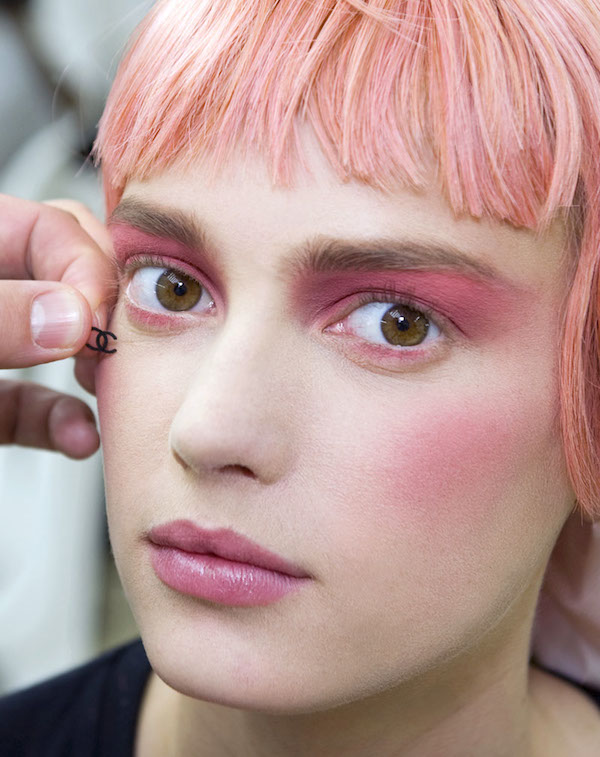 Chanel's 2013 Resort Collection Beauty 
As someone who has unadventurously stayed within the familiar mid-to-light blonde perimeters of my natural colour (save for one fleeting gingery-brown incident – don't ask) I jumped at the chance to experiment with a bolder style without the permanence of peroxide or chopping off the length.
I picked pink, one of the most popular pastels of choice, seen at Chanel's 2013 Resort collection and Rodarte's AW14 New York fashion show, and spotted on countless celebrities: Diane Kruger, Sienna Miller, Rachel McAdams and Dame Helen Mirren, to name but a few.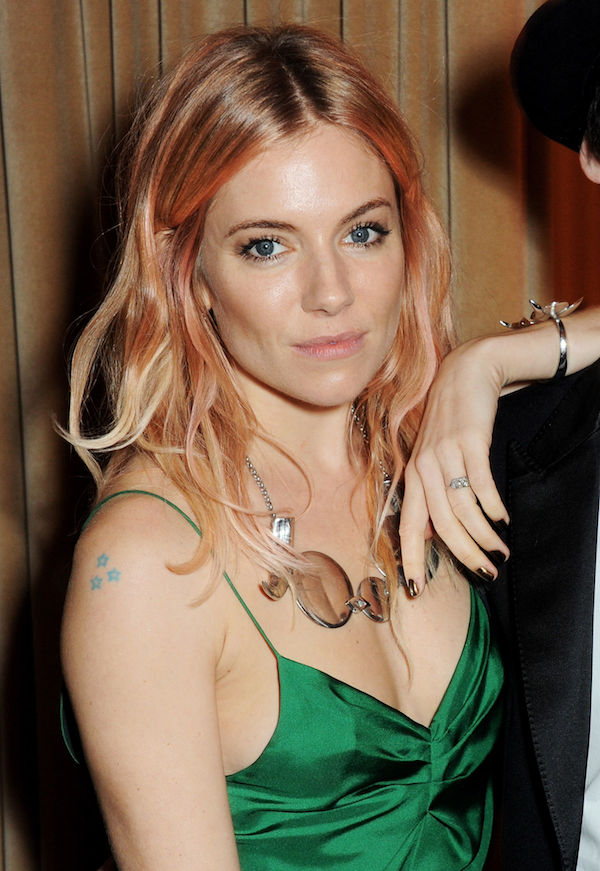 Sienna Miller at the British Fashion Awards 2013
" A lovely faded, sunset peach", I thought. "Please God not Barbie on steroids fuscia."
Thankfully all of my Barbie-based fears were extinguished when I was placed in the expert hands of TONI&GUY's International Technical Director, and 'Colour Expert 2013', Jayson Gray.
Gray's hands were a blur: backcombing and scrunching bleach into the bottom half of my hair, while slicking my roots down with conditioner, creating an unattractive poodle-like situation. The bleach was then washed off and the pink painted on, the backcombing allowing the dye to stick to the bleached hair with varying levels of concentration, creating that naturally transitioned, dip-dye effect.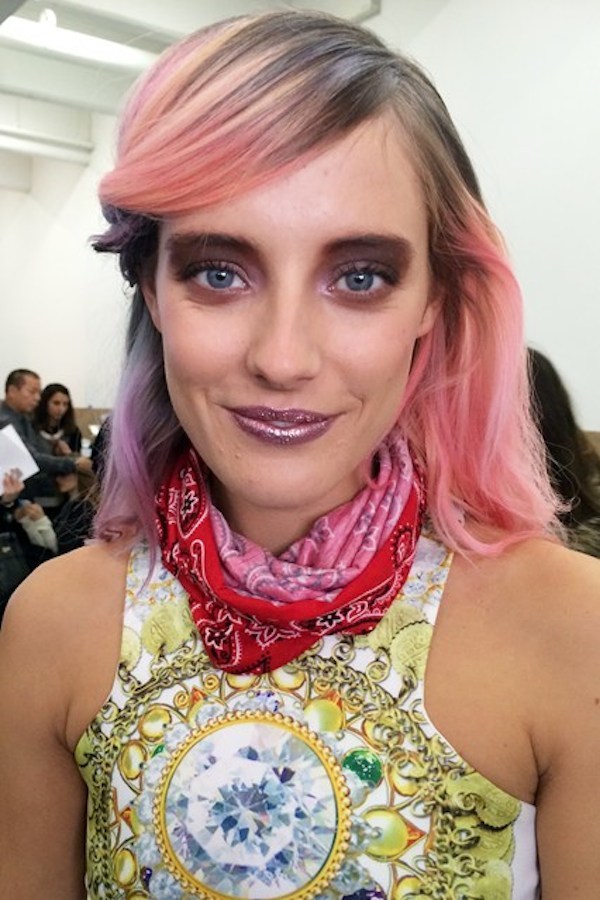 Rodarte AW14 Backstage Beauty 
The result exceeded all my expectations. As bizarre as it sounds, the pink looked almost natural, but at the same time made any outfit look instantly runway ready. "Hair looks great!" was the surprising reaction of my fashion-ambivalent boyfriend, instantly answering the question of wearability. "You look like a mermaid!" exclaimed one friend. I was a mermaid.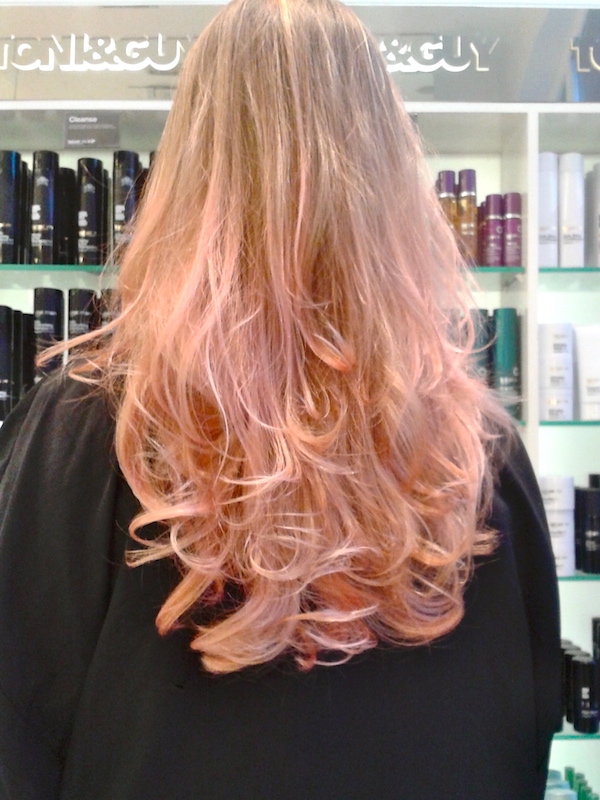 The Result: Ariel eat your heart out
My mermaid dreams were, unfortunately, short-lived, as the pink faded within a few washes. I learnt that this was the natural result of using bright coloured toner over bleach, and in order to keep the colour bright regular re-toning would be required.
However, there is hope for both pink hair-lovers and tentative hair dyers everywhere, as Label M has created a 'Powder Pink Spray', which allows anyone to create pastel-coloured perfection in the comfort of your own home, but like dry shampoo it washes off easily in the shower.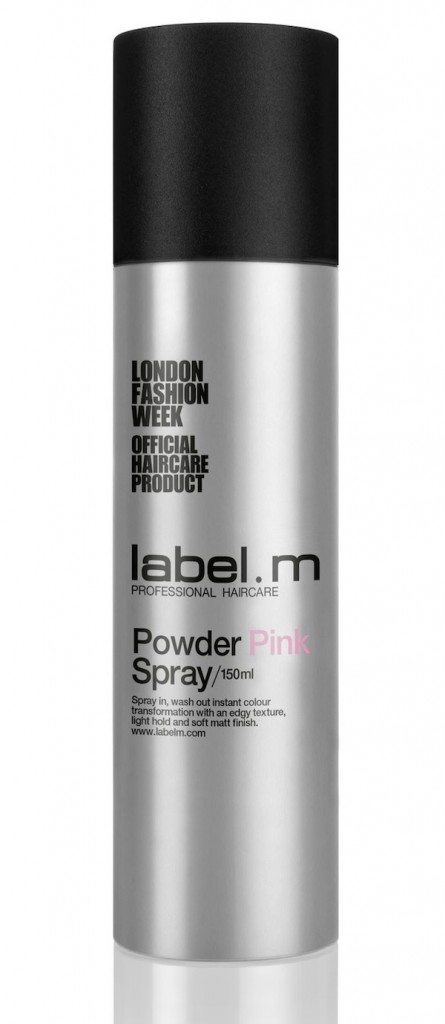 So if you're stuck in a hair rut and want to avoid drastic cuts, go for a candy-coloured makeover. Whether you want to make a bold statement with a full head of magenta or, like me, just want a subtle sweep of rose, pastel hair is here to stay, well, at least until your hair grows out anyway.
Words: Joy Starkey