Warm up that autumn complexion with a just-back-from-Barbados glow.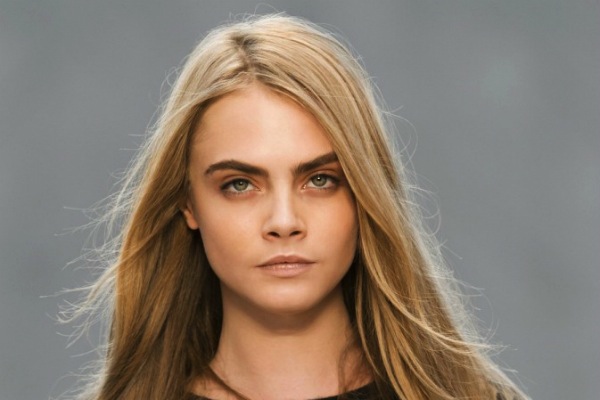 Delicately bronzed at Burberry AW13
It's a peculiar time of year in fashion and beauty. Slaves to the trends are inundated with contradicting ideas, as fashion month bombards us with the looks set to dictate our next-season wardrobes before we've got our heads around the current trends.
Just as we are gearing up for a nippy winter, the fashion and beauty worlds are way ahead, focused already on Summer 14. It's near impossible to keep up. However, one fail-safe trend which never falls foul of the beauty zeitgeist is healthy looking, glowing skin. Whatever the season, however much you might love pale-and-interesting, the plain truth is that a bronzed complexion makes you look younger, slimmer and much less hungover. So, whilst you catch your breath post-fashion-month, here are our tips for maintaining that holiday glow, 'till the sun emerges again.
First things first: the golden rule of tanning is to stay natural. Sorry Essex girls, but subtlety is the buzz word here. According to Claire Toner, of tanning gurus Vita Liberata, the key to achieving this is to choose products which work with your skin texture and tone: one-shade-suits-all does not apply. Liberata tans come in varying degrees of darkness: Warm works well on alabaster skin, whilst Deep and Deeper Deep are increasingly intense.
In the colder weather, tanning products need to be ultra-hydrating. Abandon the drying foams and gels of summer and switch to a lotion with extra moisturizing ingredients to keep skin supple and banish those tell-tale flaky patches. Toner advises using separate products for face and body, and our favourite combination is Liberata's Rich Tinted Tan Lotion with the Rich Face Tan. Both work in harmony to produce the same delicate glow, whilst organic botanicals and the brand's unique moisture-lock© system (yes, it has its own copyright mark) is super-hydrating and appropriate for the delicate skin on the face and neck.  To get the most out of your faux-glow, moisturize thoroughly twice-daily. Top-up using a subtle, gradual build tan as regularly as you wish, or exfoliate the skin and reapply your tan every 7-10 days.
And now, for the all-year-round bronzing devotee this is perhaps the most exciting beauty launch of the year. Liberata's pHenomenal Tan uses pHenO2 technology to extend the life of your tan, offering colour which apparently lasts four times longer than any other in the world. This impressive technology encourages DHA (the active tanning agent) to release onto the skin only when required, so your tan develops gradually over a longer period of time. The moisture-lock© system then maintains skin hydration to encourage an even tan and fade over an average of 2-3 weeks. Whilst the 3 week-promise is perhaps a little far-fetched, we clocked in about 11 days before itching for a good exfoliation: but hey, that was long enough for us.
Accompany your new glow with a dewy tinted moisturiser, (there's no need for heavy foundation) and a soft, matte bronzer. After dark, channel your inner Glamazon with a deep, blood rep lip and lashings of black mascara.
Don't give up on a sunny outlook just yet.
THE FAUX GLOW MAKE UP BAG
Vita Liberata PHenomenal
Vita  Liberata Rich Tan
Vita Liberata Face
Bare Minerals Bronzer
Urban Decay Lipstick
Words: Roberta Lister