Streamline your routine with Phoenix's edit of the very best nude shadow palettes.
As the perfect antidote to those intimidating rainbow hues on the catwalk, you can't go wrong with a nude beauty look. So we reckon it's a good idea to acquaint yourself with the new-school of nude beauty, and find the perfect do-it-all eye palette for you. The following five are perfectly suited to AW14's minimal make-up mood, whether your preference veers  towards a more fashion-forward matte look, or an evening-worthy shimmer.
The Newbie
The launch of L'Oreal's latest eye palette was preceded by a hefty waiting-list, indicating a product worth paying attention to. Believe the hype with this one, as it boasts 10 soft powder shadows in a rosy-tinged spectrum, which suits all skin tones. We found that the shimmers tend to work better than the mattes, in terms of pigmentation and resilience, however the packaging is as sleek as its pricier competitors, and with a price tag this reasonable, we're considering it a solid buy.
L'Oreal Paris Color Riche La Palette Nude Rose £14.99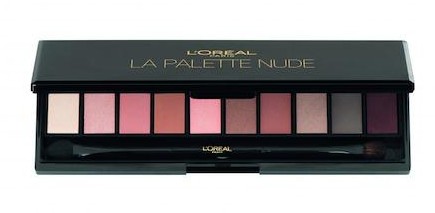 The Luxe
Bobbi Brown is the undisputed Queen of subtle, feature-enhancing makeup, and so it comes as no surprise that her latest limited-edition launch is a total winner. The Warm Glow Eye Palette forms part of the 'Scotch on the Rocks' festive collection, and contains rich coppers and shimmering golds – perfectly suited to those all-out-glamour Christmas party looks. At £59, it falls firmly into our Luxe bracket, but trust us on this one – it is absolutely worth it.
Bobbi Brown Warm Glow Eye Palette £59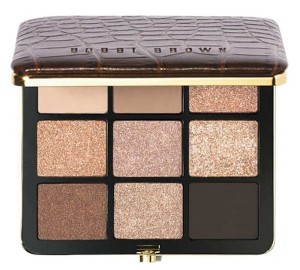 The Classic
As the ultimate bloggers' choice, Urban Decay's Naked line of nude shadow palettes is a sacred series in the beauty blogosphere, with stores selling out faster with every new launch. Widely considered by those in the know as the 'masters of the shadow set', Urban Decay upped the ante this month with the latest Naked offering. The Basics 2 is a cool-toned version of its predecessor, comprising 6 neutrals which are completely void of any shimmer and boast incredible blending power – perfect for a subtle sculpted look.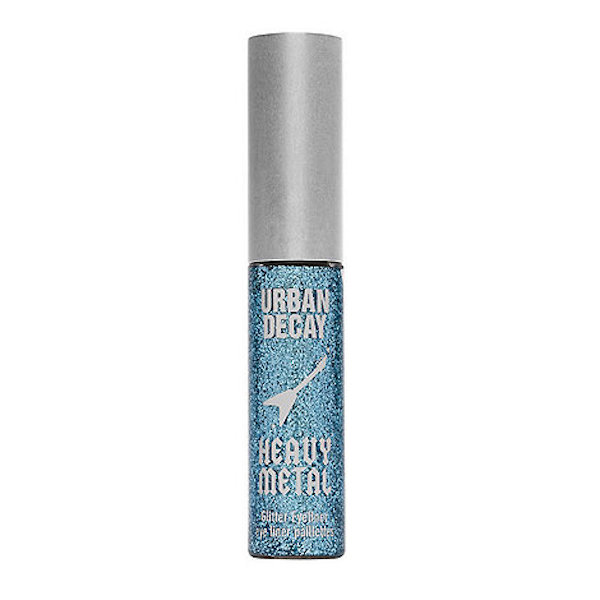 The Budget
Makeup Revolution is a proudly affordable cosmetics range which may well have passed you by. We have to admit – it hadn't quite garnered our attention either. Launched exclusively into Superdrug stores earlier this year, a quick Google search tells us that there is more to the brand than its extremely affordable pricing, (starting at £1) and we just had to check it out for ourselves.
The Redemption series is the brand's most desirable collection, comprised of 12-shade eye palettes in beautifully wearable hues. The Essential Mattes collection is our recommended starting point, and is priced at £4 (we know!) But don't let the too-good-to-be-true price tag influence your opinion of this bargain beauty buy, as the quality of this set is truly astounding. Yes, the packaging may leave something to be desired, but with pigmentation and staying power good enough to play with the (much more expensive) alternatives, this is a seriously thrifty choice – and all for the price of a venti latte.
Makeup Revolution Redemption Essential Mattes £4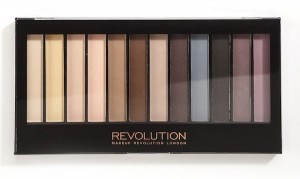 The Out-There Option.
As a brand built on challenging our preconceptions of beauty, a line of nude products isn't quite what you would expect from Illamasqua. Amidst concern that the brand was losing its much-loved mastery of the statement beauty look, we are delighted to say that the Facets collection may be nude, but not at all as you know it.
The Multi Facet Palette in Semblance is the highlight of the brand's latest line, and houses everything you need for a neutral eye and cheek look, but with that signature Illamasqua twist. The six super-pigmented powder eyeshadows encompass matte neutrals and shimmering metallics, finished with a truly unique muted lavender shade, which brings an ethereal element to any natural look. Add the brand's coveted eyebrow cake in Thunder, the multi-use cream pigment in Hollow, (perfect for contouring) powder blush in Hussy, and the all-new Gleam cream in Mirage, and you've got the makings of a sure-fire sell-out. Snap yours up now.
Illamasqua Facets Multi Facet Palette in Semblance £45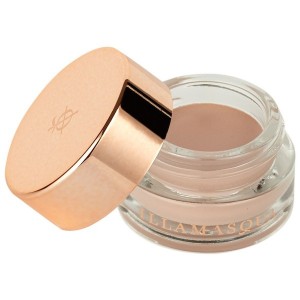 Words: Roberta Lister