From ancient herbalism to modern cryotherapy, here's our pick of self-care for tech addicts
Words Sophie Cobley and Mary-Jane Wiltsher
K Spa Candlelight Massage
Tucked away from the commuter hubbub of Shepherd's Bush on a quiet residential street is the modern, glass-fronted K West Hotel, the first floor of which houses the stylishly appointed K Spa. Once inside, I discover the layout is surprisingly expansive, with a hushed relaxation lounge – soundtracked by a water feature and equipped with cosy day beds – sitting parallel to a wet spa comprised of a large sauna, a sanarium for those seeking a less intensive kind of heat, foot baths, a steam room and a hydrotherapy pool. To cool off, the 'snow paradise' is the first of its kind in London – a small, temperature-controlled space heaped with ice and snow where guests can have a blast of chilly après-ski type temperatures before retreating into the warmth.
What I'm really here for, though, is the signature Candlelight Massage. Not simply a massage by candlelight, as the name suggests, but rather a luxurious treatment in which the warm, essential oil-laced wax from a choice of three candles – vibrant Egyptian citrus, calming lavender from Provence, or rustic olive aromas from Andalusia – is massaged into the body, while the candlelight flickers throughout. I suffer with periodic insomnia, so my kind and attentive therapist Lucia suggests soothing lavender, telling me that the ultra-moisturising 100% beeswax formula is rich in vitamins and brilliant for replenishing the skin. It's a heavenly, authentic scent, and the wax is a comforting median temperature, with Lucia drizzling it onto her hands before applying it to my skin. As she skilfully works the deskwork-induced knots out of my body over the course of 50 minutes, I'm close to drifting off into a stupor. The treatment finishes with the gentle application of warm, damp cloths to remove the excess wax from the body. I leave with the softest skin, hell-bent on investing in a beeswax massage candle. This is such a wonderful treatment – book it for an indulgent winter's evening and expect to sleep like a baby afterwards.
Himalayan Healing Salts
Irritation, fatigue, headaches – no matter how many almonds we milk or psycle classes we endure, it's becoming near impossible to cure these ubiquitous symptoms of our tech-addicted ways. Nowadays, not even an old-fashioned bubble bath will cut it. Enter Mauli Rituals, the husband-wife team championing the healing power of Indian Ayurveda. Their Himalayan Healing Salts are laced with powdered rose quartz and therapeutic oils, a multi-layered blend diffusing a powerful sense of much-needed calm. Just what the dotcom doctor ordered.  
Soothing Silk Pillow Case
Boardroom warriors by day can turn into princesses at night with this silk pillowcase from Votary. While everyday cotton and linen can irritate your skin, silk cocoons your face so that fine lines and wrinkles are avoided, and sleep can finally do its job: renew, recharge and restore. The bad news? Getting up in the morning becomes that little bit more torturous. Man, running the world is hard.
Ice Therapy
The instant dopamine hit from a bit of retail therapy is nothing compared to the deeply reviving properties of Jalue's Ice Therapy. Combining traditional herbalism with modern cryotherapy, each package contains a reusable silicone cone and four natural tea blends infusing chamomile, nettle and oak bark. The process has three-steps: steep the tea, freeze overnight, and apply to puffy eyes and tired skin for a morning glow no number of sexy new gadgets can buy.
Muscle Melt
Blending turmeric and ginger, this buttery balm is a haldi doodh (turmeric latte) for your muscles. The combination of warming spices increases blood circulation and loosens up those sore joints, soothing away your aches and pains. Treat yourself to this after a long, hot soak and your body will forgive you for all those times you favoured the email check/client report/whatever else was top of the all-important To Do list over the five-minute stretch at the end of your gym class.
SmartMud No Mess Mud Masque: Detox
Made with mineral-rich volcanic ash sourced from the Jeju island in South Korea, Patchology's signature SmartMud mask is the new must-have addition to your girls' night in kit. Patch technology makes for a quick and convenient sheet application – far less sticky than your usual mask, but with all the essential pore-purifying clay properties you could desire. Think of it as a steaming cup of organic Japanese sencha for the face: it's all about the detox. So even if you've knocked back three too many red wines before, your pores will forgive you – even if your liver won't.  
NEW Peace Pillow Spray and Room Mist
This new pillow spray from Beatitude Aromatherapy is your fairy godmother for a good night's kip. The soothing properties of anxiety-reducing lavender, calming ylang ylang and grounding patchouli work to counter the disruptive effects of screens, alcohol and caffeine, helping you drift off peacefully and wake up feeling refreshed. If you still can't bring yourself to part with your post-lunch flat white, or you're one for indulging in an evening scroll on the 'gram, try kick-starting a healthier sleep time ritual with this fragrant blend.
Liquid Yoga Restorative Bath Soak
OK, so we know self-love is about namaste, not Ben & Jerry's. But, after a long day at the office, the prospect of squeezing into a pair of tie-dye leggings and contorting ourselves into a fish somehow doesn't always top the priority list. Fortunately, we've found an alternative route to the yogi glow, and it doesn't involve leaving the house – or even getting dressed. With uplifting essential oils like spearmint, lavender and mandarin blended with mineral salts in a milky bath soak, Liquid Yoga from Mio provides all the restorative properties of a vinyasa flow. All you have to do is lie horizontally in warm water and breathe (no inversions required).
SpectraLite EyeCare Pro LED Device
Ice cubes, cucumber slices and a banana face mask? I don't think so – it's 2017 for crying out loud, and we want the self-care kit to prove it. Paging Dr Dennis. His SpectraLite EyeCare Pro is the latest innovation in anti-ageing: featuring 72 LED lights, this hands-free device brings professional light therapy to your living room, stimulating natural collagen production to reduce the appearance of fine lines and wrinkles. This is one pampering tool you won't find in the fridge, but go on – treat yourself.

Oud Massage Candle
Do you believe in magic? Muggles might just become converts with this shape-shifting candle from Prismologie, a mother-daughter brand known for their mood-enhancing beauty products. Harnessing the calming properties of indigo, the candle is imbued with endorphin-releasing wild sapphire and the smoky, woody fragrance of oud. Light it, and the natural soy and beeswax slowly melts into a warm massage oil with moisturizing wild mango butter and coconut oil for super-soft skin. Now this is the kind of witchcraft we can get behind.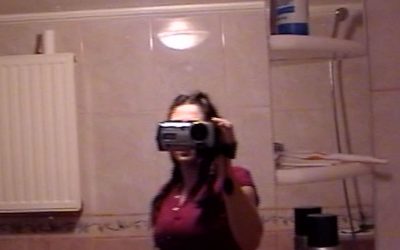 The musician opens up about Syria, spirituality and using anger in a positive way
read more