Their cover of 'Dancing in the Dark' went viral – now the London band is set to shine in their own right
June is a big month for 70s-influenced band Paradisia, with their newly-released debut album Sound of Freedom starting to seep into summer playlists and a headline show promised at Southwark's latest music venue Omeara on the 14th. Enchanting, emotive, and sensual are just three adjectives that might be used to describe the London trio, but the haunting folk sound, peppered with harmonies, that comes out of Sophie-Rose (vocals), Kristy (vocals and keyboard) and Anna (harp – yes, harp) is of the sort you really have to hear for yourself.
After writing and recording their music under the radar in Berlin, the women hit the spotlight when their cover of Bruce Springsteen's 'Dancing In The Dark' rose to #8 in the Hype Machine chart and scooped over 50,000 plays on SoundCloud to date. Now, having already supported Laura Mvula, opened for Carole King at BST Summertime Festival in Hyde Park, and sold out a show at London's Moth Club, summer 2017 is undoubtedly the dreamy trio's time to shine.
We caught up with Paradisia before festival season swept them up to discuss everything from female unity to writing songs in the bath.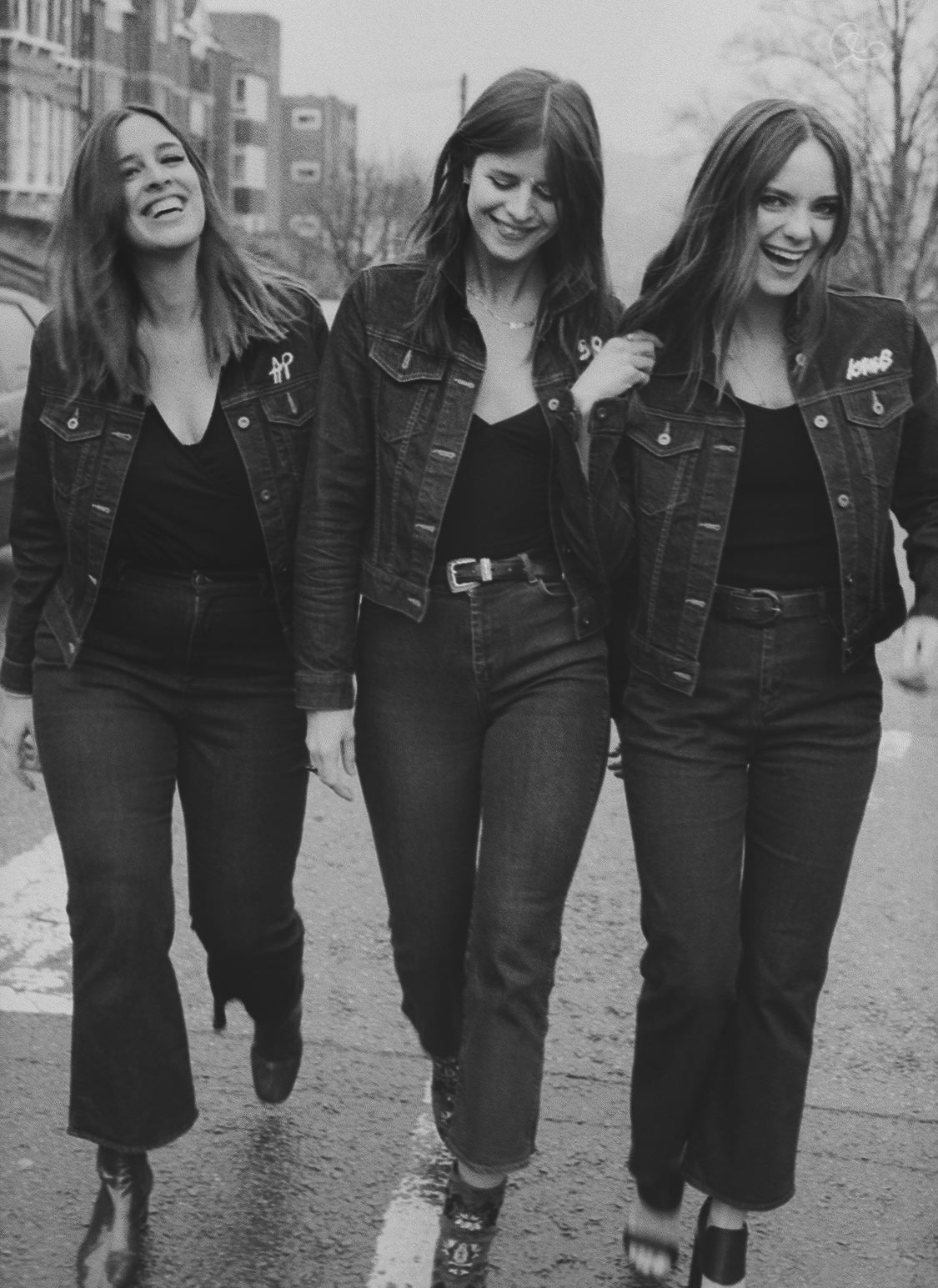 A lot of the songs are stories of love, heartbreak, sex, growing up. We wanted to make a record people could relate to
You must be excited to see Sound of Freedom launch. What were the inspirations behind the album?
Sophie-Rose: Yes, super excited and ready for this record to come out! Sound of Freedom is motivated mostly by the reality of our lives; a lot of the songs are stories of love, heartbreak, sex, growing up. We wanted to make a record people could relate to, and I think as a group we really appreciate classic songwriting, so we've written each song with this in mind while also keeping it instrumentally interesting.
Where does your writing process begin?
Sophie-Rose: We have a group called 'Sunday Club' where every Sunday we individually write lyrics, chord progressions, a title even or a one-line melody, and we send it to each other. Once we've accumulated a bunch of ideas, we'll lock ourselves away and work on them. Then we'll go into the studio and record the songs in our three piece formation and take it from there with a producer or even our session band and work on it together.
Are there any particular times or places that work particularly well for you to write?
Sophie-Rose: In the bath actually, probably due to the natural reverb, that helps! Or somewhere quiet and private, unpressured.
Kristy: Either alone in my little loft room bedroom in my flat, or any place that is focused with my girls!
You're London born, but you have recorded a lot of your music in Berlin. Why?
Kristy: We love Berlin! We're actually signed to a German distribution label called SPV. They have supported us from the start so we made a lot of our album in their amazing studio in Hannover and the rest of it in Berlin. Our producer Mirko Schaffer is also German and based in Berlin so we went there to work with him.
Your sound seems very 70s – is this an era that's particularly influenced you?
Kristy – Oh definitely. I love the style from the 70's. It's my favourite! A flared sleeve and a big heeled boot, you can't go wrong.
Anna: Both musically and style-wise it's an influence for sure, more than any other era.
Your 'Dancing in The Dark' Bruce Springsteen cover was huge. What brought you to covering that?
Kristy: We were actually in Hannover during the album process and our producer Mirko just said: "why don't you guys do a cover? You should do a cover". We brainstormed a few ideas and Anna came up with 'Dancing In The Dark' which we all liked. So we went into the live room, sat down by the piano and just started singing it. It came really naturally and we all thought, yeah this is magic.
If you could do another cover, what would it be?
Anna: We are currently playing a Tame Impala song live, 'Cos I'm A Man' where Kristy swaps keys for guitar.
Sophie-Rose: Harry Styles's 'Sign of the Times' (and I'm not even joking).
The artwork for 'Warpaint' is beautiful. What was the thinking behind it?
Anna: It's about illustrating unity between women- despite what they look like, who they are, what they wear. Here they are faceless and have bared all and yet they look united by this unspoken bond against diversity (the corn field they are facing in the image).
You recently warmed up for Michael Kiwanuka. Is he an influence for you?
Sophie-Rose: It was an unforgettable experience for us, I think just being given the chance to play on the same stage as such skilled musicians and such incredibly profound music night after night was a huge honour. We love his records and saw that he was touring so we reached out to our agent Charly who put us forward and he seemed to like it so that was that!
Anna: I actually tried to go to see him on his previous tour but couldn't get my hands on a ticket. So it was pretty cool when we got the gig, I got to see him play three nights instead and at the royal Albert Hall which was such a special show.
Some of Michael's music is quite politically driven, would you call yourselves a political band too?
Sophie-Rose: Not in the same way. We have our opinions of course and I think being a part of a very male driven industry has meant that we've needed to be louder, pushier and tougher to get by… but that's nothing new.
You must be excited for your headline date at Omeara. How do crowds vary in different cities or countries for you?
Sophie-Rose: SO excited! We've been very lucky, a lot of the shows we've played in Europe have been filled with very polite audiences where they listen, say nothing and then clap. But then again we had a show in Manchester where they cried out and weren't afraid to whoop, and then in Newcastle you could hear a pin drop! It's hard to know what they think but the beauty of Twitter means you find out afterwards!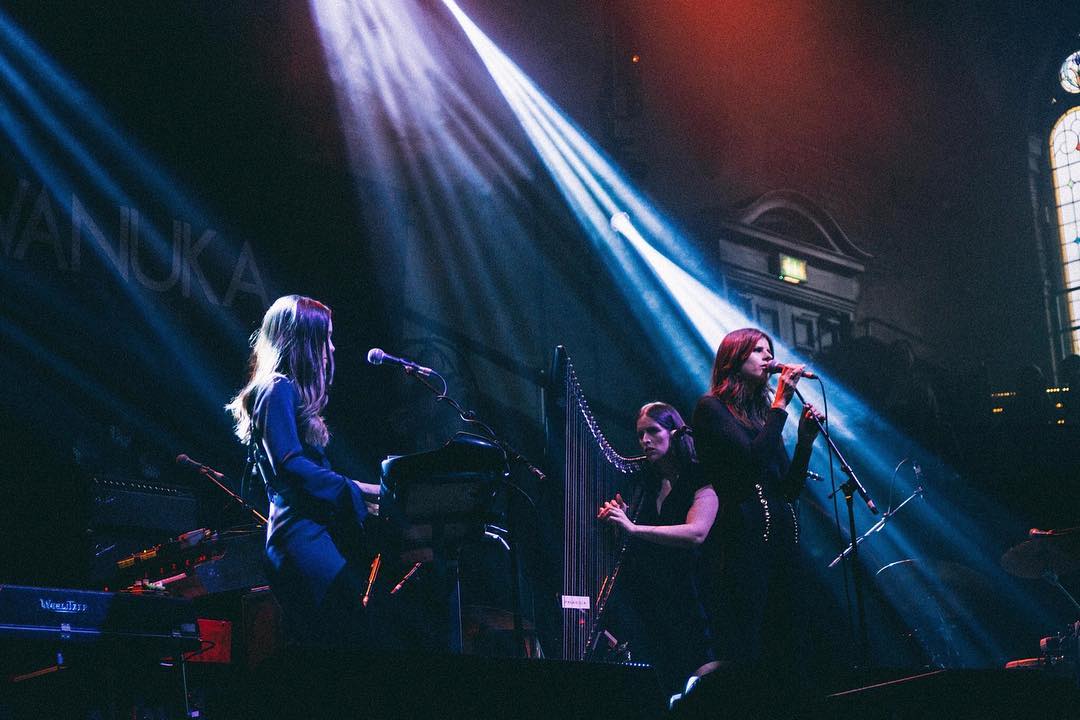 When I first heard your music, I felt there are parallels with yourselves and the American all-girl band Haim. Have they influenced you at all?
Anna: We started making music around the same time they did, so you could say they are an influence, but I guess they are parallels in our music, especially in a song like 'Keep On Preying'. I think it's amazing how well they've done considering they are three girls writing their own songs and playing instruments, it's refreshing to see that happening and I think they've opened the way for more bands like that. I've heard their music in the most unexpected places. They're fun girls – we met them at a party a couple of years ago.
You worked with Matt Twaites from Mystery Jets on a couple of tracks. How was that?
Sophie-Rose: Matt has been a great friend of ours for many years now. Producers tend to be mad geniuses, but I think he's a genius without being mad! With Matt you'll try everything and then rein it in. He's also very much into the same music as us so we really gelled in the vision we had for 'Dreamer' and 'Keep on Preying'.
Anna : He's a really fun guy and great to work with: He has a different approach than producers we've worked with in the past. He let us do our thing by dipping in and out creatively, which was quite refreshing. He established a real dialogue between us and created a really good atmosphere for recording.
What are you most excited about for summer?
Kristy: Playing all the festivals we have lined up! I'm really looking forward to playing Blue Balls in Switzerland, love that place!
Anna:  Our album being released and playing in Norway at PiP festival, we're playing alongside some of our favourite bands. I'm still double taking it when I see Paradisia written next to Solange, Whitney and Father John Misty!
Sophie-Rose: I can't wait to play Isle of Wight Festival on Friday and Saturday, we'll be joined by the Wild Front boys for day two, they're stepping in for one of the shows.
Top 3 festival essentials?
Kristy: Hand sanitizer, loo roll and of course, alcohol.
Sophie-Rose: Baby wipes, baby wipes, baby wipes.
Anna – Spirits, aloe vera, bananas…. Sounds like a great cocktail to me!
Paradisia released their debut album Sound of Freedom on May 26th via PARADISIAN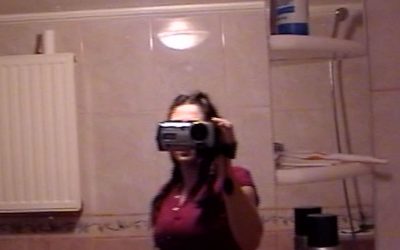 The musician opens up about Syria, spirituality and using anger in a positive way
read more