Update your audio with the latest, greatest sounds
1. Mercury
Bryce Dessner, James McAlister, Nico Muhly, Sufjan Stevens
No-one can break your heart and put it back together as quickly as Sufjan Stevens, usually in around four minutes. Mercury is no exception, a sublime taster from Planetarium, his forthcoming release in collaboration with Dessner, McAlister and Muhly. We could get lost again and again in this spacious and exquisitely textured soundscape. Planetarium is set for release on June 9, visit planetariumalbum.com for further details.
2. Hotel
Kita Alexander
Unashamedly anthemic pop music that wears its heart and its influences on its sleeve. Kita wrote "Hotel" to deal with the death of her sister, and dedicates it to anyone who has lost someone; "It's written as a beacon of hope that one day we will bump into them and see them again down the line in this adventure of life and the next one we call death."
3. Apricot Princess
Rex Orange County
Haslemere teen prodigy Alex O'Connor's might come across as a potty-mouthed Harry Connick Jr, junior, from this lushly orchestrated ode to his BAE, but his talent is destined for greatness. With support from big names in the best places the future is bigly bright for Rex Orange County.
4. Saturnz Barz – Banx & Ranx Remix
Gorillaz (feat. Popcaan)
Gorillaz made a welcome return this year with their fifth studio album, Humanz, featuring Grace Jones, Mavis Staples and De La Soul amongst others. Humanz soundtracked what was then an unlikely dystopian future, where Donald Trump became president of the USA. As if…
Anyway. We are loving Banx & Ranx's dancehall rework of Saturnz Barz.
5. And If We Could, We'd Say
Ephemerals
"Creatives… wireless communication has been invented!" Ephemerals make a strong case for remote working in this summery slice of funky jazz. "Leave the city, be afloat, do your emails in flip-flops on your boat". Sounds like a plan!
6. Nothing Left To Say
Hajk
Oslo-based Hajk conjure up teenage angst a bit too well for my liking in this crisply made slice of funky indie-pop. Logan Fields video is the ultimate "Norwegian prom gone wrong" and escalates very quickly towards the end.
7. Twist Your Arm – Roman Flügel Remix
Ten Fé
Ben Moorhouse and Leo Duncan aka Ten Fé met at a house party in London, and quickly bonded over a shared love of shoegaze and dream pop. German electronic supremo Roman Flügel makes a suitably big deal out of "Twist Your Arm" with dark driving synths, dubbed-out beats and cavernous piano drops.
8. Johny – Moon Boots Remix Sofi Tukker
New York-based indie dance duo SOFI TUKKER (Sophie and Tucker) released the original version of "Johny" on International Women's Day with a
video
of three young ladies being stylishly kick-ass in a basketball park. The Moon Boots remix brings out the gorgeous Gallic
je ne sais quoi
of "Johny" to perfection.
9. Fight or Flight or Dance All Night
Kommode
When I first saw the promo video for Kommode's 'Analog Dance Music' with its close-up handwritten lyrics, wooden houses with immaculate interiors, cosy practice sessions while the snow melts on the windows outside, I was reminded of CBC's merciless Artisanal Firewood pastiche. But… then you listen. This is about musicianship, craft, clarity, sonic definition, analog authenticity. This record is undeniably gorgeous. Does it inspire me to pay $1000 for kindling? No, but the thought crossed my mind to upgrade my hi-fi.
10. Give Me a Reason – Weatherall Meets Jonnie Two Heaters Uptown, Pt. 1
Jagwar Ma
Australian power trio Jagwar Ma are purveyors of the finest psychedelic dance music, and rightly in demand on the festival circuit every summer. The boys have found a match made in festival heaven in this remix from Andrew "The Governor" Weatherall. This irresistible acid bassline is guaranteed to warm the vibe at any gathering.
11. Yere Faga – Mawimbi Remix
Oumou Sangaré
Grammy Award-winning Malian Wassoulou musician Oumou Sangaré has her new track 'Yere Faga' reworked into a club tailored cut by Paris based collective Mawimbi. The result is a beautiful marriage between contemporary electronic music and music from the African continent, underpinned by the distinctive beats of Afrobeat legend Tony Allen. This remix is smooth, subtle, and already one of our tunes of the year.
12. Spoiler
Baloji
Of Congolese origin and based in Belgium, Baloji is a true renaissance man; poet, composer, lyricist, beatmaker, scriptwriter, actor, video artist and stylist! His joyfully eclectic music stands at the crossroads of African music, rap, the French singer-songwriter tradition, soul, funk, jazz and electronic music. Baloji's album "64 bits & Malachite" is out now via Bella Union, and you can catch him at Glastonbury later this month.
13. Bambro Koyo Ganda
Bonobo, Innov Gnawa
PHOENIX office favorite Bonobo collaborates with Moroccan by-way-of New York City band Innov Gnawa on this expansive highlight of their live show. The track effortlessly weaves Moroccan styles into Bonobo's signature house-driven grooves, and Innov Gnawa takes the listener on a mesmerizing journey. Nomadic perfection.
14. Leitmotiv
Dauwd
Dauwd was Born in The USA but raised in deepest Wales, and now resides in Berlin. He just resurfaced from two years in his recording studio with "Leitmotiv", the first single from his debut album "Theory of Colours", released via Ninja Tune imprint Technicolour on June 2nd. Dauwd channels influences as diverse as Terry Riley, Raymond Scott, Krautrock and Detroit house by using vintage synthesizers and meticulous construction. We are liking the results.
15. Out Here Looking
Love Ssega
South London artist Love Ssega brought some interesting references to his self-directed video for Out Here Looking; "Eduardo Paolozzi's Pop Art work & illustrations made all our creative conversations fall into place" he explains. The track itself bounces along with infectious intent, and this is the joyous determined sound of a man on a mission. PHOENIX looks forward to his future releases with great interest.
16. Queer Nation
Hard Ton
Do you need a new fashionista anthem? One with thunderous house beats and a grinding electro bassline filthier then the dark rooms in Berghain? Well, who better to deliver the goods than Hard Ton, the 150kg "XXL disco diva". Queer Nation is a roll call of gay icons and fashionistas from Miss Grace to Lagerfeld via Gaultier, McQueen, "La Vivienne", Helmut Newton, Donatella and more. The list continues, and all are mercilessly lampooned on the video. A (Hard) Ton of fun.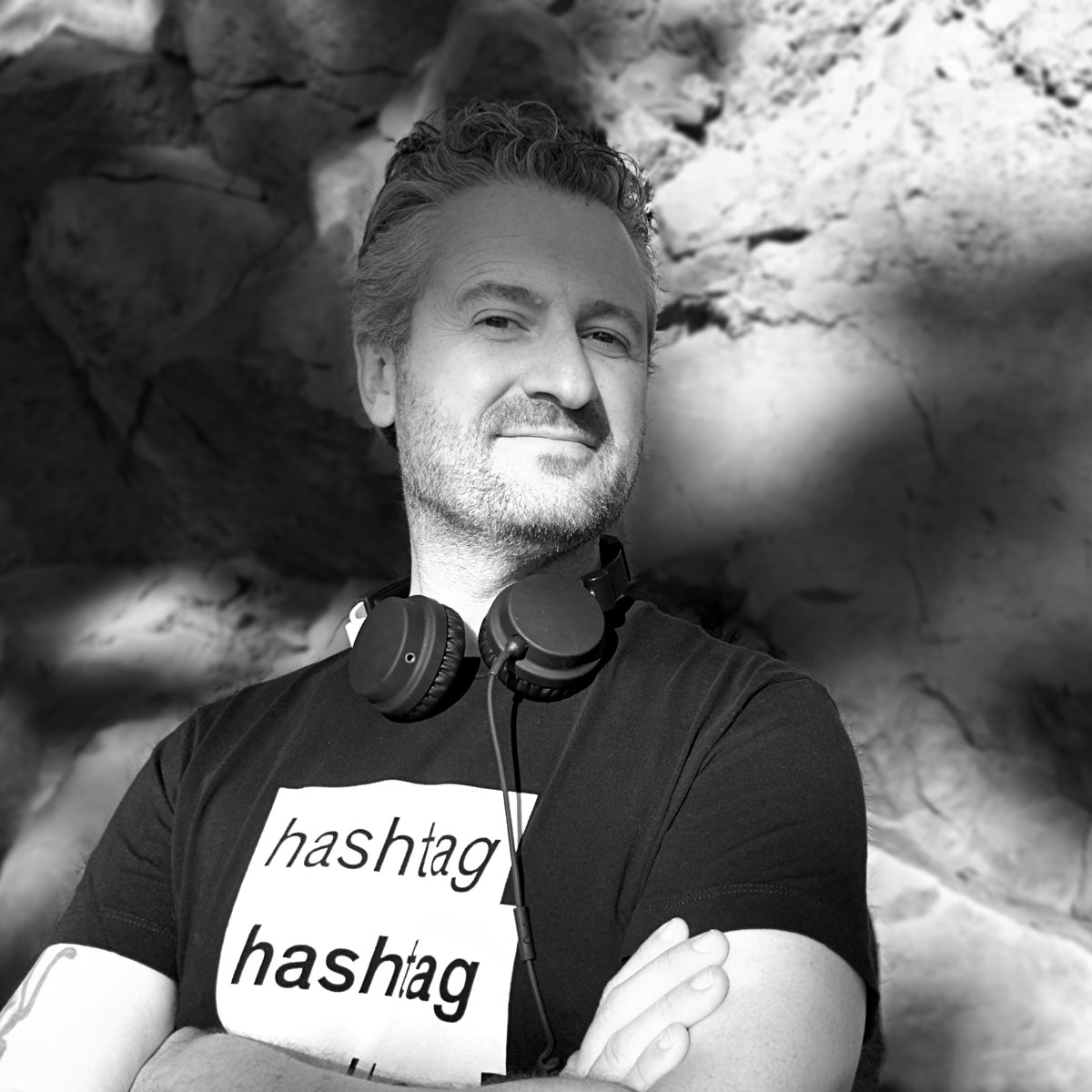 Oisin Lunny
Music Editor
Oisin Lunny has been performing, producing and DJing since the early 90s, first with his band Marxman and then with his solo project Firstborn. Today he is a keynote speaker, composes music for film & TV, DJs globally, and sends out mixtapes to 12,000 friends via his website oisinlunny.com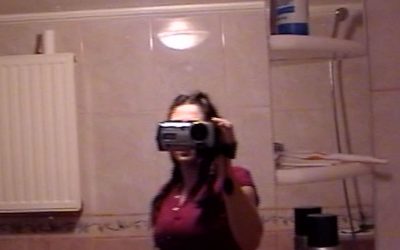 The musician opens up about Syria, spirituality and using anger in a positive way
read more