Pop your aural filter bubble and enjoy our eclectic mix of bright new summer tunes
1. The Innocence Mission
Green Bus
We commence this month's PHOENIX playlist with the heartbreakingly beautiful delights of The Innocence Mission. This Lancaster, Pennsylvania trio, led by Karen Peris' fragile-to-the-point-of-breaking voice, have gathered a suitably besotted fan base which includes Sufjan Stevens and Sam Beam (Iron & Wine), who have both covered Innocence Mission songs. Many fans will be holding their breath in delicate anticipation for the trio's stunning new album Their Sun On The Square, due to be released on 6th July via Bella Union.
2. Scott Matthews
Cinnamon
'Cinnamon' caught me immediately thanks to some melancholy echoes of Sun Kill Moon's nihilistic masterpiece 'Ocean Breathes Salty', but Scott Matthews' world is one filled with life, sensuality and bittersweet poetry: "The warmth and the cold lingers with the scent of cinnamon, on my clothes. Our bodies radiate to the bone. To hold you near as December retaliates. Your breath in the sun cools like the rain breezed in and cleansed everyone, our bodies free and overcome." This is stunning songwriting, evocative and raw, and getting better with every listen. It is easy to see why Scott picked up an Ivor Novello award for his finely-honed craft.
3. STEELE
Temporary Love
You may have noticed that the PHOENIX music department has a perfectly healthy obsession with all things Scandinavian. Well, who can blame us, when the territory produces such intriguing new artists as Sweden's STEELE?  'Temporary Love' is a classy emotional opus with cinematic harmonies intertwined around a vast musical soundscape. STEELE explains the lyrics: "I was on a train from Berlin to Amsterdam and was struck by the fact that I was in between places, not in my own country and not going home. This feeling inspired the name of my second EP Hiraeth – which means a longing for a home you can't return to, or one that was never yours, not necessarily a house, but a homely feeling such as love."
4 . Kasbo
Bara Du
Swedish producer (oops, how did *that* happen) Kasbo collaborates with the awesome Frida Sundemo (again, Swedish) to deliver a distinctive slab of finely engineered sonic innovation in an alt.pop wrapper. Kasbo's album Places We Don't Know ranges from minimalism to endorphin-flooding melodies to buoyant house beats that can make you move and cry at the same time. Did we mention our obsession with Swedish music already?
5. Sampa The Great feat. Nicole Gumbe
Black Girl Magik
It is hard to believe that "Black Girl Magik", released this April, is Sampa The Great's first music video. And what a video it is, a reflection on the contribution and strength of black women, and a stylish celebration of black womanhood, with Sampa's flow set against a loosely-built, pared-back beat, steady drums and gently-played melodies. Speaking to Okayplayer, Sampa explained "This song was written for my younger sister Mwanje (who features in the video). I often wondered what Mwanje saw when she looked back at herself in the mirror. We're surrounded by beauty standards that we cannot fulfil as they're not made with us in mind. In this video I wanted to depict something beautiful, strong, and royal – all that she embodies."
6. Mamas Gun
You Make My Life a Better Place
In the mists of time (the 80's) I developed a soft spot for what is broadly called Yacht Rock these days, breezy summer soul sounds effortlessly played by incredible musicians in the best studios. The sweet harmonies of London quintet Mamas Gun don't sound a million miles away from the halcyon days of the Average White Band or Seals & Croft. 'You Make My Life a Better Place' is guileless and utterly charming with it, and could be your new go-to track for happy life occasions such as weddings, birthdays and christenings. At the very least I hope to see it used as the soundbed for a goofy "buddy" montage with Ben Stiller and Will Ferrell in the next Zoolander sequel.
7. SoLBLoMMa
Charles de Gaulle
My old friend Neil Mason is a man who knows about music, he founded and edits the excellent Electronic Sound Magazine and has written for NME, Melody Maker and many others. When Neil raves about a new act, I always pay attention and am always rewarded. SoLBLoMMa (Swedish, by total coincidence) is a case in point. Like an immortal Instagram Pippi Långstrump, SoLBLoMMa has been sitting alone in Charles de Gaulle for a hundred years, just waiting for you to join her for coffee and fika, and she is so terribly lonely. 'Charles de Gaulle' is surreal and dream-like, but poignant and heartfelt at the same time. A four-minute masterpiece from an alternative universe.
8. Confidence Man
Out The Window
(Morpheus from The Matrix voice) "What if I told you… that all of the feels from the second Summer of Love… had been distilled down to one shiny pill… and coated with the very best bits of Screamadelica. Would you take the pill?" 'Out The Window' is such a pill, and PHOENIX would. We tipped the antipodean duo way back in October of last year, and we have been digging their debut album Confident Music for Confident People. If there is not a variety of illicit rave pill which has been renamed a 'Confidence Man' in tribute, there is no justice in the world.
9. Band of Gold
Well Who Am I
Sticking with dynamic duos, Band Of Gold are a Norwegian (how did that happen) pair consisting of songwriter Nina Mortvedt and musician and producer Nikolai Eilertsen, who has played with PHOENIX faves Todd Terje and Susanne Sundfør. 'Well Who Am I' is a stripped-down tale of obsession. "I like the way you comb your hair" coos Nina against a minimal backdrop, the taut arrangements matching her laser focus. The tension builds until the obsession reaches a climax and both Nina and Nikolai splurge all over the track. Twitchy genius –  you have to hear it.
10. Noga Erez
Off the Radar
Tel Aviv's Noga set our ears on fire with her minimal club banger 'Dance While You Shoot' back in 2016, the video set in abandoned brutalist concrete buildings perfectly matching her punchy industrial sound. With 'Off the Radar', the title track of her debut album, Noga is equally idiosyncratic in concept, and uncompromising in her production. She is unafraid to deal with the big issues: mass surveillance, sexual assault, and in this case social media manipulation. A stunning debut.
11. THE INTERNET
Roll (Burbank Funk)
The mysterious art of search engine optimisation (SEO) decrees that having a distinctive brand name is an advantage – so I was curious to see what happens when you searched the internet for a band called the internet. Surprisingly enough, the internet (this band) pops up before the internet (the actual internet) on the internet. Maybe the internet (the actual internet) likes the internet (this band). Maybe I need to get out more. Anyway, 'Roll (Burbank Funk)' is a sensational slice of party funk with echoes of the masters: Earth Wind & Fire, Slave and Skyy. The internet has good taste.
12. Wiley feat. Shakka
Certified
Sticking with the disco-inspired bassline driven party tunes, the Godfather of Grime enlists multi-MOBO Award winner Shakka to add some smooth soulful vocals to this homage to his bae. Shakka has impeccable form in this area, having worked with the man who should certifiably be the next James Bond, Idris Elba.
13. Chrome Sparks feat. Angelica Bess
What's It Gonna Take
Counter Records, an imprint of the legendary UK record label Ninja Tune, are onto something special. They have a knack for signing artists who bridge the gap between electronic experimentation and more accessible electro-pop production with sophisticated songwriting. Brooklyn-based Chrome Sparks (aka Jeremy Malvin) sums up the Counter Records sound perfectly with 'What's It Gonna Take', a superbly crafted pop record featuring elements of hip-hop and electro club music. Vocalist Angelica Bess adds a silky, magnetic shine to the track which already fizzes with vitality.
14. Charlotte Gainsbourgh
Les Oxalis (Alan Braxe Remix)
More seasoned clubbers amongst you will recognise the name Alan Braxe from 'Intro', the genre-defining, dancefloor ruling collaboration with Fred Falke from back in the day. More recently PHOENIX declared an undying musical crush on Charlotte Gainsbourgh in our French music special, so the concept of French Touch maestro Alan remixing a track from one of the best albums of 2017 is indeed a mouthwatering one. It is everything we hoped for, and more. Alan shows unrivalled class in this remix, which would not have sounded out of place at the Parisian home of disco debauchery Le Palace. Magnifique!
15. Perel
Die Dimension
Annegret Fiedler moved from France to the East German city of Halle to study and was quickly soaking up the city's rich alternative music scene and abandoned warehouse parties. A move to Berlin (and the city's club landscape) inspired her to start recording solo productions under the moniker Perel, and she was snapped up by DFA Records, one of the coolest record labels on the planet. Annegret is a one-woman army, writing, producing and performing her releases, and DJing in seminal venues such as Berghain / Panorama Bar, De School, Sub Club and Robert Johnson. She explains 'Die Dimension' "[the track] paraphrases an escape from physical and psychological limits, as well as linear and one-dimensional models." Enigmatic AF.
16. Róisín Murphy
Innocence
"Siri: make all my musical dreams come true." Róisín Murphy is happy to oblige in a series of collaborations with club maverick Maurice Fulton, stretching across four 12″ vinyl releases. 'Innocence', the b-side of the first release 'Dreams Come True', showcases just how flawlessly Maurice's trademark warped funk underpins Róisín's slinky lyrical manoeuvres. The endorphin-stimulating collection is custom made for the discerning dancefloor, and Róisín sounds stronger and more expressive than ever. A match made in musical heaven, thank you Siri.
17. DJ Kose
Pick Up
Speaking of matches made in musical heaven (well, that was a seamless segue, ahem…) Róisín Murphy collaborator DJ Koze recently enthused about her 'Irish Sorrow' with Gilles Peterson, at least I think it was enthusing: "Working on a song together with Roísín is even better than not working at all," says Koze. But let's not go there, not now, 'Pick Up' is too important. This funky dancefloor opus samples Gladys Knight & the Pips's 'Neither One of Us (Wants to Be the First to Say Goodbye)' and turns it into a goodbye you never want to end. Which is the perfect end to this month's playlist. And that would be all the irony, right there. See you in July!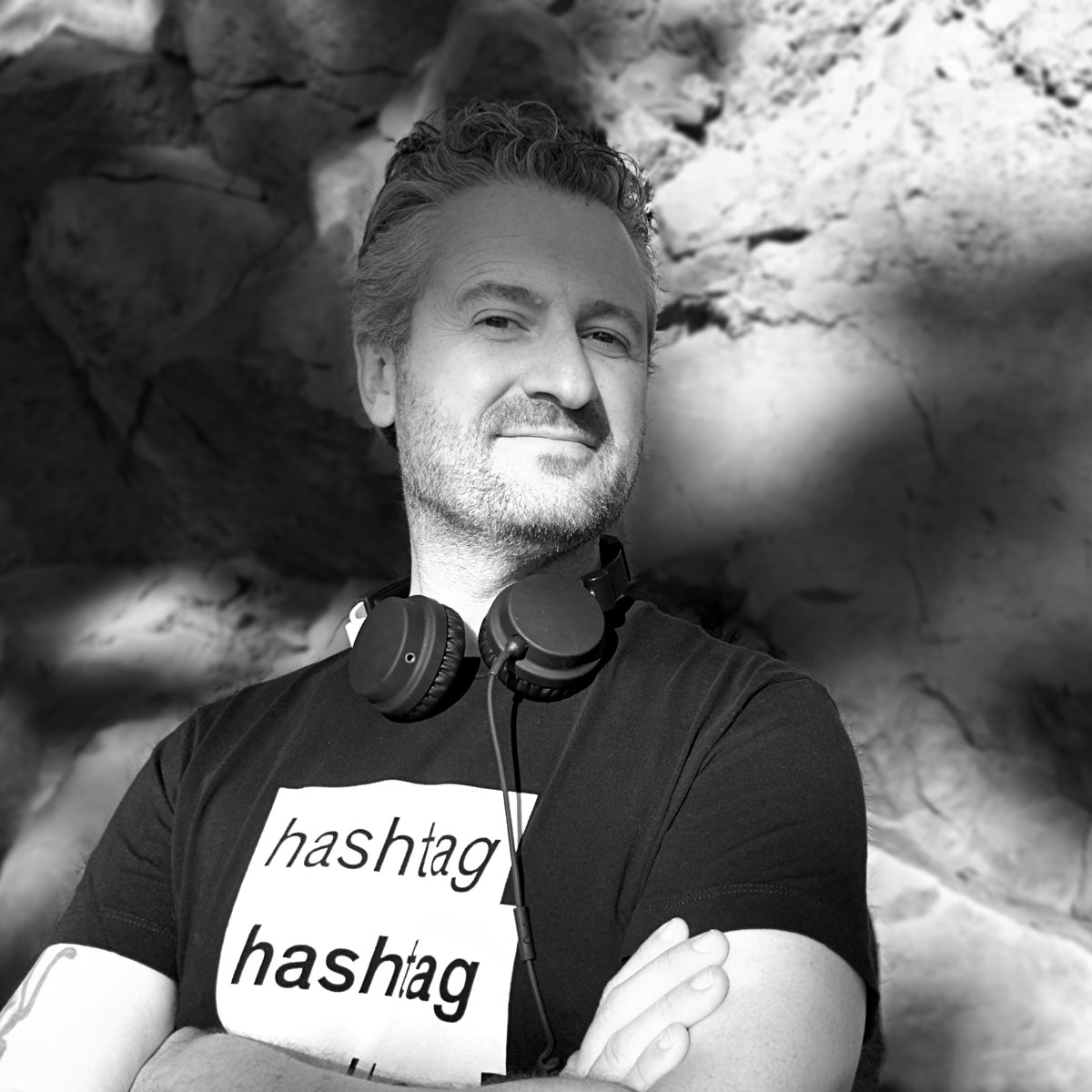 Oisin Lunny
Music Editor
Oisin Lunny has been performing, producing and DJing since the early 90s, first with his band Marxman and then with his solo project Firstborn. Today he is a keynote speaker, composes music for film & TV, DJs globally, and sends out mixtapes to 12,000 friends via his website oisinlunny.com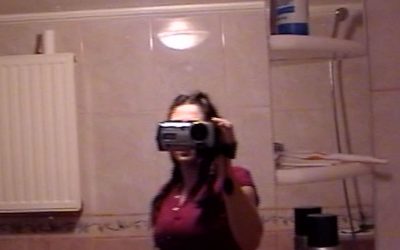 The musician opens up about Syria, spirituality and using anger in a positive way
read more