Harare-born London musician Rationale loves Obama, plays badminton and can break your heart with his baritone
This person has discovered beauty in their voice." Quite the accolade, especially when it's Pharrell Williams talking, but then Rationale – otherwise known as the Harare-born London musician Tinashe Fazakerley – is gathering high-profile fans faster than a rolling stone with his combination of feelgood genre-crossing tunes and soulful real-life lyrics.
A phenomenal performance on Later… With Jools Holland, a series of sold-out London shows and festival slots, plus the backing of industry power players such as Williams, Elton John and Annie Mac, made 2016 a huge year for the thirty-two year old. And the release of his new EP 'Vessels' this February, a Spotify account with 23 million streams and an imminent tour suggests that this year will prove quite the showcase for that beautiful baritone.
We caught him between gigs to find out what makes him tick, from Obama to Steven Pinker to, er, badminton.
What exciting things do you have lined up for this year? Lots of exciting things planned for next year.
Im touring with Bastille on their Wild Wild World tour for the second time time, heading out my own headline tours and releasing my debut album. Exciting times.
Highlight of your career so far?
It's between playing at the O2 Arena and playing on Jools Holland.
And the worst moment?
And can't really think of any. I wake up and get to make music everyday. It can't get any better than that surely?
What's your earliest musical memory?
Dancing in my underwear to Michael Jackson in my living room aged four.
As a Zimbabwean-born Brit, how do you feel about Brexit?
Pretty torrid to be honest. I don't think leaving is going to have a positive outcome.
The whole voting process exposed a pretty hateful side of Britain that took me by surprise.
How do Zimbabwean and British cultures collide inside you?
They don't collide really. They just marry….
Is your music influenced by that collision?
The marriage of cultures doesn't really influence my music now. It did some years ago but I think I'm exploring an entirely unknown territory in my music making.
Who is the most underrated musician around at the moment?
Childish Gambino. I think he's a genius and deserves more credit.
And the most overrated? (go on…)
Haha….. I'm gonna say Honey G.
Favourite London hangouts?
The Tate museum. Love that place.
Are you interested in fashion?
I love clothes but I wouldn't say I'm into the fashion world.
So what's a signature Rationale look?
Long trench coat, Doc Martins and a polo.
What keeps you happy?
Making music every day.
What keeps you healthy?
Badminton. Yes, I just said that.
Who do you admire?
Ex-President Obama. What a man.
Are you religious?
No, more spiritual.
Social media: love or hate?
I love social media when it's used to inspire and motivate.
What are you reading?
How The Mind Works by Steven Pinker.
Guilty pleasure?
Watching over the top old school romantic black and white movies.
What would you like to be better at?
Swimming. I love the water but I swim like a cat.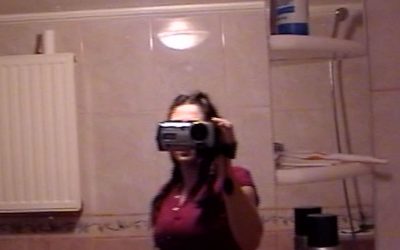 The musician opens up about Syria, spirituality and using anger in a positive way
read more