We're giving away 3 pairs of tickets to her album launch show at Dalston's The Victoria, May 17th
Gothic Tropic is sure to be surfing a furious wave of hype this summer – take the bittersweet textures of their debut album 'Fast or Feast' for a single spin and you'll expect no less. Fronted by the euphoric warmth of 26-year-old Los Angelino Cecilia Della Peruti, her fuzzed up, shimmering collection of pop songs take shape through demanding, tropical melodies that promise to get your tush moving.
Followers of Della Purita's musical endeavours will instantly notice a sonic crispness in place of her former gritty fuzz-bucketing. Intentional, she clarifies. 'In my opinion, I'd never made a proper record. I wanted to make a proper sounding record that sounded more polished and focused.'
The resulting ten tracks are a sunshine state soundtrack that slip eloquently between '77 lawlessness and commercial glaze, all the while subverting love song-tropes via glaring honesty. Lyrics like 'We're fading into friends, I thought I would try / I keep you in mind and control the tide/ you took me on a ride, makes me realise' waste no time peddling heartbreak ballads – Della Purita's songwriting isn't honey-slathered, is best shouted and comes charging from life experiences. 'One song in particular, 'Cry Like a Man', that all just flooded out at rehearsal. It all just kind of fell out. What it is now is exactly what it was in that rehearsal. Sometimes I have to think a little harder and combine things, patch together experiences.'
The full interview can be found in our Spring / Summer 17 'Play' Issue, on UK newsstands and available to buy online now.
In the meantime, wrap yourself up 'Your Soul', the newest track off her debut album, Fast and Feast, available May 19th. This is gritty sunshine pop at its finest.
Simply RT to win tix to @GothTropNonStop Wed 17th at @VICTORIADALSTON, we've got 3 pairs of tickets to give away! With support from DAKOTA and Thyla. Closing date 5pm, May 16th. Winners will be contacted shortly after the closing date by a member of the PHOENIX team.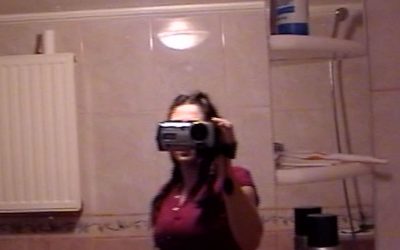 The musician opens up about Syria, spirituality and using anger in a positive way
read more