Erykah Badu, A Tribe Called Quest and Earth Wind & Fire? Yes. Please.
Words Lara Collis and Mary-Jane Wiltsher
From the public's love affair with Black Panther back in April to the runaway success of designers like Yinka Ilori, who reimagines Nigerian heritage textiles in fresh and vibrant ways, Afrofuturism is experiencing a renaissance. Here to bring the cultural aesthetic – whose roots lie in African-American art, music and technology – into your musical repertoire is Alxndr London.
Last month, the enigmatic neo-soul artist dropped his new EP '2023' – a summer-ready concoction of electronic, soul and RnB soundscapes that's deliciously hard to define – on Gaika's new imprint The Spectacular Empire. Drawing inspiration from a diverse audio moodboard of London's garage scene, UK funky and electronic soul, the conceptual project explores themes of spirituality, fantasy, sci-fi and afrocentric motifs.
In this specially curated playlist, Alxndr London takes the listener from Egypt to Africa to the streets of America, looking to black artists who have "constructed alternate universes through fantasy and science fiction". Upbeat, soulful and unique, these jams will see you through the scorching days of high summer. Sit back and listen to Earth, Wind & Fire, Gil Scott-Heron (the artist behind the Black Panther trailer soundtrack) and the queen of neo-soul herself, Erykah Badu.
1. A Tribe Called Quest
Can I Kick It?
Hip-hop looked a little different when these lot came through. Their emphasis on positive, conscious, woke lyrics, the Afrocentric fashion and them oh-so-jazzy beats made these young lads the prophets a generation needed. 
2. Erykah Badu
Bag Lady
I love that Erykah is still here, relatable and current as ever. I must admit, I do miss her colourful head wraps and the whole feel of the neo-soul era. Google 'Soulquarian' to get acquainted with the flyest soul collective ever known to man!
3. Drexciya
You Don't Know
The faceless electronic group from Detroit share their name with an underwater civilisation, inhabited by the unborn children of African women (thrown off slave ships). Their children learnt how to breathe underwater in their mothers wombs. I love it.
4 . Earth, Wind & Fire
Fantasy
I have this vivid memory of a pyramid and ancient Egyptian imagery etched into my brain because of the iconic album art for All 'n All. EWF invited us to join them on their mothership, in search of a place where all our heart's desires come to life.
5. FKA twigs
Two Weeks
When I saw the Two Weeks video, I knew Sister Twigs was about this future-Afro life. Sitting on her throne like a deity from days of old, with her little mini me's mystically waltzing all around her. All the imagination.
6. Flying Lotus
Never Catch Me (feat. Kendrick Lamar)
I think FlyLo pushes and experiments with electronic, hip-hop, jazz and so much more, to extremes seldom explored. There's a transparent freedom he translates every time I listen to his music.
7. Janelle Monáe
Violet Stars Happy Hunting! 
Miss Monáe has had me losing my mind since I discovered her on MySpace in 2006. I was blown away. She looked strangely familiar, yet she was so unique. I think she brought out a lot of the Alexander you see before you.
8. Outkast
Prototype
A perfect balance of sonic innovation, Big Boi's love of the streets and women, and Andre 3000's out of this world dress sense and eclectic expression. Speaking as a Black man, I am glad that they helped expand the idea of Black identity.
9. Parliament-Funkadelic
Flash Light
George Clinton's inter-dimensional funk/blues/rock group(s) Parliament and Funkadelic had the funk and that gave people hope through their costumes, symbolic lyrics, epic live shows and the Mothership (a spaceship/flying saucer included in performances).
10. Sun Ra
Space is The Place
Like many Black artists of his time, Sun Ra looked to Africa for understanding of self and identity. He believed that he was from Saturn, and that he had been chosen by beings (not from Earth) to minister to black people.
11. Gil Scott Heron
The Revolution Will Not Be Televised
His song "Whitey on the Moon" left me pondering the ironic juxtaposition of humans visiting the moon, yet being unable to fix earth's problems. I guess sci-fi is the canvas on which the imaginings of alternate culture, politics and society are painted. Let's paint away.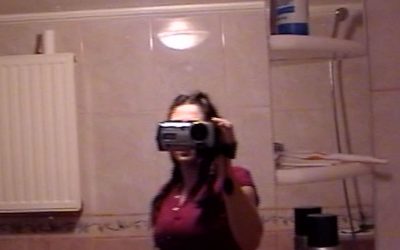 The musician opens up about Syria, spirituality and using anger in a positive way
read more