Why all the cool beauty kids are talking about LEDs
Light therapy entered the world of skin care via a somewhat accidental route. The idea originally came from a Nasa experiment involving the use of LEDs as a light source for plant growth. After finding the lights successful for creating photosynthesis, scientists wanted to see if it could benefit astronauts' health – which is when they discovered that it did indeed promote tissue repair and maintain the growth of healthy cells. And so the beauty industry sat up.
There are multiple types of light therapy now available, depending on your desired results. Some are designed to improve skin complaints and imperfections, but others even aim to help improve our moods as the dark winter months linger into the year.
As a skin treatment, light therapy is non-invasive. It produces a low level of non-thermal light energy, which helps speed up the stimulation of cells to produce proteins and lipids which are essential for building and repairing the skin. The LEDs (short for light emitting diodes) have multiple colours of light emitted via tiny LED bulbs, which will reach different depths of the skin according to the colour of light. Depending on what issues needs fixing, there are two main colours of light your therapist will recommend.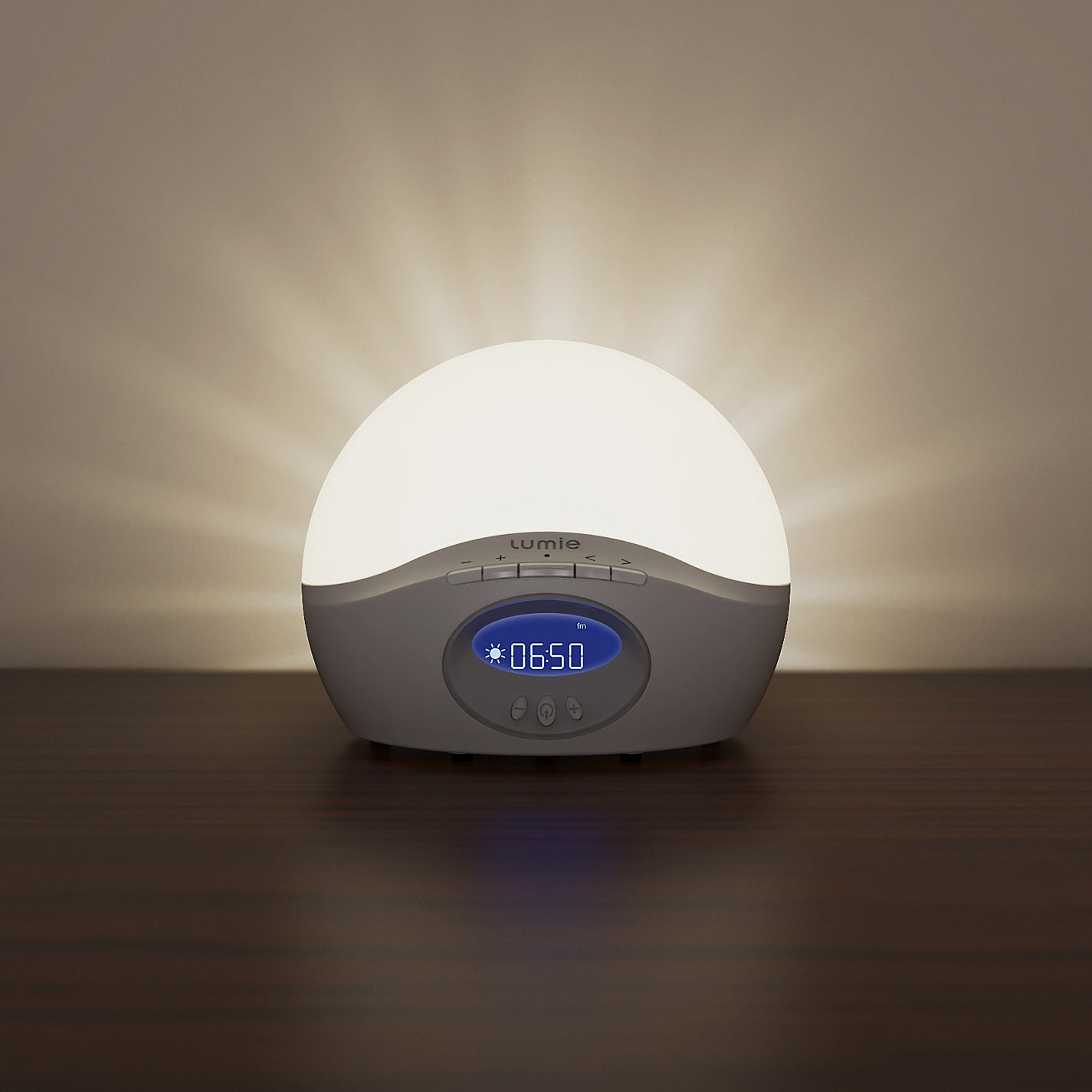 Bodyclock Active 250, LUMIE, £99.95
Did you struggle with the dark mornings this winter? This market-leading LED alarm will not only revolutionise your life in the colder months, but helps regulate your sleep/wake cycle in the summer too with a gradual sunrise. After all, who wants to wake at 4am in June.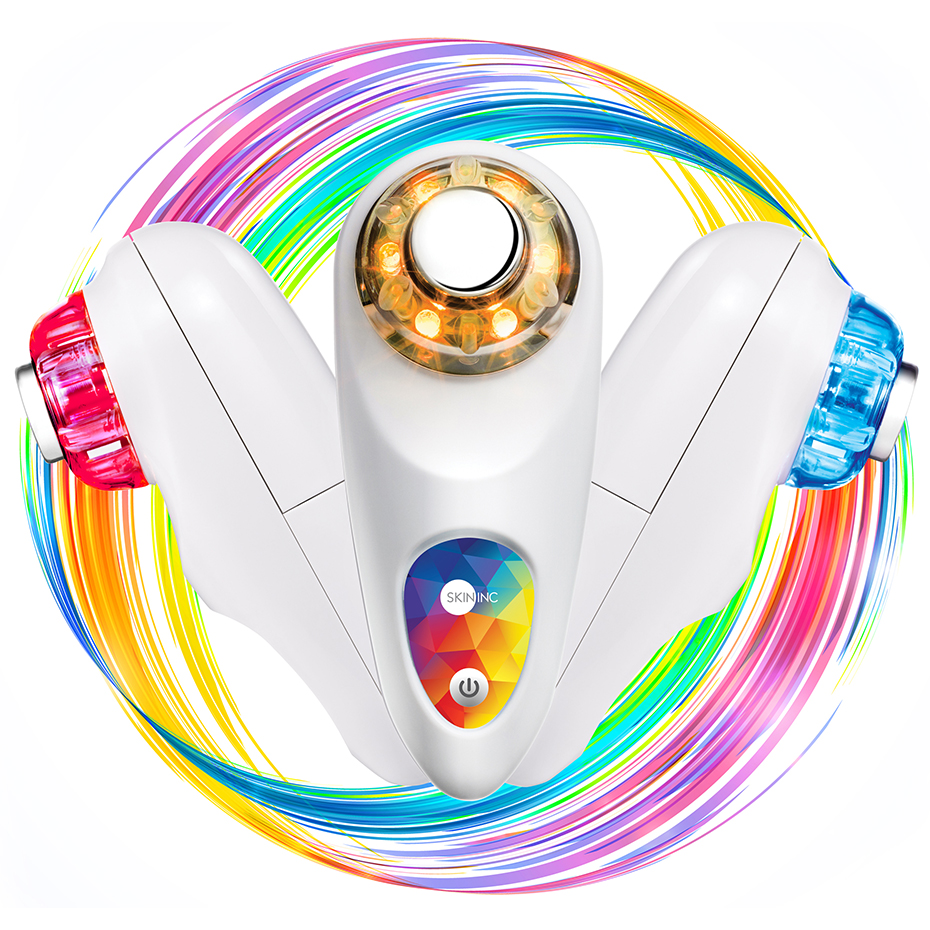 Optimizer Voyage Tri-light, SKIN INC, £289
This all-in-one device is ideal for every kind of skin issue. With the ability to swift between red, blue and amber light the Optimizer Voyage Tri-light can treat both signs of pigmentation, ageing and acne as well as boost your body's water retention and protect sensitive skin.
The first is red light -one of the most powerful colours to increase blood circulation and cellular rejuvenation, penetrating at a depth of 8-10mm. It is predominately used to treat anti-ageing, due to its stimulation of collagen and elastin production, resulting in a plumping effect and an immediate glow on the skin, as well as reducing the appearance of fine lines.
Second is blue light, which penetrates the skin superficially at a depth of 0.5mm, helping to kill bacteria, the common cause of acne. Blue light also encourages the skin to speed up the elimination of new breakouts, as well as regulating oil production to prevent active acne from forming. Blue light therapy is also very beneficial for those with sensitive skin, as it helps minimise redness and irritation. Both lights also benefit the skin by improving tone, texture and pore size – whilst boosting your feel-good factor to boot.
Nature Bright Sun Frame, NATURE BRIGHT, $799.99
Light therapy doesn't have to be a boring clinical affair you sit through for 30 minutes a day. In the revelation of art and nature's benefits to your health Nature Bright has created so-called Sun Frames which allows you to personalise your light. The Sun Frame is big enough to treat an entire office and automatically adjusts to the time of day.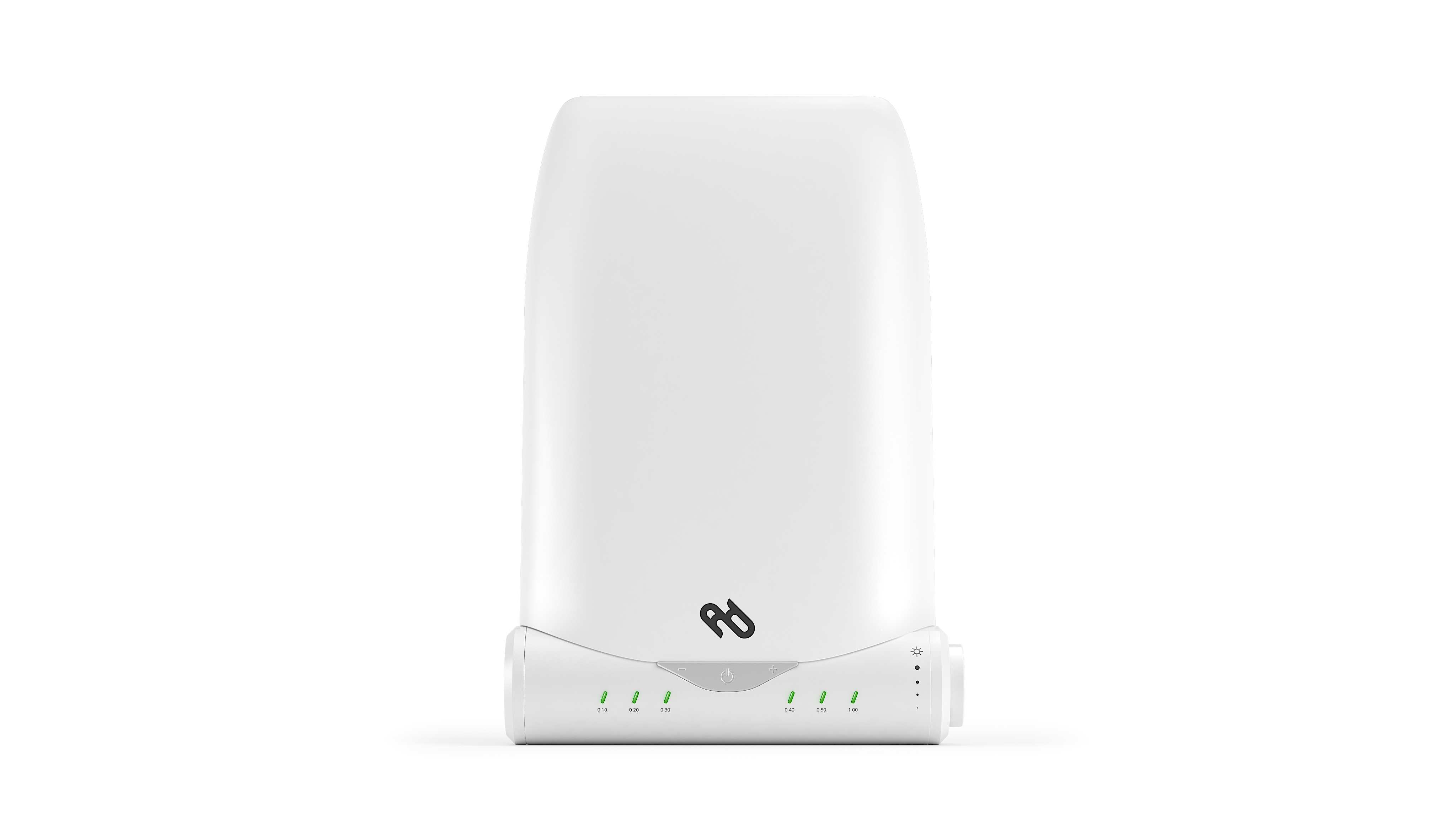 Aura Daylight lamp doesn't only want to cure your seasonal blues but enhance your general wellbeing. As a perk the device is easily adapted to your needs and can be used by everyone from pregnant women to night shift workers as well as people with jet-lag or low energy levels.
As light therapy is non-invasive, it's ideal to use alongside other skin treatments, such as skin peels or IPL to help reduce and minimise redness, and microneedling, which helps to stimulate cellular renewal.
But light therapy is also increasingly being used to tackle depression and enhance general wellbeing. Many of us struggle to get out of bed in the mornings, especially when there's not much natural light. Chronic sufferers of Seasonal Affective Disorder (SAD) often lack melatonin, a sleep-related hormone which increases its production levels in the dark. If there's a lack of light entering our eyes, our bodies struggle to regulate the hormone – which then affects our sleeping patterns and stops us from feeling energised when we wake.
IL 50 Infrared Lamp, BEURER, £66
Infrared lamps might not directly help on your mood but the soothing warmth provided by the lamp reduces muscle ache and tension which will presumably help brighten your mood.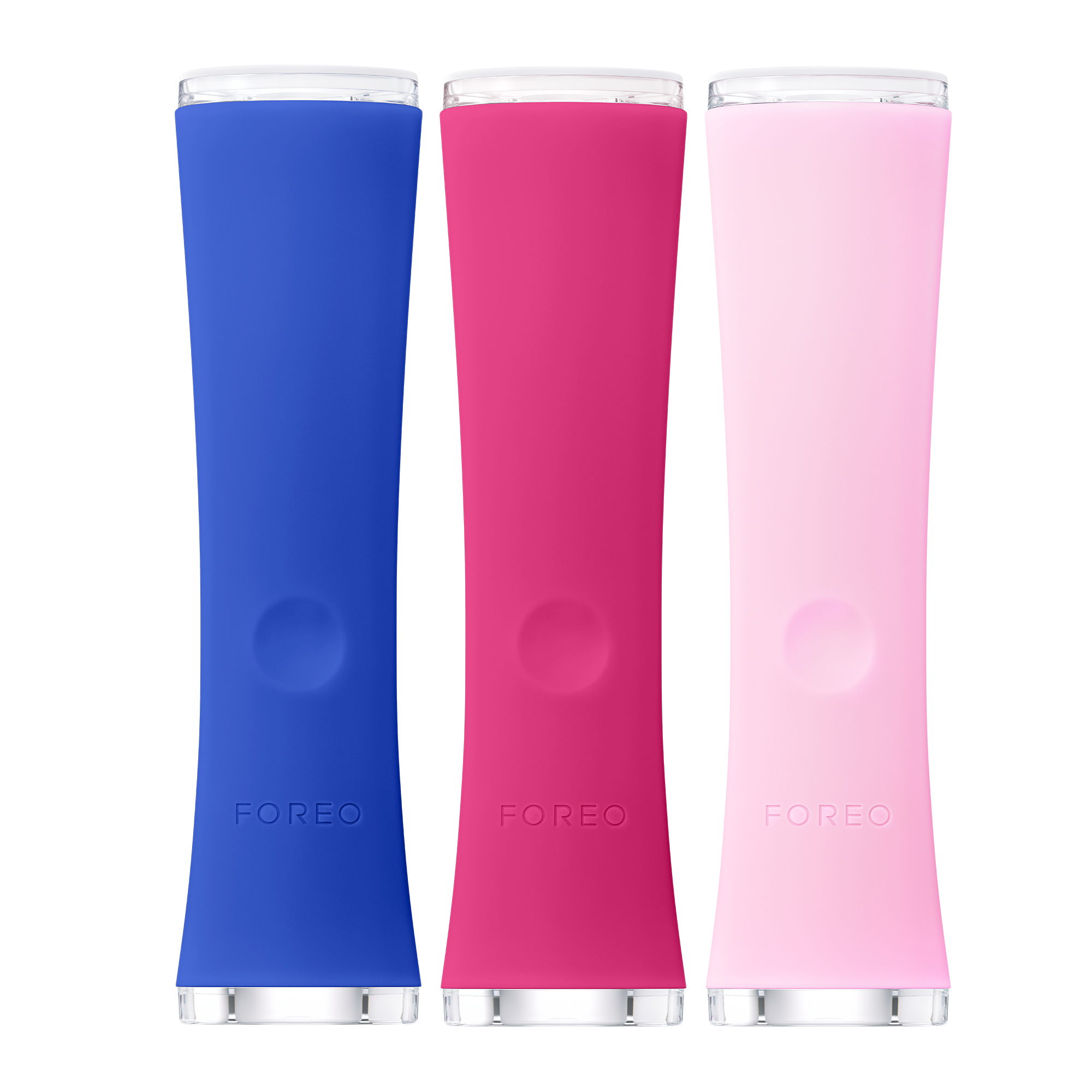 Although there is nothing fancy about acne, this device might make it a little more fun. The ESPADA light comes with a waterproof enjoyable exterior and produces blue LED light to kill the bacterias on your skin causing blemishes.
Joovv red light therapy is the first of its kind. A full body light therapy device for home-treatment, built to hang on a wall while treating skin conditions such as eczema, stretchmarks and even hair loss.
That's where light therapy comes in, and one product using LED technology is the Lumie Light. The device gradually turns on and gets brighter towards the last 30 minutes of your sleep. This stimulates the production of the hormone called serotonin, which helps the brain in alerting the body to get up, while suppressing those that make us want to roll over and hit the snooze button. Lightboxes can be placed in rooms to help improve our general moods throughout the day and making the count down to the summer months less gloomy.  In some rare cases of SAD condition, doctors can prescribe similar bright light treatments, too.  
From space to skincare to sleep, we're only just discovering what a powerful wellbeing tool light can be. We all want to 'glow', inside and out – so why not take the literal approach?
Eden Skin Clinic provides Complimentary consultations for LED Light therapy. Single therapy session £50, as an add on treatment £30.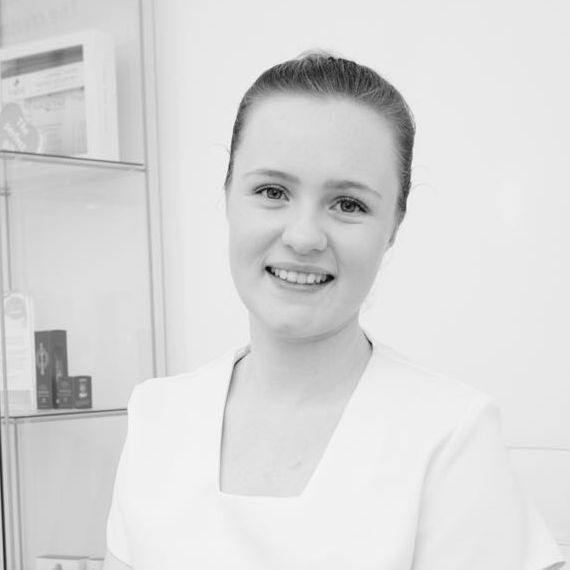 ADELE COLES
Clinical Supervisor, Eden Skin Clinic
Adele has worked in the industry for 5yrs, for the last 3yrs focusing on aesthetic treatments. She is passionate about achieving skin goals for clients, with results that speak for themselves. She enjoys combining micro needling treatments for visibly glowing skin.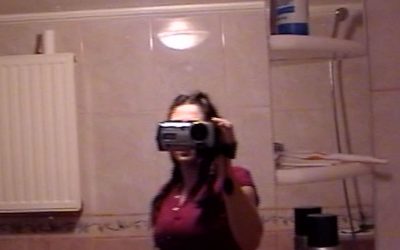 The musician opens up about Syria, spirituality and using anger in a positive way
read more