Beautification – without the PR waffle
Oribe Featherbalm Weightless Styler
We all love the silky feel of a fresh blow-dry, but there's no denying that the blasting heat from the dryer can do our hair more harm than good. Applying Oribe's new Featherbalm Weightless Styler to damp tresses before styling makes all the difference; using acai extract, hydrolysed pea protein and passion fruit seed oil, this 100% vegan product provides your hair with all the protection it needs. The natural ingredients restore elasticity, increase shine, and are completely free from parabens. Providing lasting hold without that sticky, weighed-down feel, this product is also suitable for those with finer hair.
NARS Velvet Matte Foundation Stick
When it comes to application on the go, NARS has come up trumps with its new Velvet Matte Foundation Stick. The easy-to-use foundation comes in 30 natural, nuanced shades and glides on oh-so-smoothly, giving brilliant coverage without caking or streaking. Layer up light strokes and blend for a more 'done' look, or go natural and use sparingly on those crucial areas. A time-saving tool for the woman who rolls her eyes at the notion of spending an hour contouring in front of the mirror each morning. 
Sephora overnight hair mask
When was the last time you gave your hair a real deep condition, as opposed to impatiently rinsing off that dollop of Herbal Essences before pelting out the door? Put a night of self-care in the diary, toss aside the face packs and slather Sephora's new overnight hair treatment all over your (dry) hair. When you're done, pop on the cap provided and flop into bed. All that's left to do is wash it out in the morning, and voila, your rejuvenated barnet awaits. Choose from four gorgeously-scented formulas to meet your needs: Acai for colour protection, Coconut for intense nourishment, Shea Butter for invigoration and Rose for anti-frizz. With so little effort required there's no excuse not to give these a go.
Victoria Beckham X Estée Lauder
After the success of their last collaboration, Victoria Beckham and Estée Lauder have teamed up for a second time to gift you with this elegant collection of products that will see you through to spring. The range caters to your every make-up need, from the classic Matte Lipsticks to the multi-use Aura Gloss for eyes, lips and cheeks, but this season, the dramatic smoky eye is VB's focus. We love the Eye Ink Mascara in Blackest – wonderful for an intensely dark lash look and formulated with smudge-resistant fibres that promise 15-hour wear – and the four-colour Eye Palette containing Blanc, a white shimmer, Noir, a black matte, Gris, a subtle grey shade and Bordeaux, a shimmering deep burgundy. There's even a black textured leather Trousse de Maquillage (that's a make-up bag for those who didn't pay attention in French class) – trust Posh Spice not to skip on the luxe accessories.
NYX Faux Black Eyeliner Pencils
September is the perfect time of year to ring the changes and change up your style, so why not swap your tired black eyeliner for one of NYX's rich matte Faux Black Eyeliner Pencils? Shot through with vivid, on-trend colours and easy to apply thanks to their super-soft formula, this range of liners will bring out the complexities of your peepers. Choose Blackberry, a rich plum colour, to create a stunning contrast with brown or hazel eyes, or the Midnight blue pencil to bring out the deeper tones in grey or blue eyes. As a brown-eyed girl, I'm automatically drawn to the Black Olive shade, with its flattering flecks of green. Whether you prefer a soft, subtle line or a well-defined flick, these multi-tonal gems have got you covered.
Color Wow Style on Steroids 
Ah, hairspray – the quickest way to turn your just-washed fly-aways into a horrid helmet of crispy strands. Not so with Color Wow's Style on Steroids range, specially formulated to protect and even improve the quality of colour-treated hair as well as maximise on volume, texture, depth and flexibility. Composed of micro-zeolites and moisturising elastomers, this product is more about bounce than beehive – though it has the oomph to handle the latter – and includes thermal protectants to defend your hair from heat damage. If you're running low on time, spritz a small amount over a day-old hairstyle for a touch of natural-looking volume.
Wunder2 Pure Pigments
September offers a host of great festivals, from Bestival to One Love via End of The Road, so you might want to stock up on long-wear glitter. Step up Wunder2's Pure Pigments, an incredible collection of loose colour powders ideal for creating bold, festival-ready looks. Apply with a primer for a completely waterproof and smudge-proof finish that will take you from the afternoon's mellow acoustic acts through to sunrise. Pure Pigments come in three shades: Maldives Blue; Pearl Powder and Sun Kissed Gold, and can be used together to create unique combinations or are equally effective one their own. Get us to that muddy field!
Body On Demand 20 Minute Boost Bath Prep
With research suggesting that detox diets and products are more harmful than we thought, BOD offers a new safe way to drive out toxins using the natural process of diffusion. Simply add the BOD 20 Minute Boost Bath Prep to a hot bath and relax; the highly concentrated salts in the formula trigger the release of toxins and excess water through sweating, decreasing any uncomfortable bloating. To moisturise and nourish your skin after the salt bath, use BOD's Everyday Body Boost Sorbet. 
Beauty12
Veganism is on the rise, and the folks at Beauty12 have come up with a quick and easy solution for any vegan looking to make thoughtful, sustainable changes to their everyday routine. Signing up to their beauty boxes means you'll have 5 cruelty-free, plant-based products landing on your doorstep every 4 weeks – all for a reasonable subscription cost of £15 per month. Opt for a 3 month, 6 month or 12 month subscription and expect goodies like Get The Funk Out, a eucalyptus peppermint natural deodoriser by DEMES, or Medusa Makeup's Cosmic Highlighter. PHOENIX readers can use discount code 'PHOENIX' for 15% off their first subscription to Beauty12.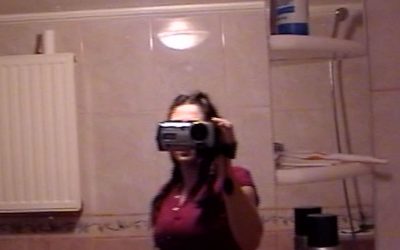 The musician opens up about Syria, spirituality and using anger in a positive way
read more