From Jai Paul's Sun-Dappled Grooves to Techno Bangers, Welcome to the Music Editor's Essential August Playlist
Part Ibiza madness, part park lazing, in one blissful sonic package 
Lost in music? Caught in a trap? No turning back? Welcome to the PHOENIX August playlist. 
From louche RnB sexiness to thundering techno, our latest selection of new releases is hotter than July, featuring club bangers inspired by recent trips to Ibiza and the sonic sexiness of Kali Uchis.
1. Jai Paul – Do You Love Her Now
Despite any foolishness that may be arising from the political turmoil in the UK, we should always be proud of this sceptred isle's cultural output. Let's start with homegrown artist Jai Paul and this sublimely low-slung yacht soul jam, his first release since the near-legendary 'BTSTU (demo)' of 2012.

2. Art School Girlfriend – Diving
Art School Girlfriend is UK multi-instrumentalist, vocalist and producer Polly Mackey, in 'Diving' she delivers a beautiful slice of twilight pop. "Do you want me? Does she want me?" ponders Polly. Artful and cloud-like, this track aches like a pining teen. 
3. Caleb Giles – Quicksand (feat. Pink Siifu)
21-year-old Caleb Giles is at the forefront of the rap renaissance currently taking place in New York City, helping to foster a scene reminiscent of the genre's golden early days, placing high value on community and personal relationships. PHOENIX digs.
4. Free Nationals – Time (feat. the late Mac Miller and Kali Uchis)
Free Nationals serve up a deft homage to classic funk and RnB while melding the distinct vocal styles of Kali Uchis and the much-missed Mac Miller to create this louche summer jam. On repeat.
5. Honey Dijon – Why (feat. Nomi Ruiz)
If it ain't broke, don't fix it. Sometimes a great remake doesn't have to be a radical departure from the original. Honey Dijon does the iconic Carly Simon recording proud while updating it for the modern dancefloor, ICYMI.

6. YACHT – (Downtown) Dancing
Apparently, the "squiggly lo-fi" sound of this funky bass groove was provided by an NSynth, a "neural synthesizer that uses a machine learning process called latent space interpolation to imagine new sounds in between traditional instrumentation." That aside, the track needs more cowbell.

7. Josin – In the Blank Space (Roosevelt Remix)
Josin, one of the most distinctive and intriguing artists of the year, gets a wonderful remix from Marius Laube, aka Roosevelt. Marius has already leant his magic touch to CHVRCHES, Rhye, and Glass Animals, to name a few.
8. Jenny Hval – Ashes to Ashes
Norwegian multidisciplinary artist Jenny Hval asks the big questions in her forthcoming album The Practice of Love, dropping September 13th. She explains "in the last few years I have wanted to take a closer look at the practice of otherness, this fragile performance, and how it can express love, intimacy, empathy, and desire." Appropriately enough, PHOENIX adores.
9. Gemini Rising – Just Because
Gemini Rising is the new band comprising dancefloor maestro Tensnake aka Marco Niemerski, Fiora, and Lester Mendez. The analogue synth-pop trio holed in LA last summer to write and produce their superb new material. Their debut album Best Case Life drops in September, and is worth waiting for.
10. Rampa – Tell Me Are We (feat. WhoMadeWho)
Did you catch the brilliant guest playlist from Kölsch in last month's digital edition? PHOENIX was at the Black Coffee night in Hï Ibiza to catch him play out last month. This track was one of many highlights from what we can remember (halo emoji).

11. Bonobo – Linked
After a busy year of curating at Field Day, Nuits Sonores, Love Saves The Day, and We Love Green, PHOENIX favourite Bonobo returns with the dancefloor and festival-ready track 'Linked'. You can catch his curation at OUTLIER shows in Denver, San Francisco, New York and Amsterdam, and performances at Deep Tropics, Sonar MX, and Summit LA19.

12. Julien Jabre – Swimming Places (Purple Disco Machine Re-Work)
Tino Piontek, aka Purple Disco Machine, recently distilled his headline DJ sets into the Glitterbox Discotheque double mix collection. This update of the timeless Defected Records classic 'Swimming Places' tactfully brings all the joy of the 2005 original bang up to date.
13. Debbie Jacobs – Don't You Want My Love (Full Intention Disco Mix)
This sensational Full Intention update of Debbie Jacobs' 1979 disco classic brings the free and fabulous spirit of the Glitterbox nights at Hï Ibiza to the PHOENIX playlist. Four decades after its original release the track sounds as fresh and sparkly as a box-fresh disco ball.

14. Dombresky – Simple Hit
Released on the aptly named Insomniac record label, 'Simple Hit' by Montpellier resident Dombresky is the sound of the summer, equally at home on the beach or the dancefloor. Want your summer to last a little longer? You can catch him in the US and Ibiza later this month.

15. Phantoms – Designs For You (Will Clarke Remix)
Detroit-based DJ Will Clarke delivers a heady, crunchy late-night techno remix of Phantoms' intoxicating synth-driven original. An absolute banger dropped by Joris Voorn during his set at ANTS in Ushuaïa Ibiza.
16. Laurent Garnier & Chambray – Feelin' Good
French techno stalwart Laurent Garnier joins forces with rising star Chambray for this clubland monster. A winning combination of 90s euphoric piano house feels and a bang-up-to-date production style.
17. Foals – Sunday (Alex Metric Remix)
PHOENIX favorites Foals deploy ace UK producer and remixer Alex Metric to transform the penultimate track from their latest album into a thundering club-friendly opus. This epic remix contains multiple Underworld references in all the right places.
18. Fracture – Give Me Love (feat. Fox)
Summer's here and the time is right for drum & bass in the streets. Legendary d&b producer Fracture and Manchester's MC Fox are dropping firebombs to heat up any party. 

19. The Goa Express – The Day
Ending with a blast of youthful new-wave energy with fast-rising North West band The Goa Express. 'The Day' rattles along with lyrics that celebrate the spirit of "carpe diem", even when that day is going to shit. See you next month.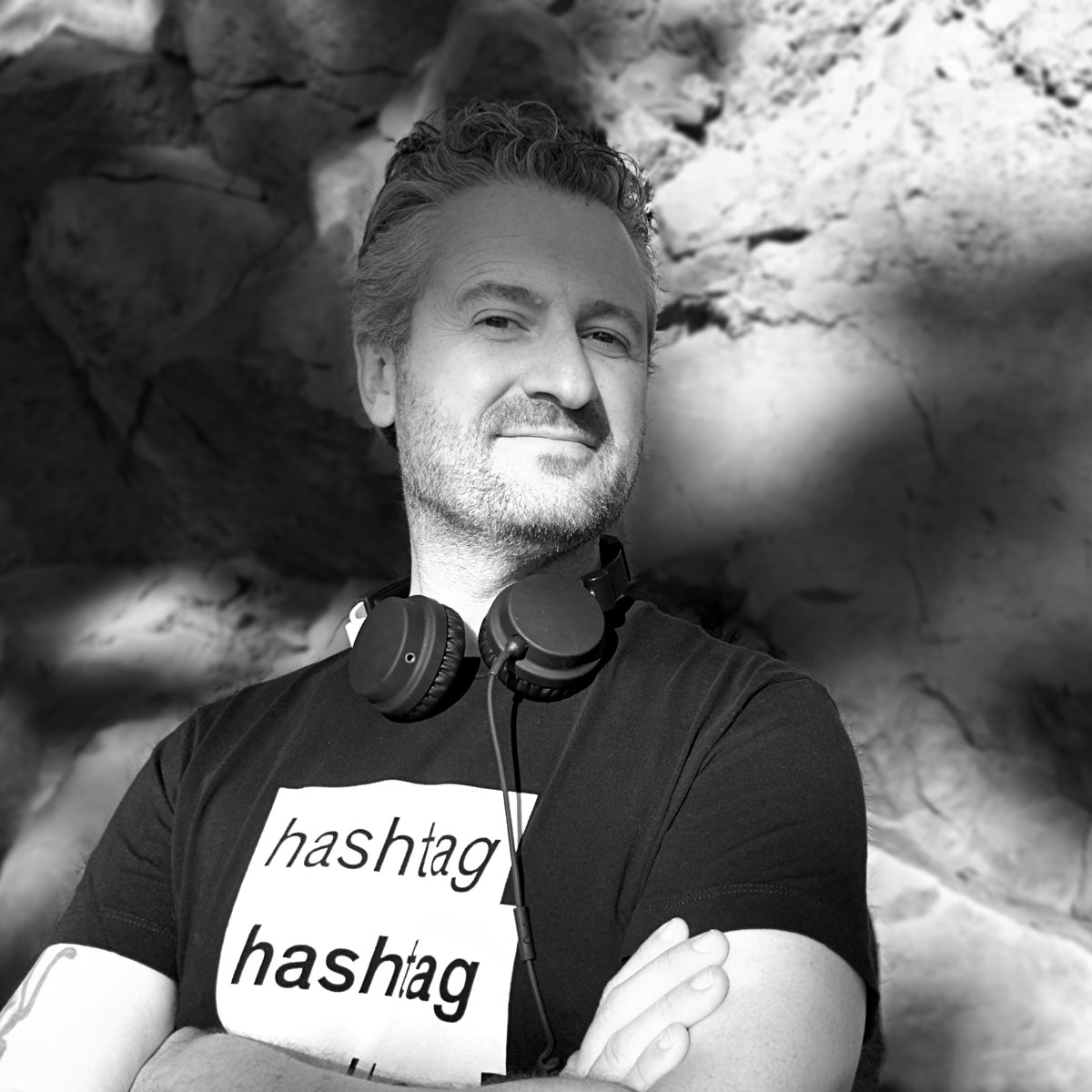 OISIN LUNNY
Music Editor
Oisin Lunny has been performing, producing and DJing since the early 90s, first with his band Marxman and then with his solo project Firstborn. Today he is a keynote speaker, composes music for film & TV, DJs globally, and sends out mixtapes to 12,000 friends via his website oisinlunny.com.