The Danish talent curates a travel-inspired playlist filled with dreamy transcendent moments
Kölsch is rewriting the rulebook on techno production, setting it on a more melodic, emotive course.    
The Danish native's first critically acclaimed album release, 1977, is full of timeless tracks such as 'Loreley', 'Opa', 'Oma' and 'Goldfisch', and signifies the year of his birth, drawing inspiration from his culturally diverse upbringing. "Being half Irish, half German and living in Denmark – it was all one big messy period of my life," he says. 
Kölsch was raised in Christiania, an anarchic hippie commune in Copenhagen, and spent school summers in Germany with his grandparents. He describes '1977' as a means of "reminiscing about what shaped me as a kid" and "the weird ideas and concepts I had on my mind at the time."
With a string of high profile festival shows under his belt, Kölsch continues to tour globally. He's taken to the decks at Berghain/Panorama Bar, live streamed to 8 million people from the top of the Eiffel Tower, and recently played the mainstage at Tomorrowland, as well as Ibiza favourites DC10, ANTS, Pacha and Circoloco. 
Kölsch curates the second edition of the new Fabric mix series, comprised entirely of exclusive new material. A common dilemma for the touring artist is the question of how to use their travel time productively, so for this mix, Kölsch presents ten new productions inspired by and named after flights from his gig schedule. 
Drawing from the routine experience of flying from show to show, each track conjures up a solitary journeys at 30,000 feet. The result is a blissful, hypnotic 60 minutes of sonic textures. At once subtle and expansive, it's a dreamy world full of transcendent moments.
1. Kölsch – 'AC1609'
This is the lead single from my Fabric album. This track is inspired by early 2000s London. All the tracks on the album where made on flights, and the titles are the flight numbers.

2. Arvo Part – 'Fratres for Strings and Percussions'
An all time favourite of mine. This piece was written in such a delicate way. It's all about the details. One of the most beautiful classical compositions in history. 
3. Bon Iver – 'Re-Stacks'
This song touched me so deeply the first time I heard it. I became such a huge Bon Iver fan after. 'Re-Stacks', and the For Emma album, has saved me so many times on flights back from shows with no sleep. It is a sonic pillow for me.
4. Kölsch ft Troels Abrahamsen – 'All That Matters'
I've been making music for 25 years, but this is by far the piece I am most proud of. Troel's lyrics are exceptional, and the way he addresses his kids is just so moving. All the advice you ever need in one song.
5. Loose Joints – 'Is It All Over My Face?' Female Version
I heard Derrick May drop this in 1995, and I never forgot it. It's my all-time disco favourite. Arthur Russell on peak form.
6. The Stranglers – 'Golden Brown'
I remember hearing this as a kid. Struggling to find my way through youth life, this track was a breath of fresh air to me. It sounded so different, and made me weirdly happy.

7. Kölsch and Gregor Schwellenbach – 'Serij'
Nr 2 on this list is Arvo Part, and this is an ode to him. Recorded in London with the amazing Heritage Orchestra.
8. Galaxy 2 Galaxy – 'Journey of the Dragon'
I'd have to credit this piece with being the most inspirational electronic music for me. It blew my mind when I heard it.

9. Plastikman – 'Koma'
Richie Hawtin in top form. This track might be from '93, but it still sounds incredible. An absolute favourite of mine. 

10. Nils Frahm – 'Says'
Nils is a modern day genius. I'm just thrilled to be alive to witness it. One of my biggest modern inspirations. 

11. John Coltrane – 'Naima'
Lately I've been getting back into my old jazz records. This is just one of the many gems I've been enjoying.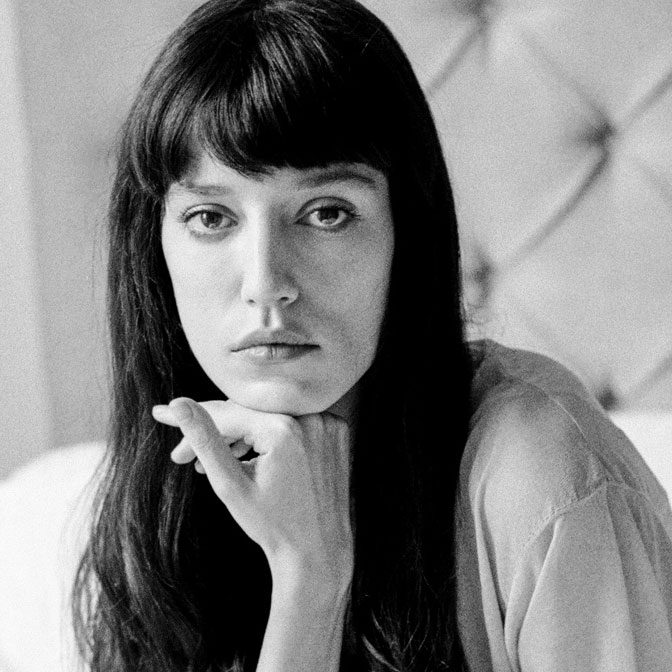 CECILIA MEZZI
Writer
Cecilia is a writer and storytelling geek based in London, pursuing ties between creativity and narration with a keen eye on contemporary society. She's a Central Saint Martins graduate that developed Digital Memoir, a project where she translated social media data into music. You can read (and listen) more on
ceciliamezzi.com
.