From Holistic Blow-Dries to Lash Lifts: Products and Treatments To Get You Party-Ready (and Recuperate Afterwards)
Your winter beauty regime sorted, head-to-toe
THE HEALTHY BLOW DRY: INNOLUXE BLOW DRY at NOT ANOTHER SALON
On a drizzly evening, stepping inside Brick Lane's Not Another Salon feels like falling through a portal into a Lady Gaga music video. It's Friday, and the clientele – who are as colourful as the salon's Liquorice Allsort frontage – are transforming themselves for a weekend of capers, with staff expertly teasing raven up-dos and tonging flame-red Jessica Rabbit tresses into cartoonish waves. From the Technicolour tools to the 70s-styled 'chill out room', the place is a temple of playfully kitsch styling. Fabulous front of house receptionist Joel gets me settled while Robyn's Dancing On My Own blasts from the speakers.
The salon is the passion project of 'boss lady' Sophia Hilton, who grew up living above her mum's salon and wanted to recreate the atmosphere of a village hairdressers in London – in other words, an unpretentious anti-salon with a strict 'no judgement policy'. NAS' specialism is creative, vibrant colouring, but the health of its clients' hair takes priority, and today I'm booked in for an INNOluxe treatment. Like the much-championed Olaplex, INNOluxe nourishes and seals the hair follicle, rebuilding and conditioning with its formula of active proteins. When used in conjunction with colour, the idea is that INNOluxe 'repairs faster and more efficiently that the colour can cause damage', but it can also be used as a restorative standalone treatment.
Lying back into the basin on one of Not Another Salon's fully horizontal recliners (no sore shoulders here), the treatment is applied in two parts, with a water and oil base allowed to soak in for ten minutes before the shot of INNOluxe is applied and left to do its thing for another twenty. My hair is then shampooed and conditioned in the usual way before being blow-dried into soft, tousled beach waves. The results are incredible, not only in terms of the salon-fresh, glossy shine but in the actual feel of the hair: it's stronger, thicker and ultra-silky, with no flyaways. I may have to return for a mermaid ombré.
THE PARTY LASHES: LASH LIFT at SUMANBROWS
There's a kind of Four Yorkshiremen competitiveness between my fellow girlfriends who are challenged in the eyelash department. "Mine are so stubby they look like iron filings." "Mine are so short it's like they've been burnt off in a fire." Yep, I've tried just about everything in my quest for fluttery Bambi peepers – tinting, curlers, those yin-and-yang mascaras with white goop at one end and black at the other – but still find myself blinking at the same minimalist lashes, before losing patience and piling a load of kohl onto my waterline.
Step up lash whisperer Jansu Gok, who trained under microblading guru SumanBrows and works out of Hari's Hairdressers on the King's Road. Today, she's giving me a lash lift. For the uninitiated, a lash lift is a semi-permanent treatment that takes around 45 minutes and involves applying a perming solution to the lashes, with results lasting 6-8 weeks. Confusingly, the treatment works by straightening (rather than curling) the base of the lash for a lengthened, elevated and volumised finish. Jansu starts by removing any makeup and examining my eyelashes, which she kindly assesses as "actually pretty full, but very straight". Next, she slips a protective shield between my upper and lower lashes, with a rubbery guard over my lid, before using an adhesive to painstakingly fuse my lashes to the upper shield in an even, fanned out shape. There's a mild tickling sensation, but no pain. Once the lashes are in place, the perming solution is applied and left to absorb for ten minutes.
Finally, Jansu applies a neutraliser and sweeps on a tint to darken my lashes. When the shield comes off, my eyelashes are the fullest I've ever seen them: naturally curled and fluttery, in a rich chocolatey tone. Jansu tells me not to apply makeup until the following day, but otherwise there's no high maintenance aftercare – just healthy, voluminous lashes that stay long and defined for weeks, with next to no mascara. Iron filings no more.
THE FACE-AND-BODY SAVIOUR: SKINSATIONAL SPA DAY at THE SPA AT BEDFORD LODGE
With its white façade, immaculate lawns and clipped autumnal hedgerows, The Spa at Bedford Lodge looks glorious in the hazy light of a frost-bitten morning. The award-winning luxury spa hotel is located close to Cambridge in horseracing town Newmarket, less than 80 minutes from London and easily accessed via the M11 or National Rail from King's Cross. I'm here for the signature Skinsational Spa Day. Comprised of a luscious body scrub and bespoke facial using ESPA's all-natural range of luxury skincare products, the treatment gives tired, winter-worn skin a replenishing boost and is tailor-made to remedy your personal skin complaints. Not to mention great prep for an even suntan if you're jetting off to warmer climes come New Year.
Before retreating to the candlelit quiet of the treatment rooms, a morning of downtime in the spa beckons. Day spa guests have full use of the facilities from 9am-9pm, which are housed in a Georgian-built property with a modern glass extension at one end, allowing natural light to flood in around the beautifully designed pool area. A large sauna, steam room and experience showers sit adjacent to a hydrotherapy pool, kitted out with multiple jets. There's an ice fountain to cool off before heading up to the cosy relaxation lounge, flanked by plush day beds. But really, the crowning jewel is the outdoor rooftop hot tub, which on my winter visit has an après ski feel, bubbling under cool blue skies.
It's treatment time, and once my friendly therapist Fiona has got me settled on the most spacious treatment bed I've come across, she suggests a combination of ESPA's hydrating cleansing milk (packed with nourishing soya bean) and a shea butter-infused refining skin polish to tackle the drier areas of my complexion. A high-power jojoba and primrose 24-hour moisturiser is in order too, but the best part is an intensely relaxing eye massage using a soothing cucumber and chamomile eye lotion. A vitamin C-charged intensive serum rounds things off, and my skin is left genuinely plumped and revived, with a dewy glow.
Up next, the oil and salt body scrub is available in a choice of three formulas: relaxing (bay and lavender), detoxifying (eucalyptus) or invigorating (menthol and lime). The relaxing option gets my vote (hell, it's a spa day) and, after having my body gently brushed in sweeping, upward motions using a natural bristle brush, the mixture is applied, with Fiona using a medium pressure to scrub away any dull and tired skin cells. A warm rinse under the rain shower later, and my skin is transformed: even-toned and oh-so-silky thanks to the sweet almond oil base. For a dose of mid-winter TLC, this dual treatment is truly rejuvenating for body and mind. Now to save up for my own rooftop hot tub.
THE 'BENJAMIN BUTTON' TREATMENT: MULTIFACETED FACIAL by BDR
When it's an antisocial 5˚ outside and radiators are cranked to complexion-baking temperatures, it's hard to say no to a beauty treatment that has (rather boldly) been coined 'the Benjamin Button of facials'. Devised by German intelligent skin treatment brand BDR and available at boutique medi-spa Aesthetics Lab, this non-invasive, multifaceted facial claims to rebalance the skin's equilibrium from within, remedying everything from wrinkles and sagging to pigmentation and acne. So far, so tantilising. But is it worth the whopping £350 price tag? In the name of frontline journalism, I went to find out.
My personable and brilliantly informed therapist begins by analysing and cleansing my combination skin, noting areas of patchy dryness and fine lines. She then applies a mild peel (expect a slight tingling sensation) and, once removed, gently buffs away any dead skin cells with a handheld microdermabrasion tool. For the uninitiated, this is a kind of high-grade exfoliation procedure, using ultrafine microcrystals to sweep away any dull areas. There's a lot of buzzing and the brush tickles slightly, but no pain.
Now that we've addressed the surface of the skin, it's time to work on the deeper layers. This stage of the treatment involves the off-putting-sounding process micro-needling which, as the name suggests, involves the use of ultrafine needles to create microscopic puncture wounds, which are then replenished with a collagen-rich serum that sinks deep into the skin. Like microdermabrasion, the process is pain-free, with only a mild prickling sensation.
Last – and most elaborate of all – is a massage using LED technology. A clingfilm-like layer is placed over my face (claustrophobes beware, this is not one for you) while my therapist sets to work on an electro-static facial massage. The idea is that the light energy stimulates the process of the oxygenation, boosting cell renewal and improving texture and tone. It's a strangely relaxing sensation, and when the protective layer is removed, my skin is as I've never seen it before – baby-soft to the touch, with a youthful glow. Best of all, I'm given an aftercare programme of BDR products, including their Re-move Cleansing Milk and Re-Vital Age Repair Emulsion, and weeks later my complexion is still the best it's been in months. If you don't mind digging deep for the mother of all 'treat yo'self' moments this festive season, the BDR multifaceted facial is truly the cosmetic equivalent of Doc Brown's DeLorean.
THREE'S A TREND: ROSE GOLD
Rose Razor
No more is the luxury shaving industry confined to the men's health aisle. UK-based company Friction Free Shaving has introduced the world's first metal razor exclusively for women, complete with a lubricating Vitamin E strip, 6 steels blades and a subtle rose gold, chrome-plated finish. Goodbye plastic disposables.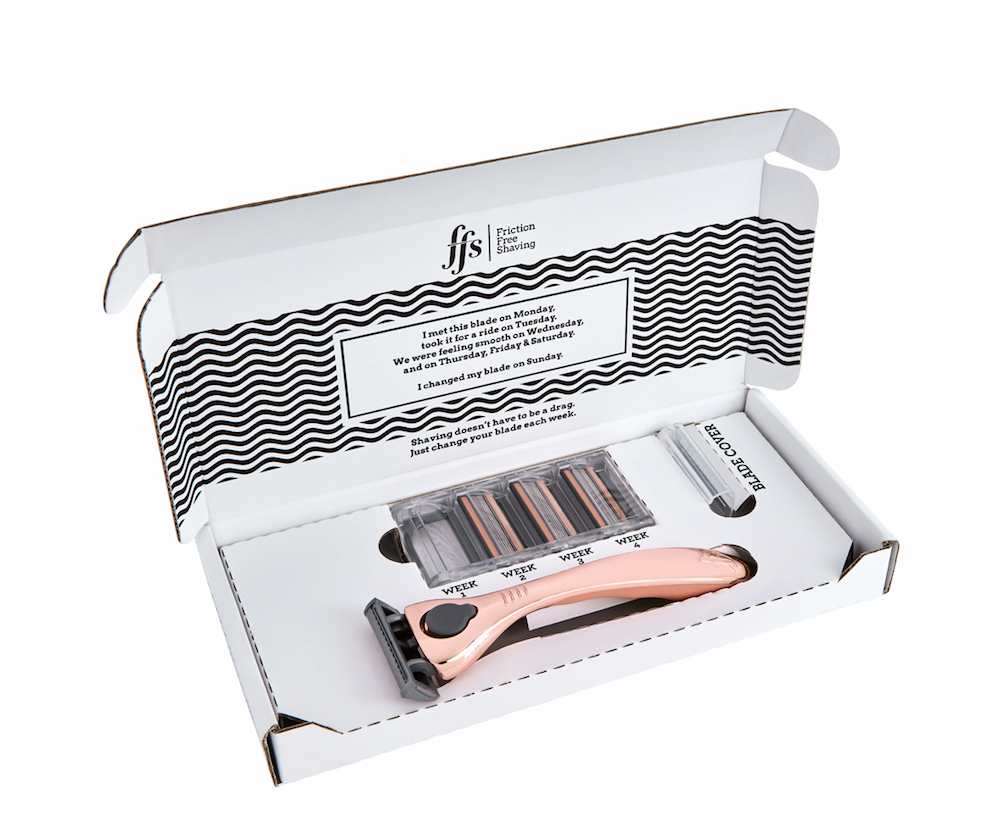 Have razors delivered through your door from £5 per month with a FRICTION FREE SHAVING subscription
Le Mini Macaron Rose Gold Sparkle Glitter Kit
Remember when gel manis were the exciting new alternative to damaging acrylics? Now we've all but abandoned plastic extensions, the team at Le Mini Macaron are bringing the humble manicure back home. This small but perfectly formed Rose Gold Sparkle Glitter Kit includes everything you need for a flawless DIY gel manicure, from the mini LED lamp with USB cord and power charger to the gorgeous peachy gel polish packed with micro gold and pink glitter. Fetch!
T3 SinglePass Luxe Straightener & Styling Wand
As its name suggests, the T3 SinglePass Styling Wand promises to straighten or curl hair from root to tip in one seamless movement. With an internal microchip designed to protect hair from heat damage by maintaining a steady temperature, the wand forms part of a new wave of heated appliances so technically advanced that they rival the trusty GHDs – all housed in sleek rose gold hardware, too.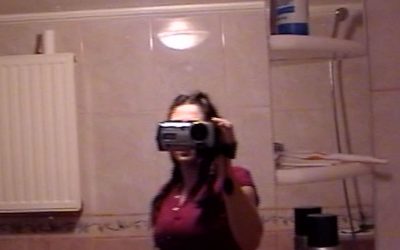 The musician opens up about Syria, spirituality and using anger in a positive way
read more