From a Perfume Concierge to a Bee Venom Mask, Refresh Your Beauty Routine With 6 Outstanding New Products
Warning: may, just may, contain scented nail varnish
Sniph
The perfume counters in a department store can be, quite frankly, terrifying to navigate. Seeking out a new perfume can be an olfactory and financial minefield – which is where clever new fragrance concept Sniph comes in. Conceived in Sweden, the perfume concierge service has finally landed on UK shores, laden with fine fragrances sourced from all over the world. For £15.99 a month you get to road test some of the planet's most exclusive scents, passionately selected by those in the know. You might just find your next scent soulmate.
Barry M scented nail paint
After a long spell of classy nude digits, nail art is making a comeback – and Barry M has come up with a covetable twist. Renowned for its rainbow shades, the brand is launching a Candy Scented range, featuring five new bright polishes – each with its own childhood-inspired smell. From Strawberry Laces to Raspberry Sherbet, these retro varnishes will add a welcome flash of playfulness to grey February days.
Wunder2 Liquid liner
Wunder2 Cosmetics has been at the forefront of the long-wear makeup game ever since launching the cult WunderBrow back in 2016. Since its wildly successful launch, the brains behind the brand have turned their attention to foundation, foaming facemasks – and now, to liquid liner. Longevity is top priority for those of us partial to a feline flick, and this liner's semi-permanent formula has staying power to rival cosmetic tattoos. Yes, the Wunder2 wunderkids may just have done it again…
Swiss Clinic hand mask
Other than our faces, our hands are the most visible parts of our bodies, not to mention the most exposed to the elements. Few of us give them the attention they deserve, and the very idea of a hand mask might seem a little…well… ridiculous. But The Swiss Clinics' Skin Perfecting Hand Dry Mask really does deliver results. After wearing these dry sheet masks for fifteen minutes per day for nine consecutive days, hands are noticeably smoother and brighter, with a more even skin tone. See it as an opportunity to fit a quarter-hour of meditation into your day.
Living Nature Bee Venom sheet mask
If you haven't yet sampled the delights of bee venom based beauty products, then allow us to fill you in. By applying toxin melittin (the active ingredient in bee venom), these products fool the skin into reacting as if it's been stung – cue youthful plumping effect, thanks to increased production of natural collagen and elastin. A few years ago, these might have set you back a pretty penny – but New Zealand-based brand Living Nature has introduced single-use sachets of their individual sheet masks for just under a tenner. Easy application and visible results make this a product worth the beauty buzz.
Browhaus Brow Resurrection treatment
Permanent and semi-permanent eyebrow treatments have come a long way since the early noughties, when block colour had the unfavourable habit of fading away and leaving ugly discolouration. Now cosmetic tattooing is big business, we barely remember a time before our bi-annual microblading appointment. Boutique waxing salon Browhaus recently introduced a technique set to take over the game once again – the Brow Resurrection treatment involves intricate strand-by-strand embroidery, using a finer needle to create a more detailed, natural design. The ultimate antidote to that teenage bout of over-plucking you've been regretting ever since.
MAC X Jeremy Scott Collab
MAC has never been shy of turning up the volume when it comes to make-up looks, so their latest star studded collab – their first with Moschino's Creative Director Jeremy Scott – feels like the perfect fit. Taking inspiration from the wild nights and clashing colours of the 80's, the eyeshadow palette offers 29 new shades, housed in a kitsch cassette-shaped box, and the trio of blushers comes in a CD sleeve. You may feel like a kid in a sweet shop, but you'll look all woman.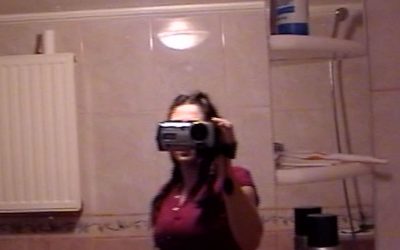 The musician opens up about Syria, spirituality and using anger in a positive way
read more