"Women are making an effort to look out for each other. God, do we need it in this industry!"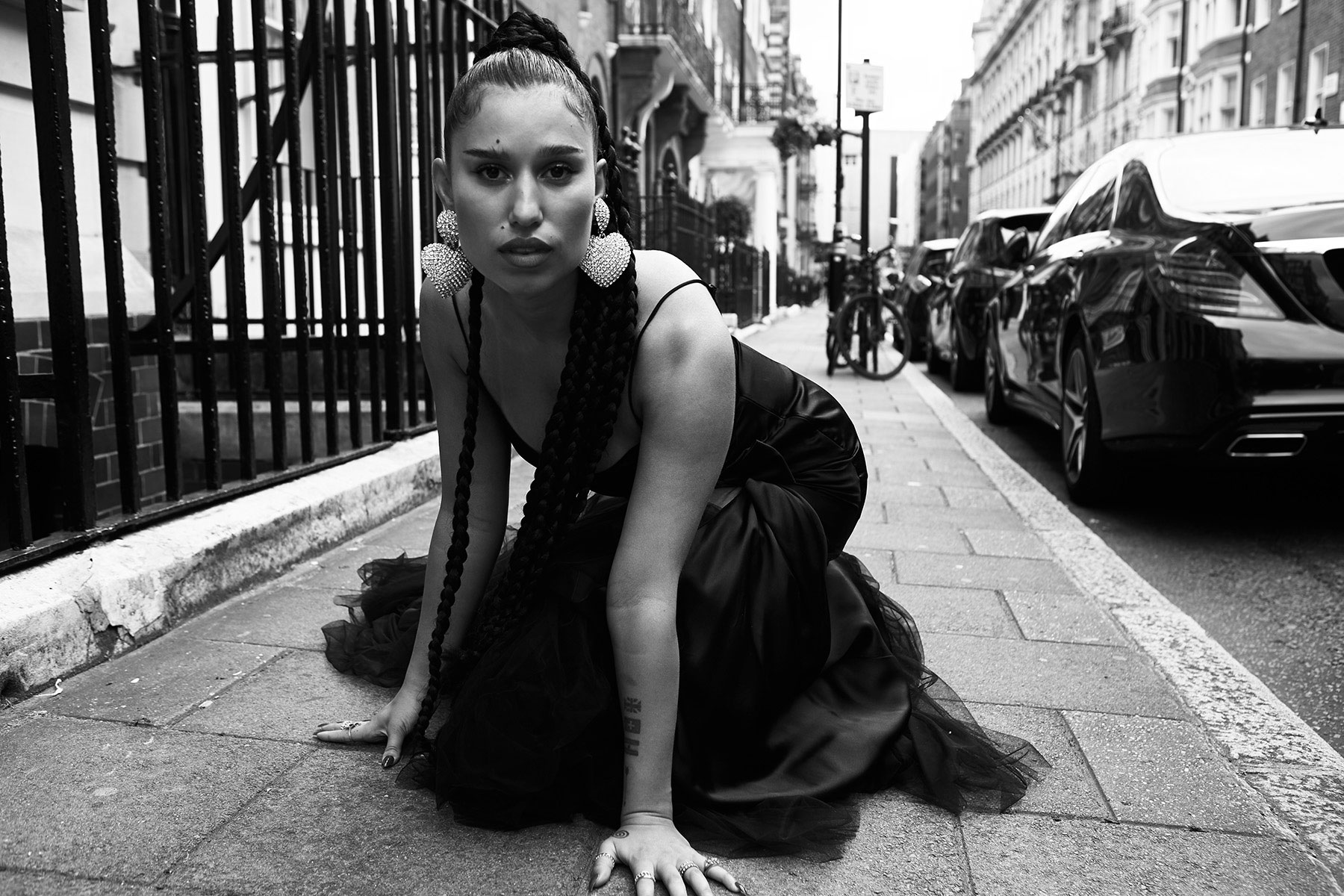 There's a disarming honesty about RAYE. Enthusiastically sharing her thoughts on every detail of our cover shoot at PHOENIX studios, it swiftly becomes apparent that this 21-year-old's deep brown eyes don't miss a thing. She explains that she "must be" involved in the creative vision. "I never wanted to be like a robot," she smiles. "I have clear, definitive ideas of how I want to be perceived."
Born Rachel Keen in south London's Tooting  district to a Ghanaian-Swiss mother and an English father, music runs in RAYE's blood. Some of her earliest memories are of being "a little baby, hearing Pentecostal Gospel music every Sunday – very happy, very uplifting." 
As a child, RAYE always had a clear vision of her future, and at 16, following two years at the prestigious BRIT School – whose alumni includes Amy Winehouse, Kate Tempest, Adele and Loyle Carner – she confidently dropped out, ready to chase her destiny on her own terms. 
Her debut EP, Welcome To The Winter, released in 2014, was a soul-infused work inspired by Drake and Jhené Aiko. Since then RAYE's dance-pop style has won her chart smashes with Jonas Blue, 'By Your Side' – a near no-go after she crashed her car on the way to the recording studio – and Jax Jones' 'You Don't Know Me'. Along the way she's collaborated with fellow London talents Mabel and Stefflon Don on 'Cigarette', and been shortlisted for the BBC Music Sound of 2017 prize.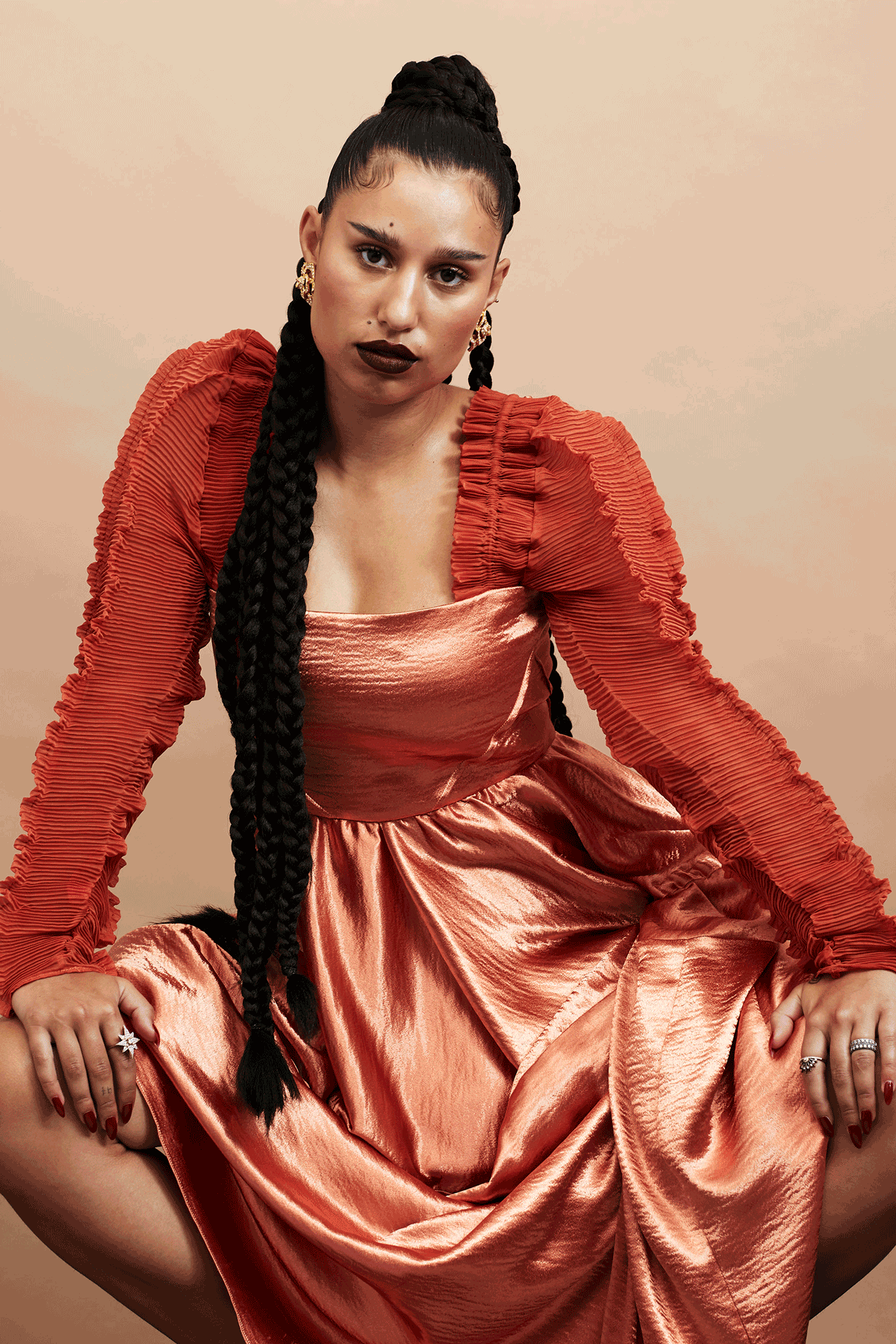 When asked where her focus come from, RAYE shrugs. "I don't know, maybe it's because I'm a Scorpio," she ventures. "When I get my mind set on something, I have to find a way to have it. It has its pros and cons, but the pros are that you get things done. That's how I felt about music for my whole life." 
Madly in love with words, RAYE has crafted lyrics for the likes of Beyoncé, John Legend, Charli XCX, and many more. Her inspirations range from Dolly Parton ("Jolene just catches you, it's so hooky, so moving and there's so much vulnerability") to Joni Mitchell and Joe Scott. "[Scott] had that nonchalant, real-life way of talking through music like you're having a conversation," she says. Indie stalwarts The Arctic Monkeys are in there too. "They always bring a tongue-in-cheek, down-to-earth element. I'm inspired by people who are able to take that to a mainstream level."
When it comes to powerhouse vocals, Rihanna and Beyonce are the singer's icons.  "I grew up idolising them and as a woman of colour, identifying myself in them was so inspirational," she says. "To me, that's the goal." 
RAYE's dance collaborations, both as a singer and songwriter, are certified bangers. 'You Don't Know Me' reached 422 million streams on Spotify, and she's fresh from a collaboration with David Guetta. There's evident chemistry between the genre and her voice, but she wasn't a fan of the club scene growing up.
"I grew up listening to Gospel, neo-soul and RnB. When my publisher sent me dance top lines, I was thinking, what?! But I embraced it."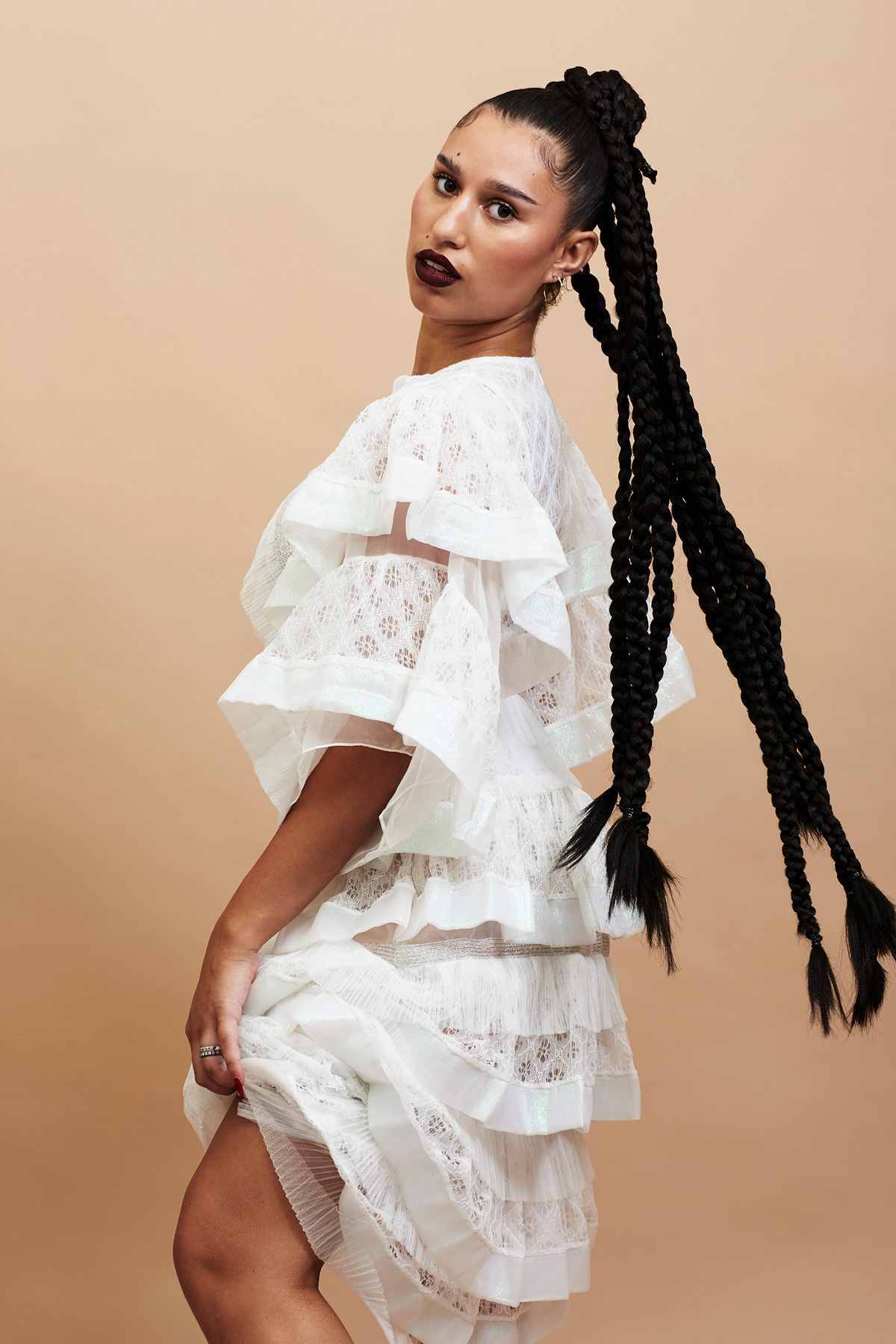 "I didn't listen to dance music. I wasn't a house head. I grew up listening to Gospel, neo-soul and RnB. Then I started writing music, and when I signed my publishing deal my publisher was sending me dance top lines. I was thinking, what?! But I embraced it. My first song went to number three in the chart – it was a house song."
Finding a balance between versatility and identity is "a tough thing" that Raye is still figuring out. "I think the problem with being a writer and being in love with writing is that I'm always trying to inspire myself and change things up," she says. "From a jazz ensemble that is really niche but satisfies my heartstrings, to heavy metal and Nirvana. It's complicated. How do I want to be presented? Where do I evolve to?"
Her new single Love Me Again, is her most personal so far. "I'm so heartbroken at the moment. I'm going through a horrible break up," she explains. With her Scorpio comment fresh in my mind, I reference Mercury being in Retrograde. "Well, Mercury needs to get the fuck out, because I'm sick and tired of this shit. Whatever it's doing, I'm not feeling it! [laughs] It did provide me with an amazing song, but I've never cried more tears."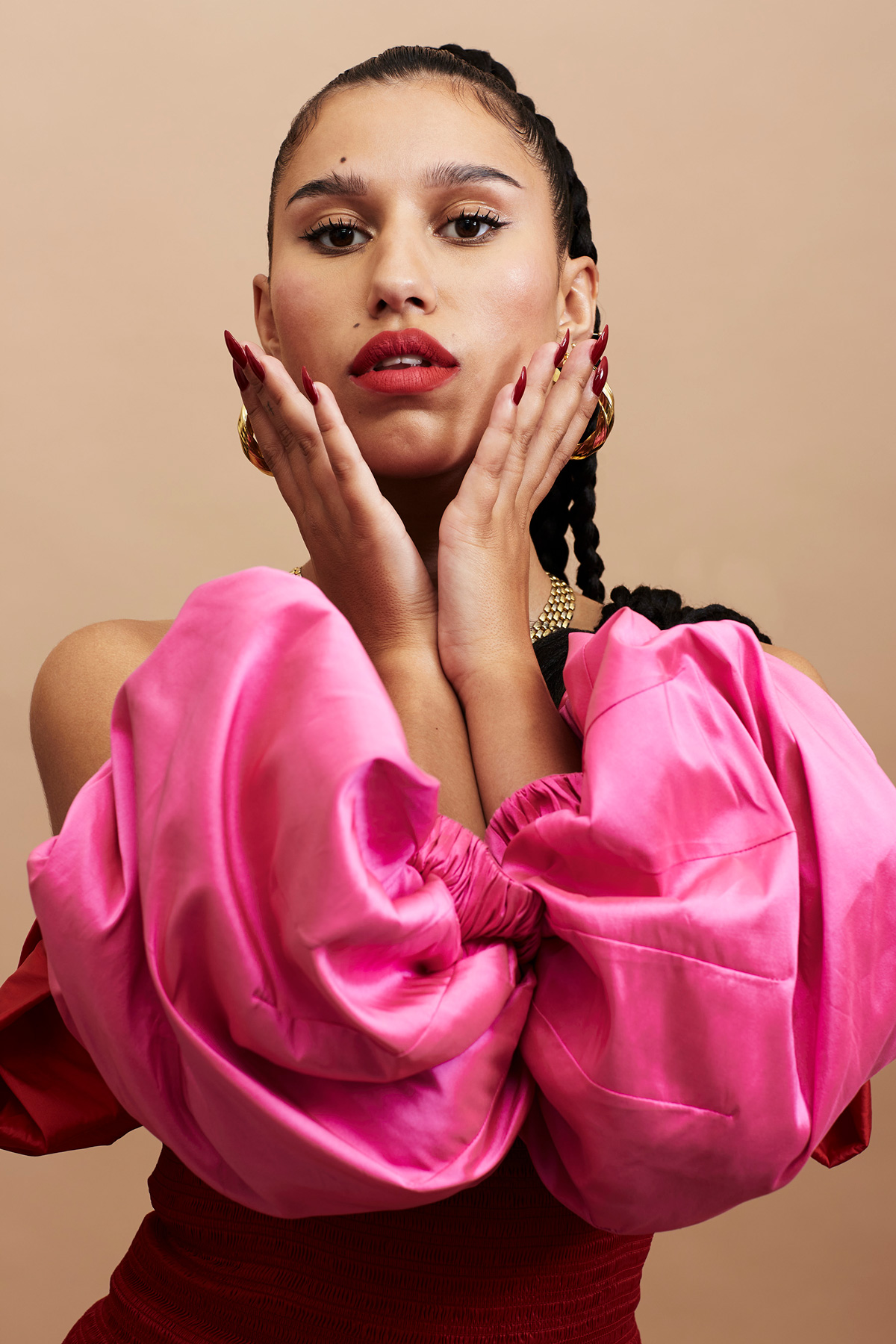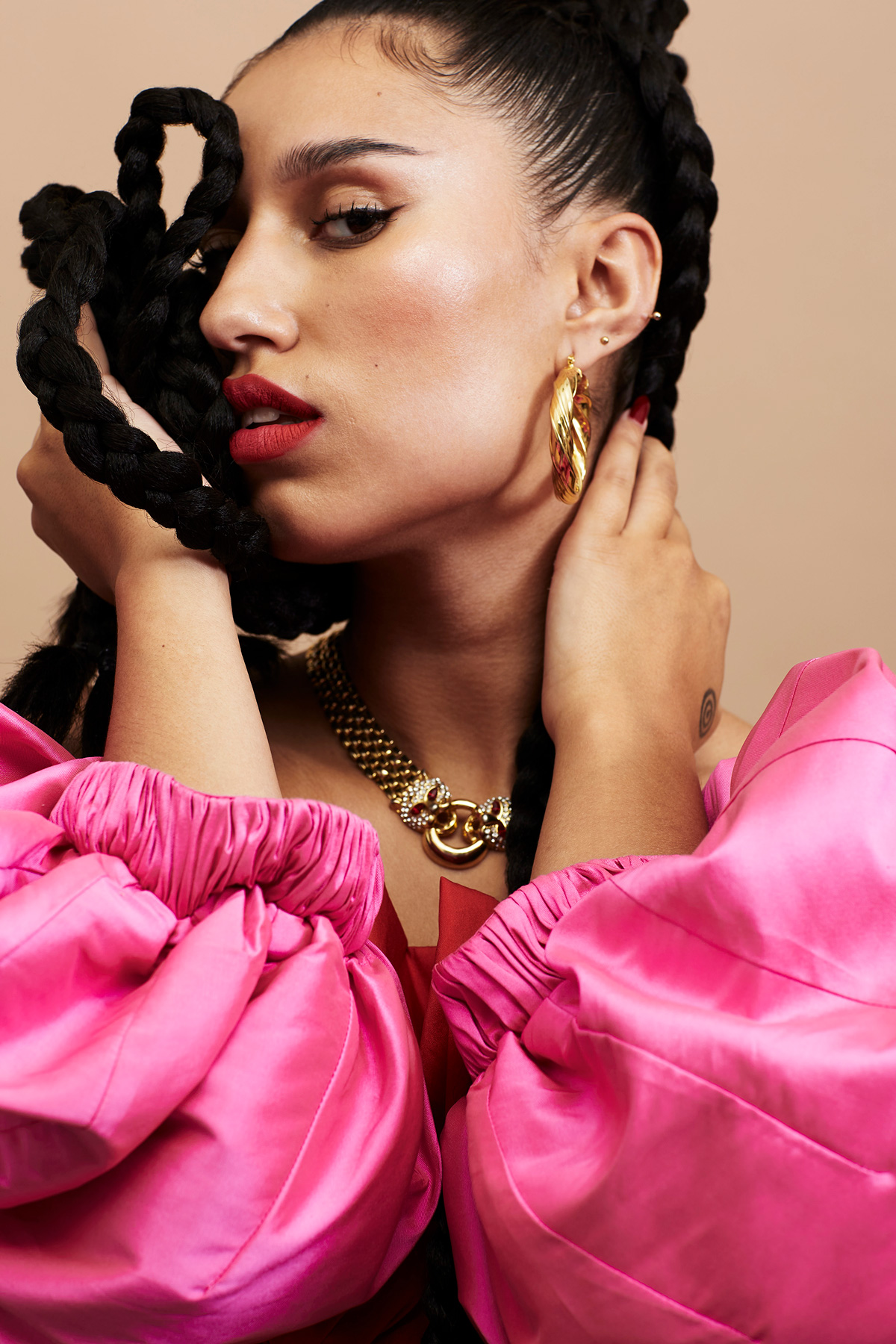 Being a woman in the music industry is no easy game, and on this point, as ever, RAYE gives full disclosure. "Why does the fact that I have a vagina mean that you should get paid more money for what you do? People cross the line just because I'm a young woman. I'm talking to someone about being an artist, and they're like, "Okay cool. When can I take you out on a date?" I mean, no! And these are big, big names in the industry being inappropriate. There's still a lot of work to be done. I definitely want to stick up for myself and will make a scene if I need to." 
Aged 17, RAYE reported abuse when an A-list producer tried to put his hand between her legs. "I really felt the pressure of like, my goodness, is this how it works? Is this what I have to do, to work as a girl? I was very conflicted at that moment, but I reacted instantly. I feel comfortable and confident sticking up for myself, but imagine if I didn't or couldn't. I know a lot of vulnerable, beautiful artists who aren't as outspoken as me. I'm worried for the girls in this industry. You shouldn't have to go to studio sessions with a chaperone, you need to be in a space where you can freely express yourself. But I've found this country has fewer issues than the US, they really have a big problem with that."
Since then, the By Your Side singer has used social media as an immediate way to speak out about racism, colourism, and sexism, exposing events that have happened to friends or to herself. She believes it's her duty to do so.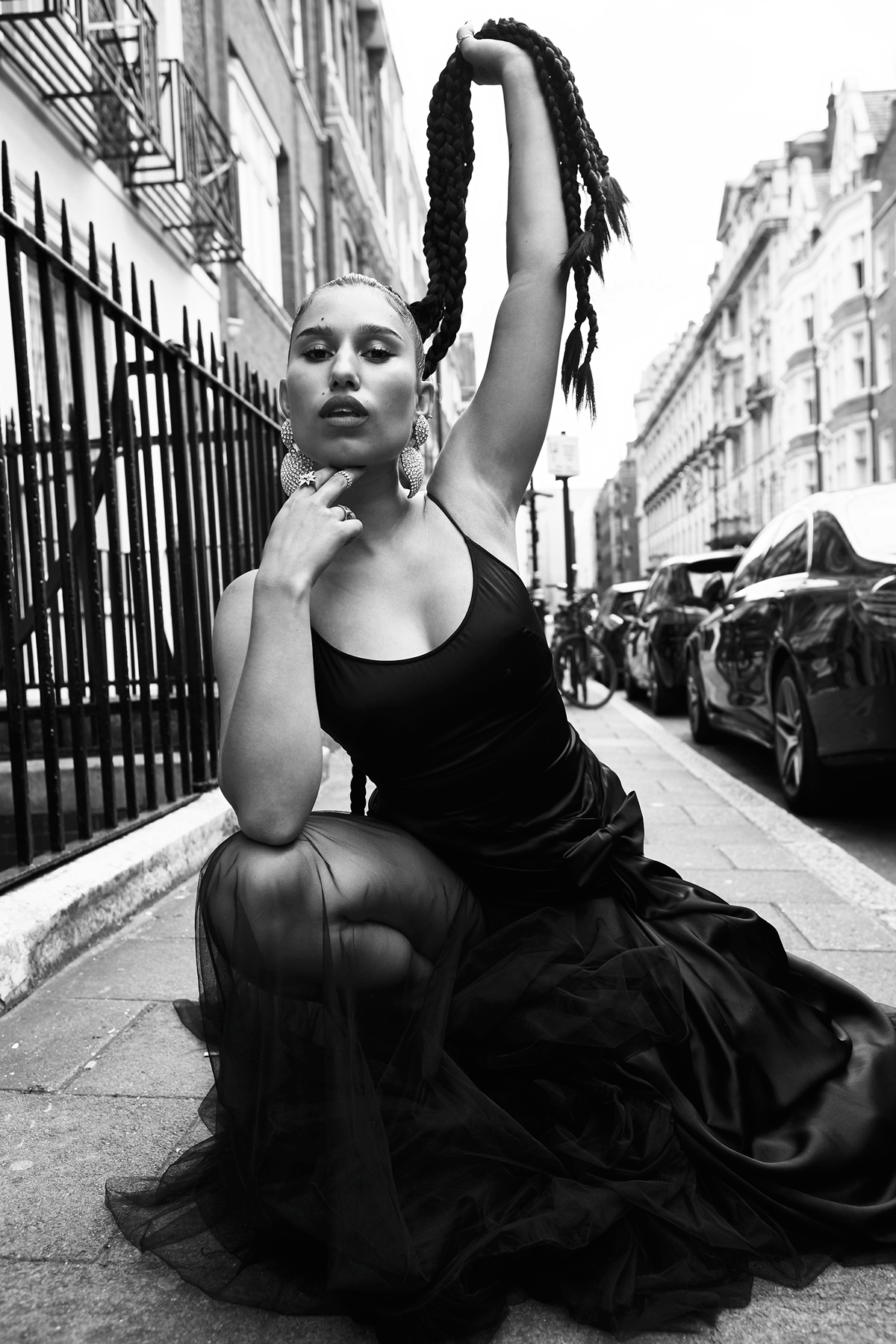 "Today everybody's worrying when posting pictures whether it's cultural appropriation or if it's politically incorrect. It means that if something is wrong, you're going to get pulled up on it and eaten alive. But within the process, you will educate everyone around you. When I see anything out and out wrong, I just address it – like, how dare you say darker skin doesn't look pretty." 
Nevertheless, RAYE's wise to the downsides of social media. "It's ruining the artistry," she says, visibly annoyed. "There was so much beauty in getting to see the artist when the artist decided to let you in. Now you have to constantly perform, constantly post. We have more celebrities and fewer icons. I'm the oldest of four girls, and I see the effects it's having on my sisters. Some of our role models really suck."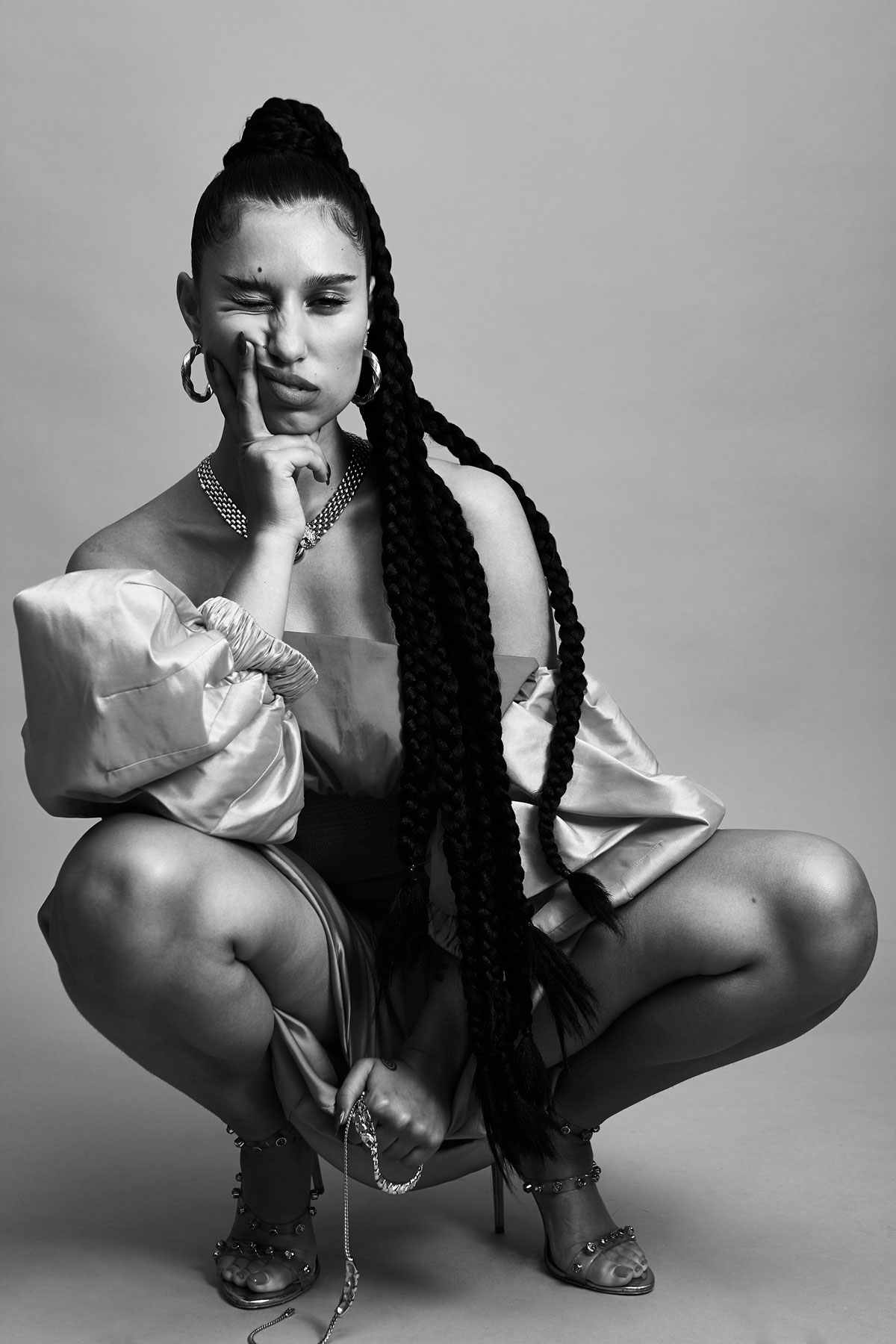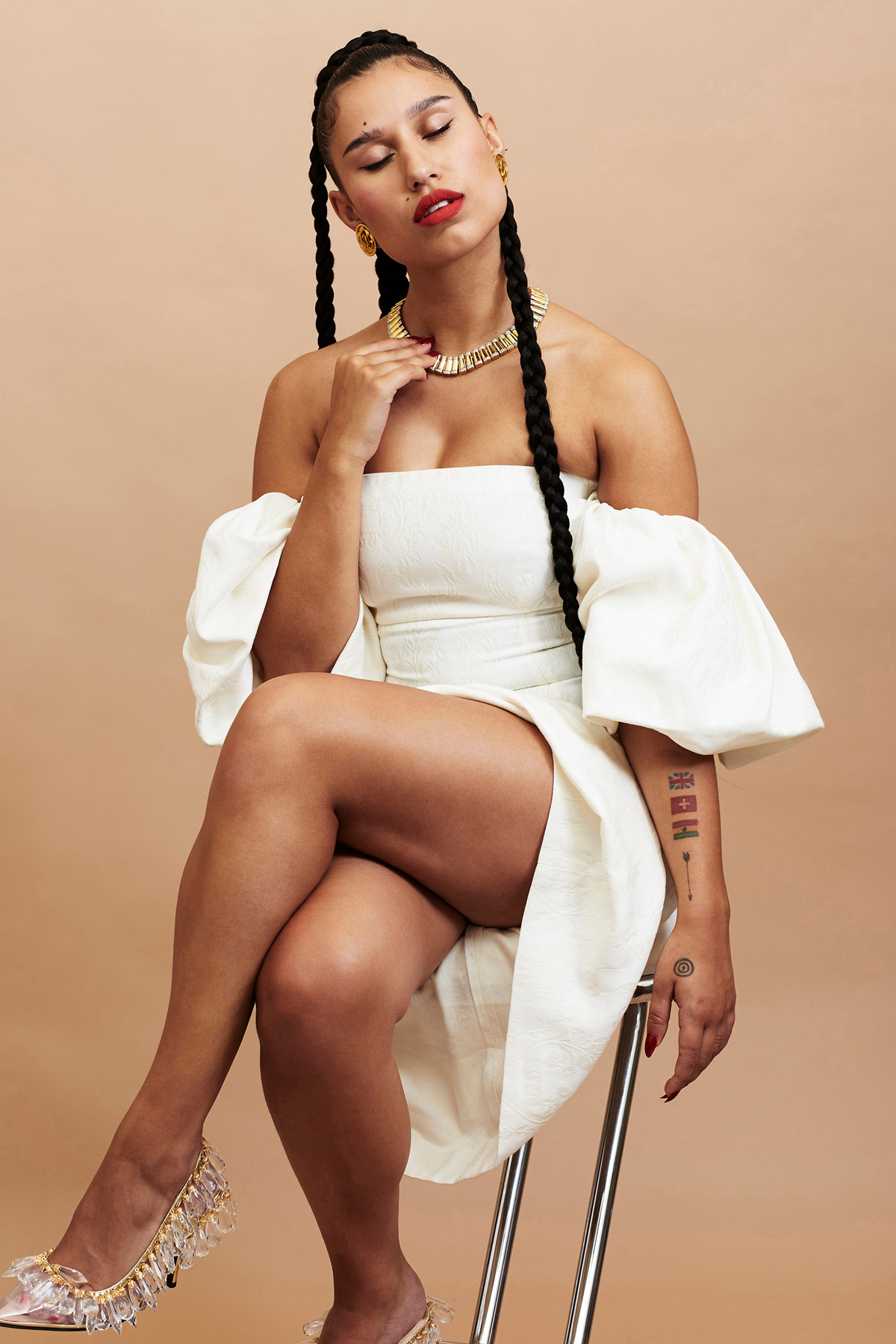 Girl hate fuelled by social media is a topic that RAYE explores in her track 'Friends', and is something she's "recently found peace with".
"I've definitely noticed that in recent times, women are making an effort to look out for each other. God, do we need it in this industry that's so tough and hard on your heart! I always say to my girls, if a girl is making eye contact with you, smile at them and then think of one thing to compliment them on. You immediately disarm any girl-versus-girl rivalry. Women have to take the responsibility to be lovely to other women."
If RAYE is the sound of Gen-Z, we can't wait to hear more.
*A little bonus: if you'd like the inside scoop on Raye's skincare regime, we've got you covered. That said, we're afraid it's just DNA. She uses Bioderma Cleanser, Pixi Toner, Rosewater Spray and Kiehl's Night Oil applied under foundation for a deep glow.