The British hitmaker talks the foundations of house, how dropping beats never gets old, and why it's his job to make you dance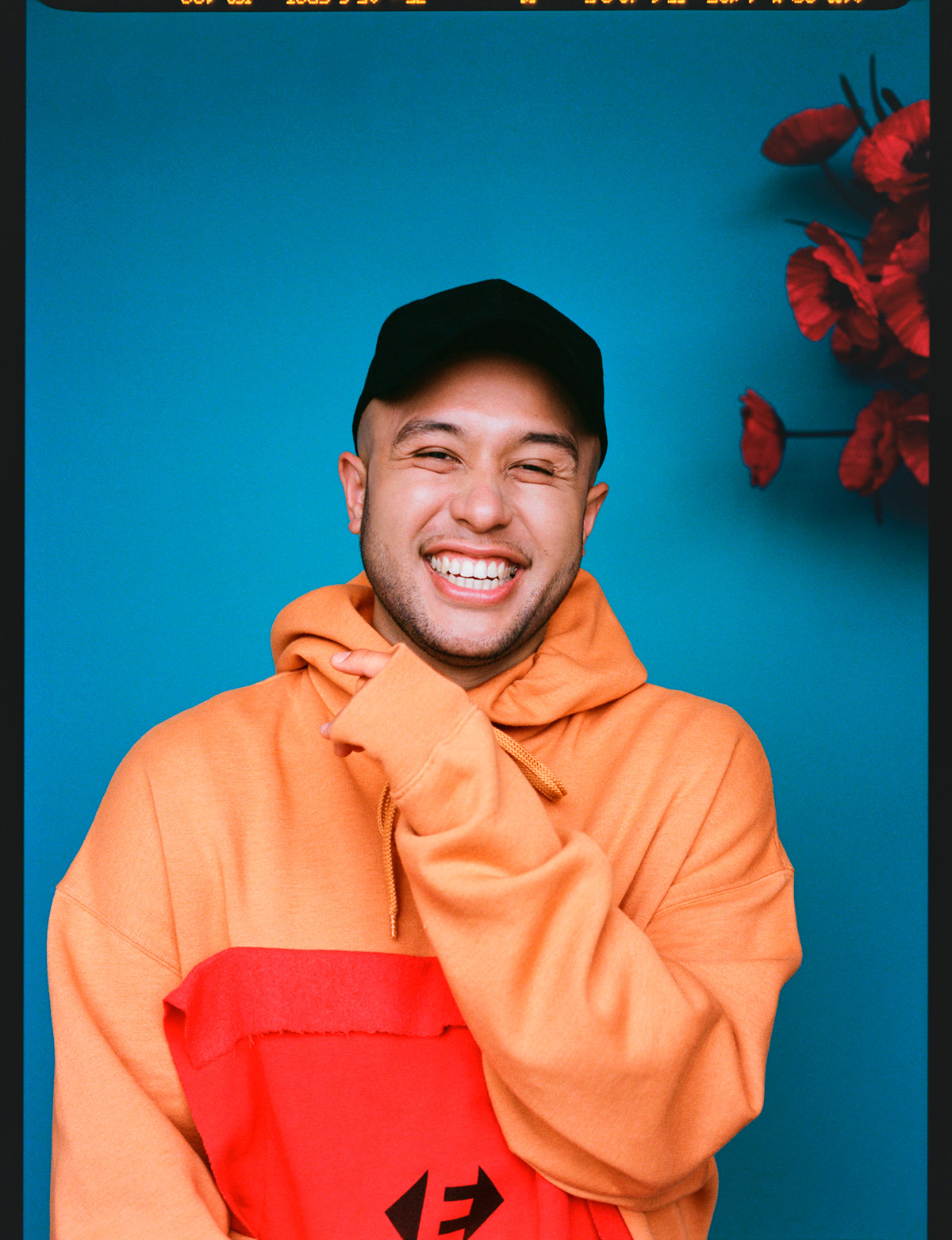 We meet Jax Jones, real name Timucin Fabian Kwong Wah Aluo, at electronic music's annual gathering, the International Music Summit, held in Ibiza – dance music's spiritual home. He's sitting in the shade wearing the DJ uniform of a black baseball cap, looking remarkably fresh, with a big smile on his face. He has a lot to smile about.
His recent pulse-racing radio hit 'One Touch' with Jess Glynne isn't the first of his female vocalist collaborations. His big break in 2016 was the sassy floorfiller  'You Don't Know Me' featuring Brit School alumni turned fierce singer-songwriter RAYE which peaked at #3 in the UK Singles Chart, followed by another 4 top charting 10 hits.
In March this year Jax teamed up with dapper French producer Martin Solveig for their upbeat, club focused, pop-meets-dance crossover project EUROPA. Their track 'All Day All Night' featuring US singer songwriter Madison Beer is proving to be one of the catchiest dance hits of the summer with its noughties trance vibe and, in the words of Solveig, "cheeky sax riff".
London-born Jax grew up in a multi-ethnic household with a Turkish father, Malaysian mother, Nigerian stepfather, and Chinese heritage too. He was exposed to a diverse set of sounds including Afrobeat, hip hop, R&B, gospel, pop and soul, also showing talent for the classical guitar, before discovering music creation software package Cubase at the age of 15.
Early musical projects included grime with south London producer Ripperman, before shifting musical direction in 2014 when he met British producer Duke Dumont and developed a taste for house music. Jax co-wrote and produced that summer's euphoric hit 'I Got You', followed by his 2015 co-writing credit on 'Ocean Drive', a perfect holiday driving track for hot summer nights. His subsequent discography features a string of major artists such as Mabel, Years & Years, Stefflon Don, and Demi Lovato.
We had 10 minutes to quiz Jax about house music in 2019.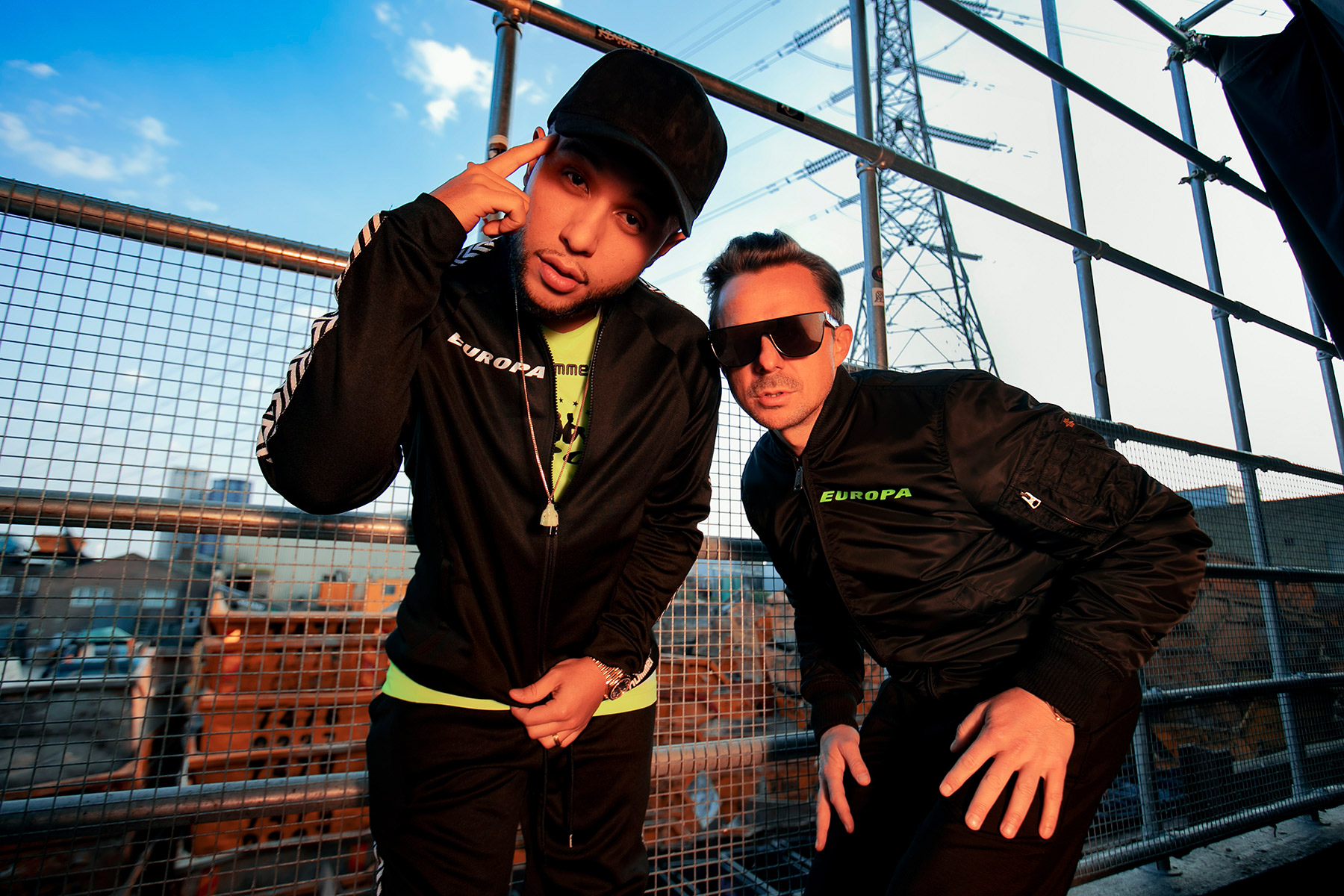 What makes a great house track?
Ah, shit… Now, house is such a broad term, but without sounding cliché, I guess house is having something that feels joyful but still meaningful at the same time, joyful without feeling frivolous. It's something that considers its history but also is thinking about the future. And then also has a groove while still being memorable.
What trends have you seen appearing in house music recently? 
I think house music is becoming more popular. A few years ago it was deep house, and tech house is becoming a big genre in itself from a club/festival circuit perspective, but with house, I think a reaction to that is to go back to the roots. I think what's cool about house – but it's also limiting – is the love for the old school. There's definitely a detest for something new. Everyone wants to be reminded of the classic era, you know, Kings of Tomorrow, but still making it compete with today's world. And I guess that's kind of what I'm trying to do? 
There are little trends, but there's definitely a big sense of nostalgia going on at the moment, which also differs from country to country. That's the hard bit of parties, the UK's interpretation of what house music is, is different from new age American: they invented house music, but the modern American doesn't really know what house music is in the true essence. And then Italian house is very different, European house as a whole is different. I guess it also depends where you come from.
How would you describe the Balearic sound? 
I don't really understand that, but I remember when we did 'I Got You' people described it as Balearic. I remember a producer we were playing in the same circuit with did a lot of Balearic house: for me, it's kind of softer and a lot more about a mood and an ambience. A lot more colour to the chords and the movement. It's kind of got a psychedelic element too as well. 

When you're making a track, do you have a destination in mind of how and where it might eventually be played? 
I definitely have tried to make a track for a purpose, and I hold onto that throughout the process of making the song, and each song is different. I definitely don't find it fulfilling to make the same type of record every time. Sometimes I like to make something that's more radio, but I guess the underpinning theme is I must be able to dance to it! Even if it's a slow record, you could still dance to it. 
That's something that I've seen other people think about as well: people such as David Guetta, even when he makes a slower record, you could still dance to it. That's I guess the only underpinning thing. Then it's fit for purpose. I'm definitely a slave to what I'm listening to rather than trying to make it fit to what I would like it to be.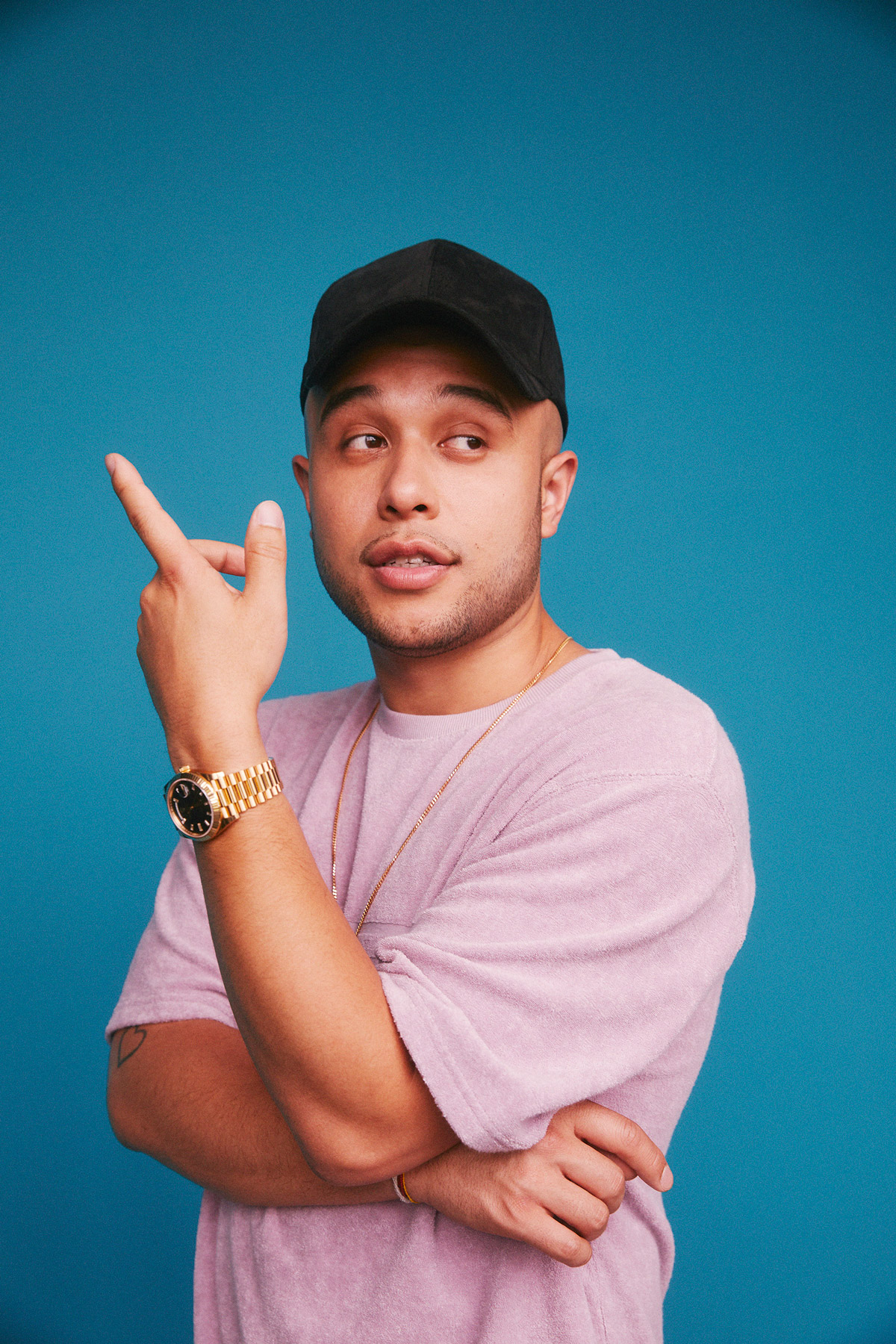 When you're DJing, how does it feel when you drop a track and the crowd goes wild?
There are two sides to that. The first time it happens, you're like: "Yo, that was sick." And that doesn't get old, to be fair! I think that the greatest moment as a DJ for me is when my own records became the most significant point of the set. That was definitely a defining moment. So the good thing about becoming more successful is the more you play of your own stuff, even if it's unreleased, people kind of know it's yours. I guess you start to make music to get that. 
Do you have a signature sound? If so, how would you describe it?
I didn't think so before: I thought, as I said earlier, I kind of just fit myself in to what I'm hearing so far, a certain type of song, a certain type of record. But I definitely have quirks that are emerging in everything I do: a lot of attention to vocals, a certain way that I take vocals, deal with vocals on my records, as well as an attention to something catchy. I think there's always something catchy in everything I do and I could never run away from it cause that's how I listen to music. Even the deepest, most underground records, if it's got something catchy, I love it: I'm always looking for that. Then the texture still feels a little bit old, I just like making everything sound old, but without sounding pastiche. 
What's the hardest part of your job? 
The hardest part of my job is not being consumed in the small things, balancing everything and not getting too hung up about one detail to the point is detrimental. It's just finding balance as everyone is. 
What's the best bit?
The best bit is that music can change your life! Coming from where I grew up, not in the most sob story way, but in a sense of changing your environment. Through music, I was able to achieve a certain lifestyle for myself that I can maintain. I was able to go to places I have never been before, and I was also able to meet various types of people that I would never have met before. That's the power of music and success: you can meet some of the most enlightened people in the world. 
How do you maintain a healthy lifestyle balance?
Personally, I don't indulge in hedonism in the truest sense: I'm married, I have a wife, when I work and I go to play in these clubs, I go home to my wife. She's a big part of what I do and a big motivation for me, and I'm sure once we have a family that will increase. It's having that, knowing that I am not the music, I'm a person that makes music. And then taking care of yourself: exercising, dealing with your mind. It's bad cheesy but meditation, I do that a lot. I'm trying to use those tools.
Can you tell me one thing about yourself that might surprise people?
I really like doing jigsaw puzzles. Yeah.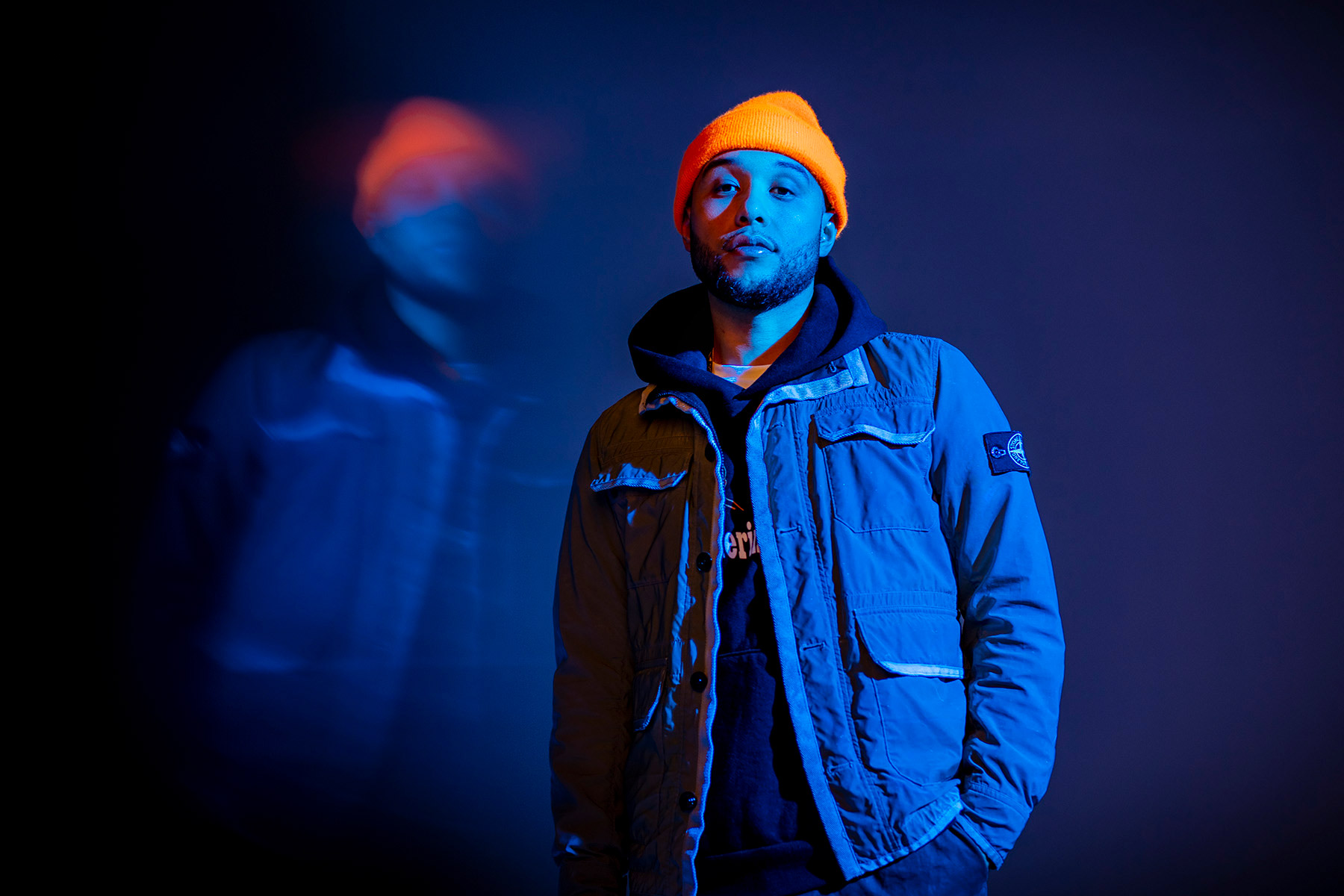 You can catch Jax at one of his impressive 25 live dates across the UK, US and Europe this summer, from Leicester to LA, Belfast to Ibiza, and Houston to Budapest. See the full tour schedule here. Jax's debut album is set for release at the beginning of September.