Londoners may be surprised to learn that Dalston, in all its gritty glory, is now something of a tourist destination. With international travel still off the cards for many, this hectic pocket of E8 gives you a taste of Big Apple energy, right on your doorstep.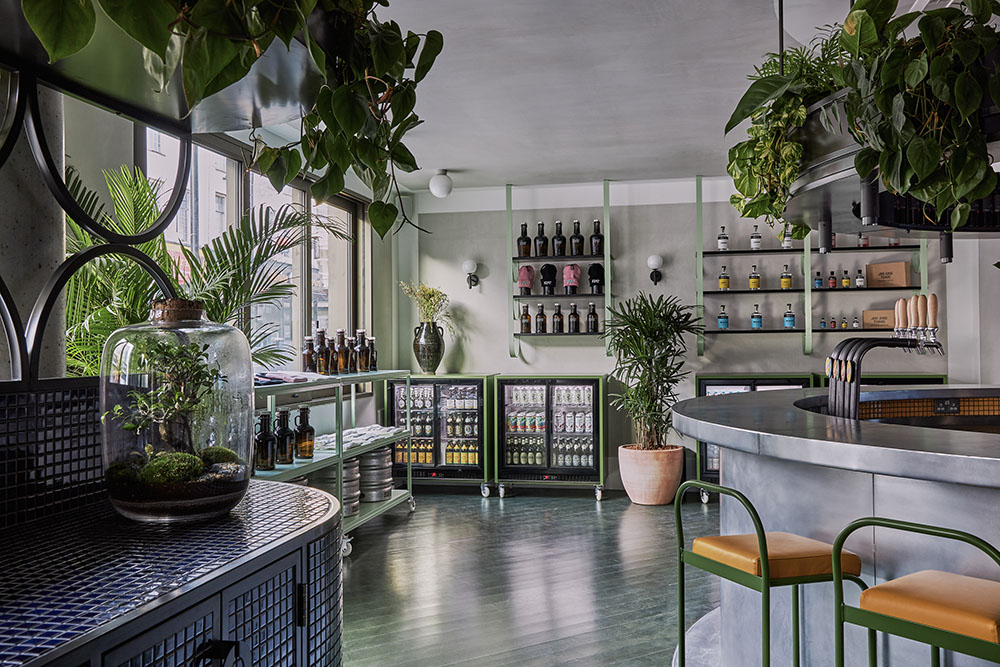 Kingland Locke, the newest aparthotel by Locke is designed as a serviced apartment meets boutique hotel, for stays from one night to several weeks if so desired. For those longer stays each of the 124 suites is furnished with hob, decent size fridge, and washing machine. The bed was deliciously comfortable, heaven to fall into after a day pounding the streets – or a night on the dance floor at the myriad of local clubs and cocktail bars. You can't miss the rainbow-striped fabulousness of Dalston Superstore right opposite the reception entrance.
The design of the communal spaces ticks lots of Instagram friendly boxes. The ground floor cafe and coworking space juxtaposes industrial steel with lush planting (all real, thankfully), and plush velvet seating in jewel tones. The lower ground floor houses the all day restaurant KRAFT Dalston, a new food and drink venture formed between German Kraft Brewery, Jim and Tonic Distillery and Le Bab, an upmarket kebab offer made chic with the French prefix, much to the amusement of my Gallic travel companion. The interior benefits from a natural daylight atrium, with sugar pink and ice blue chairs offset against the polished concrete floor. There is a microbrewery and gin distillery on site too, which reduces the outlet's CO2 emissions by 75%, saving deliveries and packaging. 
The food itself is flavoursome and unpretentious (it is essentially a glorified kebab, after all), highlights included the rare breed beef brisket 'doner', and minced Dorset lamb madras kebab dipped in jus and mango chutney with madras yoghurt, balti mix, onions and coriander. For the plant-powered there are substantial vegan options such as the Sabich: spicy roasted aubergine with house chilli sauce, peanut pesto, vegan mayo and foragers mix served on a crusty homemade pitta. In general the upbeat vibe is best suited to large parties, or groups of friends, rather than an intimate romantic dinner, underlined by the throbbing bass of the live DJ when we visited at the weekend. 
In the spirit of constructive feedback there were a couple of minor peeves, the bathroom door in the suite was clear glass – probably fine if you're staying as a couple, less than private if (as the website suggests) you want to conduct dinner parties or business meetings in your room. Also if you are planning to stay longer than a couple of days, the tiny wardrobe is going to be a challenge. 
That said, Kingsland Locke exudes just the right amount of east end hipster nous (complete with 'Shaman' coffee shop) and is impeccably pitched for its predominantly millennial and Gen-Z clientele, with rooms from an entirely reasonable £115 per night. The staff were delightful, too. 
130 Kingsland High Street, Dalston, London, E8 2LQ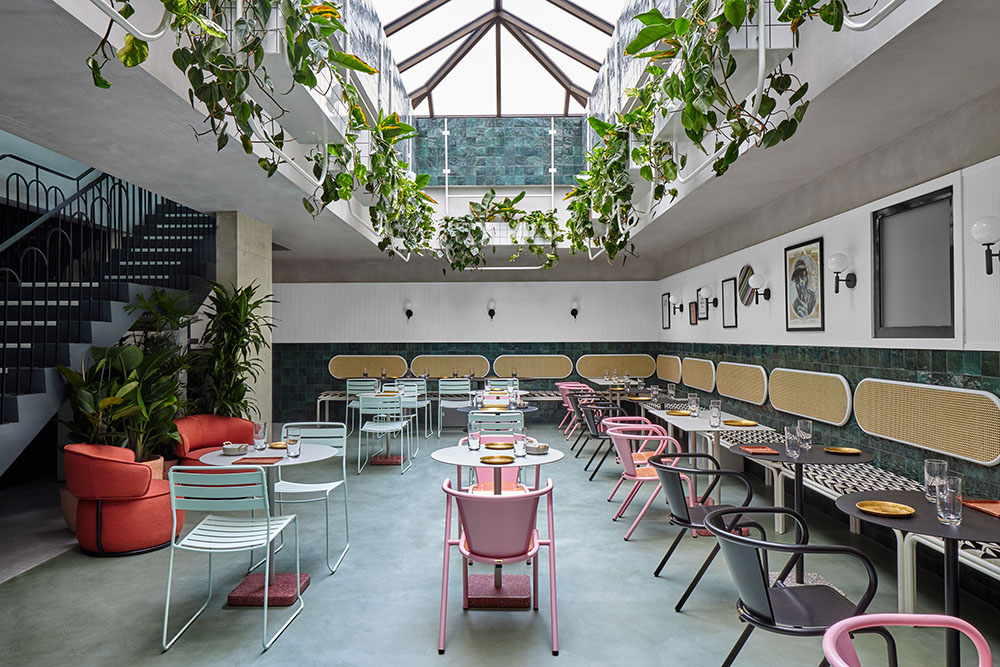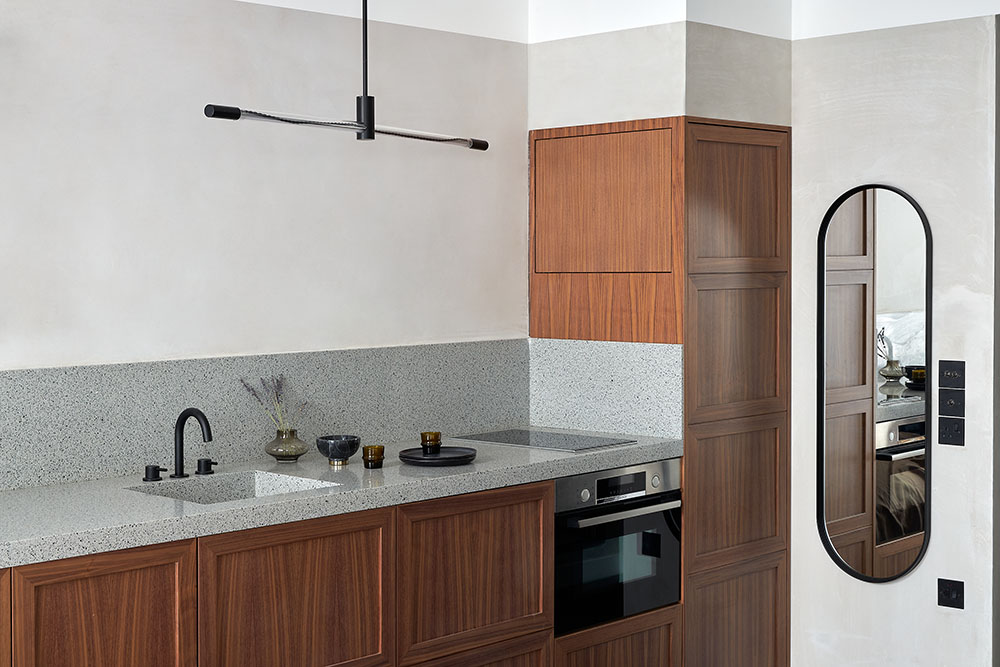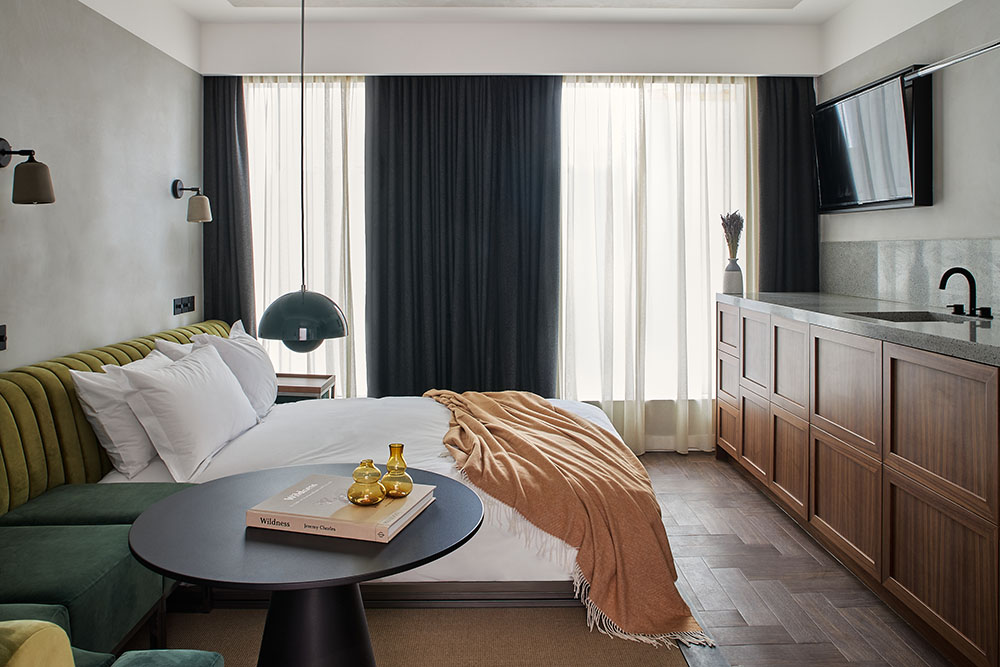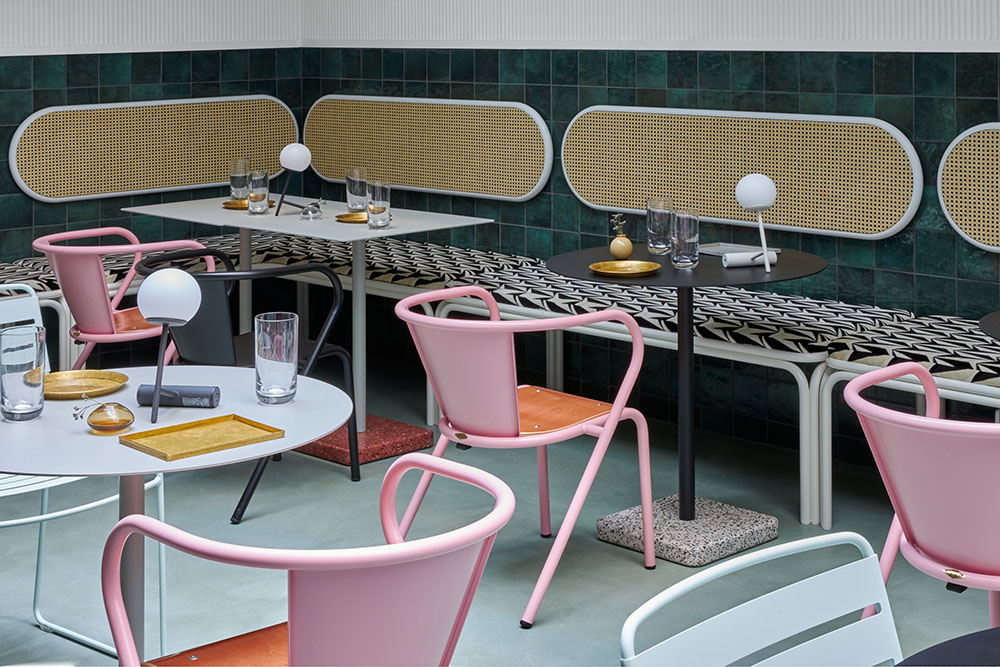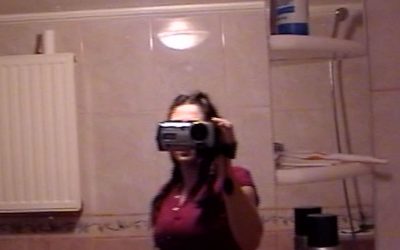 The musician opens up about Syria, spirituality and using anger in a positive way
read more