The supperclub co-founder talks Jackson&Levine's first book Round To Ours, raiding Habitat's fabric archives, and the perfect fish taco
Words  Mary-Jane Wiltsher
Photographer Paul Whitfield
Stylist Nini Khatiblou
Hair & Make-up Cathy Ennis using Phyto haircare and Delilah cosmetics 

Laura Jackson has just returned to London from a bank holiday weekend of country pursuits in Wales, but it's the share-style Mexican feast she cooked while there that she's recalling in great, mouth-watering detail.
"I made fried fish tacos with all the trimmings," she says. "It's perfect because you can prepare your salsa and other extras in advance, and then you just batter and deep fry the fish. It's quite easy and such a crowd-pleaser, and it means you can serve everything up on feasting plates."
Food, unsurprisingly, is a big deal for Laura. *Side note: never interview an avid home cook when hungry, particularly when all you have in your bag is a damp supermarket sandwich. Outside of a successful broadcasting career that began with Channel 4's hit music show Freshly Squeezed and now sees Laura mediating ITV2's love-hungry Take Me Out: The Gossip, the presenter has found time to spearhead runaway success supperclub Jackson&Levine with close friend and Radio 1 DJ Alice Levine. Since its inception in 2014 when the pair met at a jumble sale, the venture has spawned major collaborations with the likes of Adidas, Jamie Oliver, Miss Selfridge and the Arcadia Group, and now its first book, Round To Ours, which launches this month.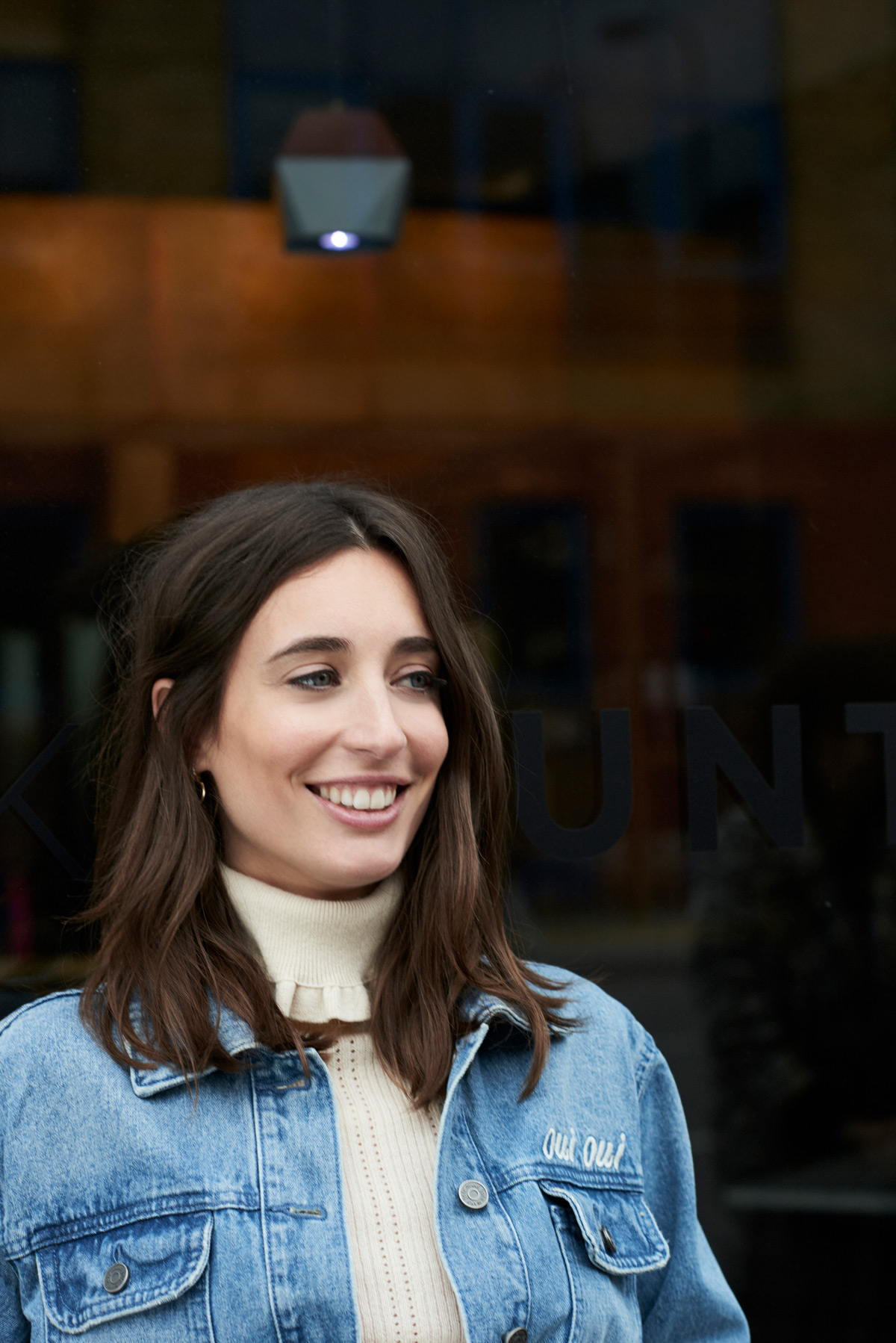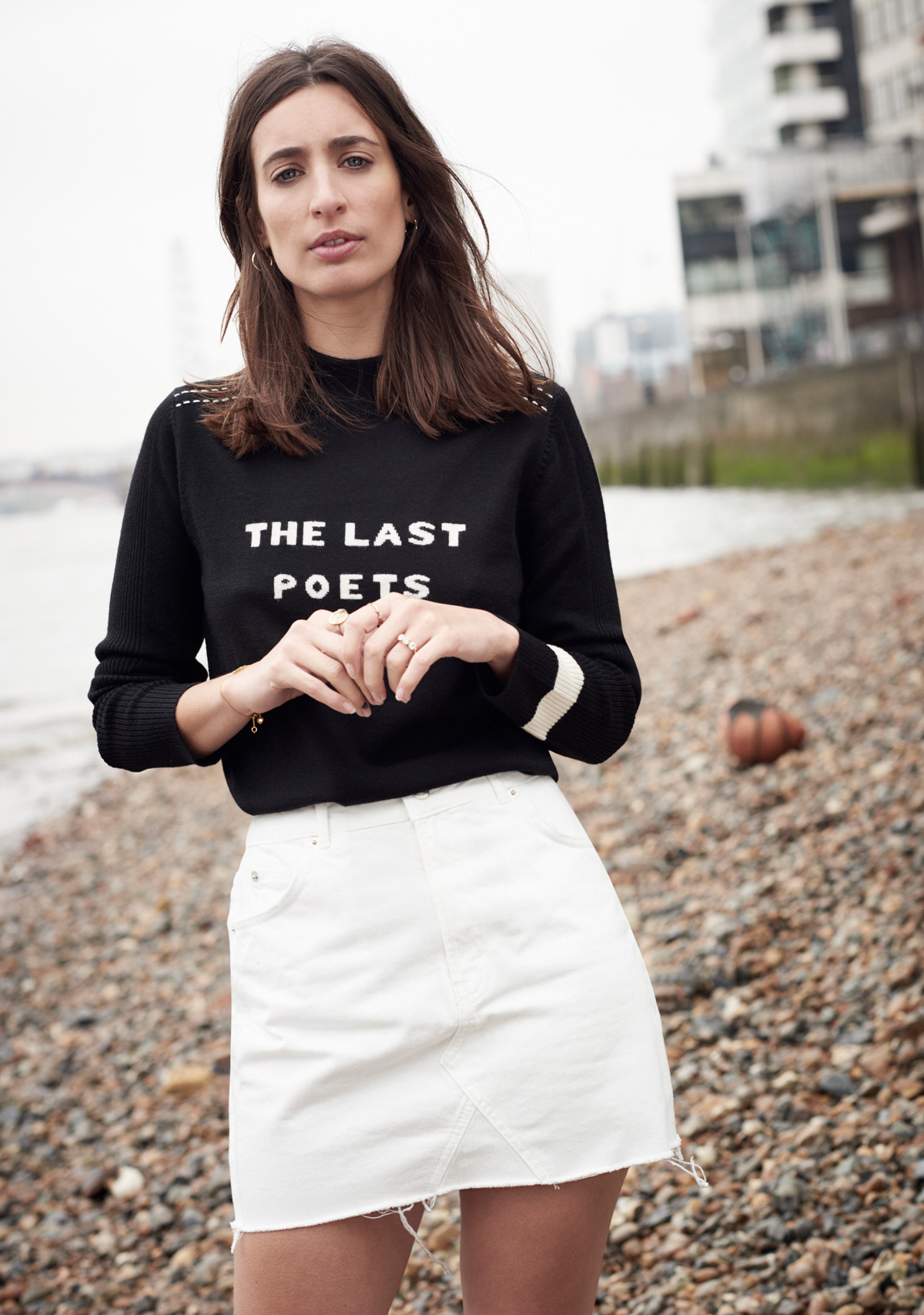 Split into 'mood', 'table' and 'larder' sections, Round To Ours is less a collection of recipes and more an all-bases-covered guide to throwing a dinner party, encompassing budget-friendly menus, themes and decorations. "There's everything in there, from how to set the mood in terms of lighting, candles and music, to how to lay the table, and where to buy crockery and glassware," says Laura. "Our larder section is full of tips and tricks, too. We're just two home cooks who love eating food but don't want to spend hours in the kitchen, so we like a shortcut."
We always wanted to write about food in a way that isn't super intellectual or stuffy, giving advice on where to eat out locally, or recommending dishes that you can buy for under a tenner.
Laura's assertion that "we're not chefs and we're not trying to be" is central to the Jackson&Levine ethos. Having penned food columns for Company, Elle and Marie-Claire, among others, the duo have a firm idea of what they do and don't like about food writing, and accessibility is the lynchpin of their approach. "We both love Grace Dent's reviews, but a lot of food writing is skewed towards the older generation of people who have more money," says Laura. "We always wanted to write about food in a way that isn't super intellectual or stuffy, giving advice on where to eat out locally, or recommending dishes that you can buy for under a tenner."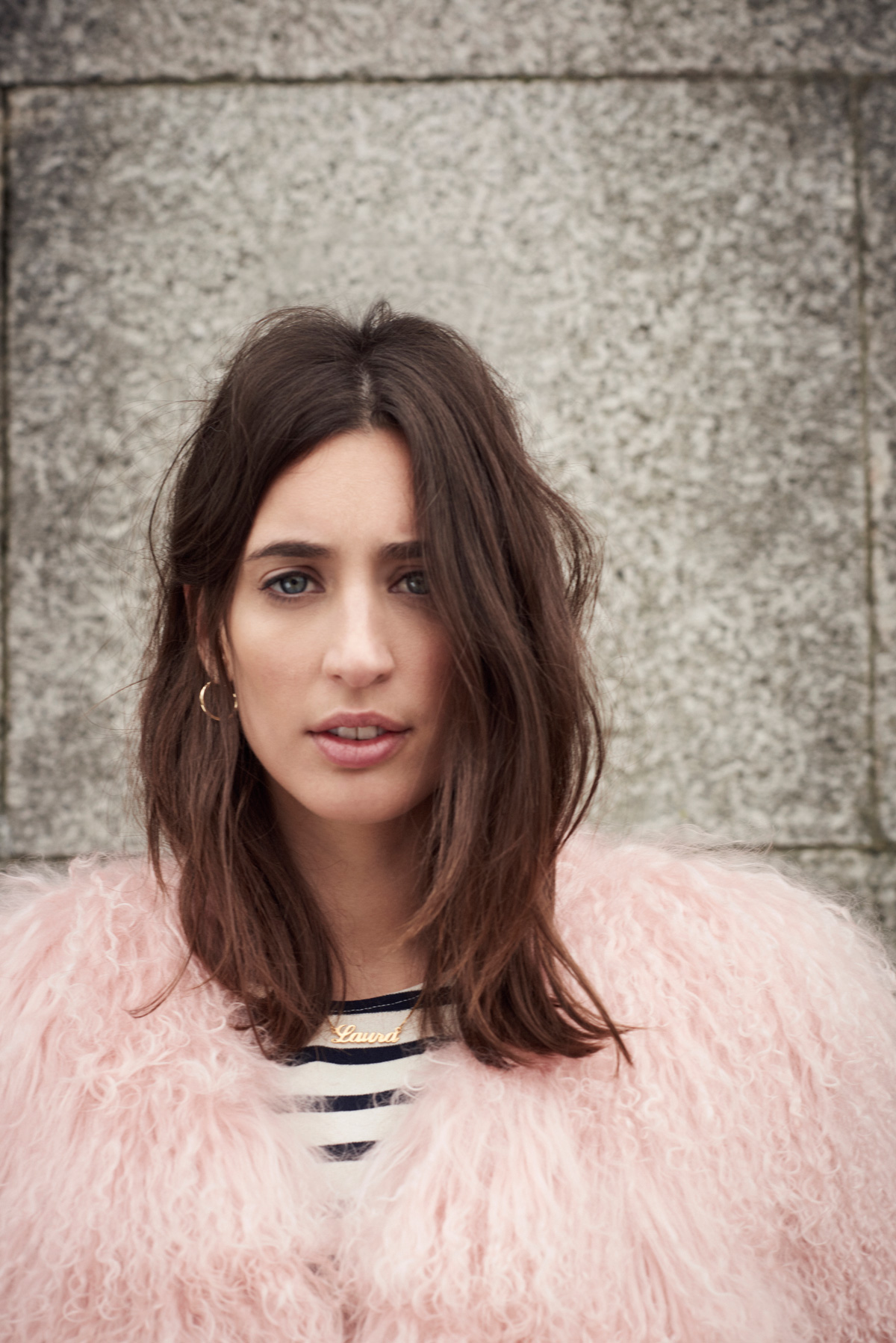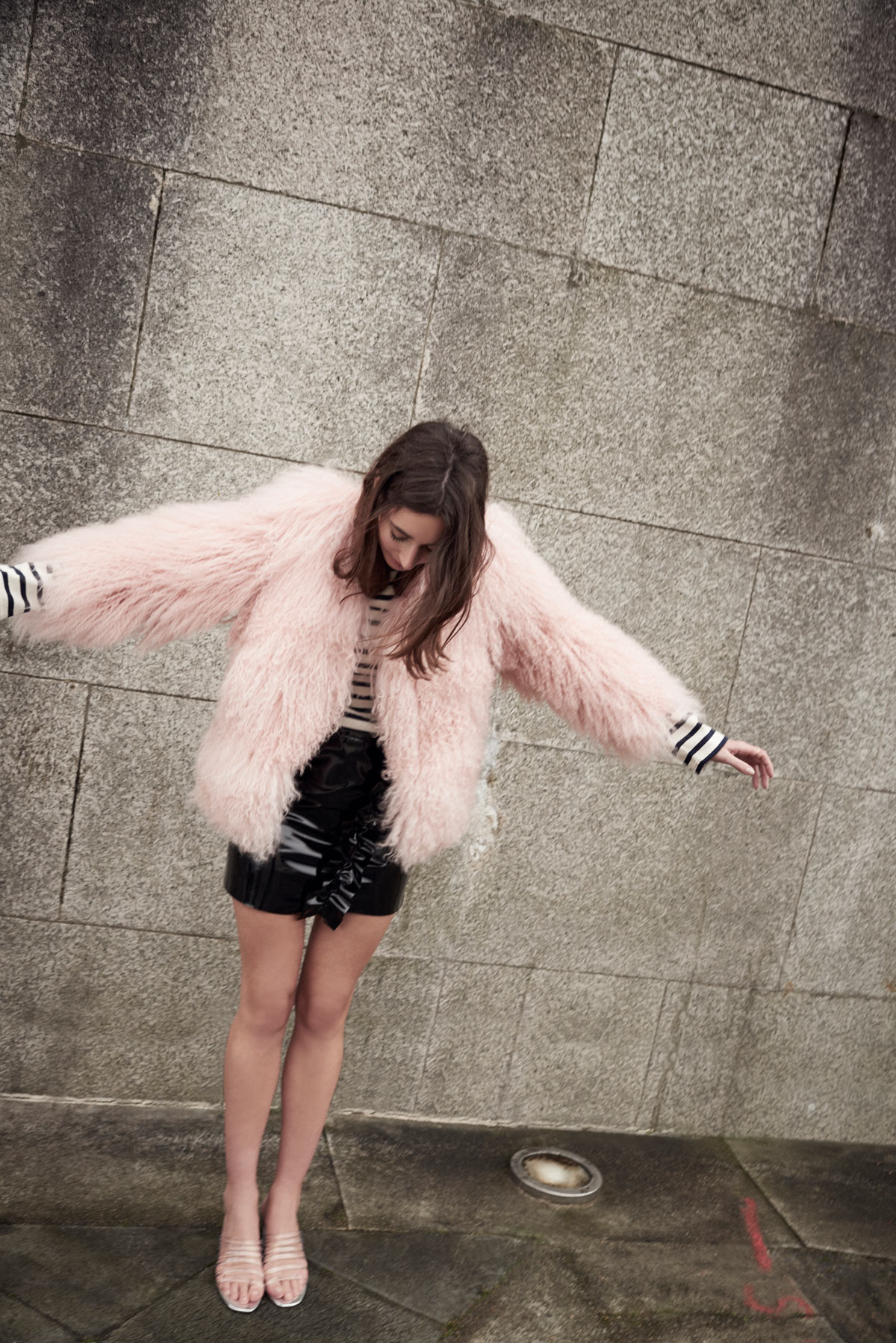 Perhaps this focus on cost and locality is down to the practical Northerner in Laura. Raised in Huddersfield, West Yorkshire, she remembers her school days as being split between the food tech rooms, the art department and the games field. "We lived quite rurally, and after school we'd go out and play in the fields," she says. "I always knew that I wouldn't be any good at a desk job. I wanted to do something creative, where I'd be on my feet rather than on my bottom."
She went on to study events management at university, juggling her degree with "the type of odds and sods promotional jobs that you do at uni, handing out free toothbrushes at the train station" and, aged 18, worked for a catering company. "I was passionate about it but I never thought I'd end up doing the cooking part," says Laura. "I liked the social aspect, really – entertaining and production."
Later, an audition for an MTV presenting role in South America sparked an interest in broadcasting, and the world of television came knocking. Her early years, spent working alongside Rick Edwards and interviewing big names like Snoop Dogg, were "a lot of fun" but her one misgiving about the industry was that "in TV, you don't make the decisions – you go for an audition but you don't decide whether you get the job, and so when the Supperclub came about it was a way to create something of our own."
Laura talks about fellow foodie Alice Levine like a kindred spirit, describing their first chats at that fateful jumble sale ("all about food and TV and radio") in the manner of someone recalling a blinding first date. "We'd go for lunch and email each other about new foodie places we'd heard about," she says. "Alice's mum has an allotment and she's always loved to cook. It was a lunch club that turned into a supper club – we really didn't expect it to take off the way it has." Today, their roles in the business are shared, but have their differences. "Alice is really smart, funny and articulate, and great at writing, whereas I love the production side of things, searching for deals online, looking for glassware, that kind of thing. But it's very much 50/50 and works both ways."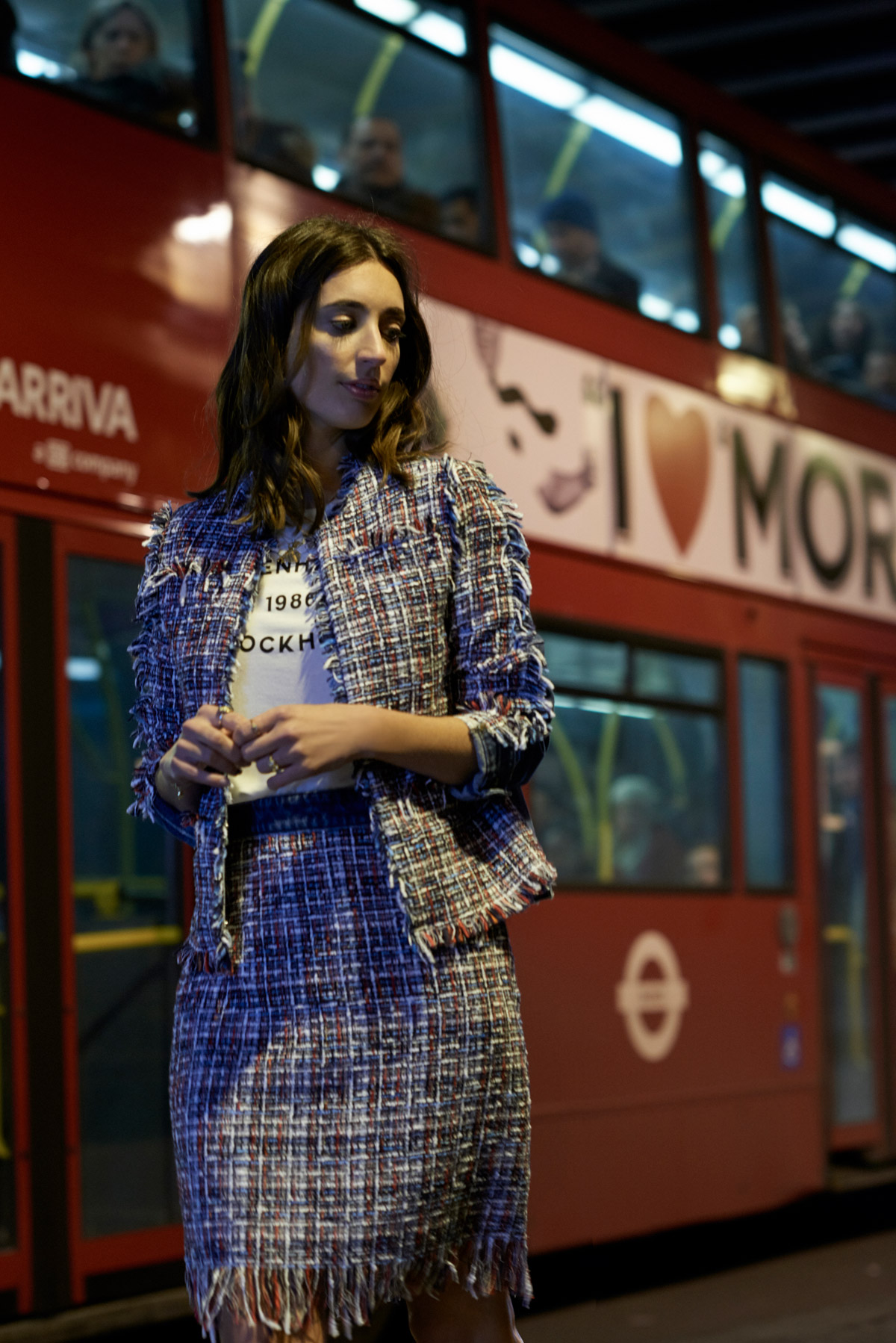 In TV, you don't make the decisions – you go for an audition but you don't decide whether you get the job, and so when the Supperclub came about, it was a way to create something of our own.
Travel and a portfolio career mean Laura gets little downtime, but when she does, it's spent "walking down Columbia Road and getting some flowers, going to the pub on a Sunday for a glass of wine with my boyfriend and the dog, or having everyone round and cooking for them." She's a music nut with eclectic taste – right now, she's listening to various covers by Bacao Rhythm & Steel Band ("they're getting me ready for summer and Carnival") – and she's just finished watching Simon Amstell's vegan mockumentary Carnage. "Honestly, it's incredible. I could not stop laughing." Clothes are her weakness and she knows her brands, ranking Simone Rocha, Molly Goddard, Shrimps and Christopher Kane among her favourite designers, though she considers the British high street "the best in the world", and heads to Zara for affordable staples.
Looking ahead, Round To Ours isn't the only impending milestone on Laura's calendar. Take Me Out: The Gossip, which she co-hosts with Mark Wright, also becomes its own stand-alone show this month, airing every Sunday on ITV2. With Love Island and Ex On The Beach racking up an increasingly dedicated following, Laura's confident that "reality shows like The Gossip can now really withstand a whole hour on their own". Working on the Fernando's dating show's companion series is, she admits "a bit like a working holiday at times, just a barrel of laughs. The contestants really get stuck in and the whole company from the top down is brilliant, we're very lucky."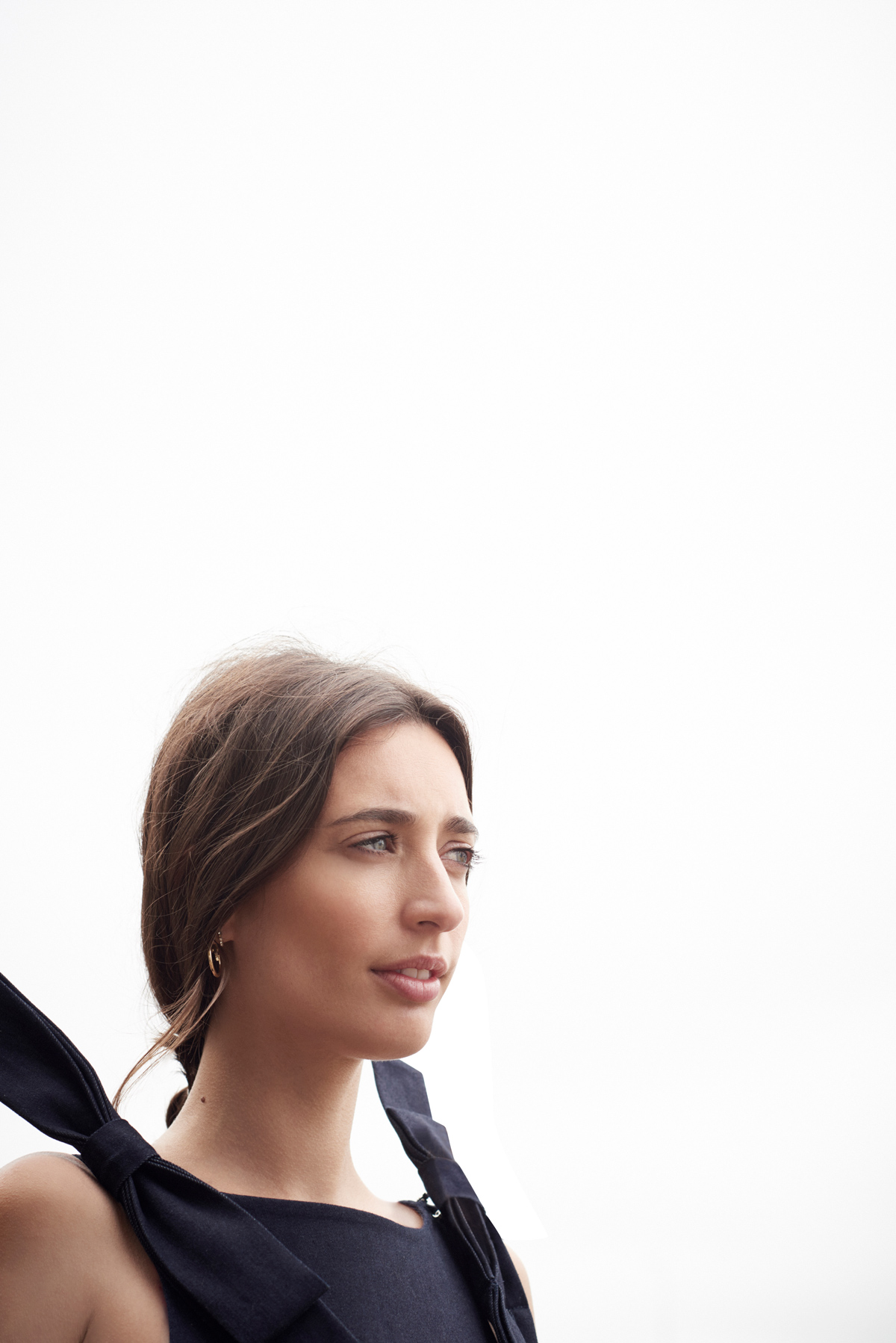 Off-camera, there's also a Jackson&Levine debut table and kitchen linen collection in the works, launching in June. It's been the ideal project for self-confessed interiors junkie Laura ("honestly, I'm really sad when it comes to this stuff, I'll spend hours reading interiors magazines. Right now I'm reading an amazing one called Cabana") who couldn't wait to get her hands on Habitat's fabric archives. An "amazing Khadi cloth from India" is the fabric she's most excited about, made in a community based just outside of Delhi. "Habitat have a great relationship with all the makers, I'm actually really jealous of everyone's job there," she says. "They do all this research and create these amazing ceramics too, it's the dream! The Khadi cloth industry is one that's sadly dying out, which is why we chose to include it. Hopefully if we collaborate with them again we'll be able to go out and meet all these incredible people who have made the fabric."
The busyness of being a multidisciplinarian suits Laura, who passionately believes that tapping into new crafts and hobbies is "so, so important". "At school, you're always told that you can't be all things to all people," she says. "But combining several careers definitely makes me a more rounded person." Long-term, she plans to build her love of interiors into her working life and expand her homeware empire. "That's my own personal goal – it might sound silly, but I'm not someone who could love interiors and not do something about it. I'd always want to make my own cups, or whatever it might be. I like to do things."
That's Laura Jackson, right there. She's a doer. And a feeder.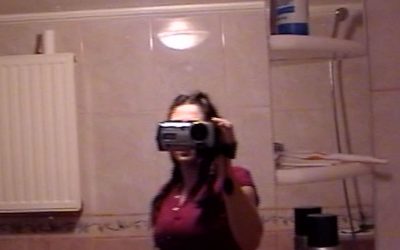 The musician opens up about Syria, spirituality and using anger in a positive way
read more