"Being Homeless Made Me a Better Person": How Mark Hovarth Is Putting The World's Invisible People Back In The Spotlight
Twenty-five years ago, Mark Horvath was a Hollywood exec; two years later, he was homeless
Twenty-five years ago, Mark Horvath was a Hollywood TV exec. Two years later, he was homeless. Today, he runs Invisible People: the only national non-profit dedicated to raising awareness and education around homelessness in the United States. In between, he has spent countless hours roaming the streets with a video camera, recording the eclectic, moving and often surprising stories of the "invisible people" that most of us pass without blinking every day.
Invisible People is an example of how social media can help create real change in the world, when used in the right way. In 2016, Horvath's videos reached over 523 million people, and the charity played an instrumental role in helping the City of Los Angeles pass a housing bond that will raise $1.2 billion and create 10,000 housing units for people experiencing homelessness. Already in 2017, it has helped Los Angeles County pass Measure H, which is projected to raise $355 million annually over the next ten years to help 45,000 homeless families and individuals and prevent homelessness for 30,000 more.
Horvath's story is just as fascinating as the ones he chronicles on his site. We sat down to discover the lessons he learned from his time on the street, what he does when he isn't crusading – and how we can break through our embarrassment and guilt to help people who are, frankly, an awful lot like us, give or take a bit of luck.
The media always portrayed people experiencing homelessness as drug addicts and bums, and although drug addiction is a crisis, addicts only make up a small percentage of homeless people.
How did you end up on the street?
From 1990 to 1994, I had a very good job in the television industry. In 1995, I became homeless, living on Hollywood Boulevard. I could say that my homelessness was a result of a severe drug addiction and 20 years of making bad choices because that's the truth. But it's also the truth that homelessness was part of my destiny. If I had never ended up on the streets, I would never have founded Invisible People.
It took about eight years to rebuild my life back to a three bedroom house and a new car along with a high-paying marketing job, but then in 2008 the economy crashed, and I lost everything except my sobriety. It was a really dark time because I wanted to work, but there was no work to be found. I went through extended periods of unemployment, and it looked like I was going to be back on the streets again.
How did Invisible People start?
I always felt that the story of homelessness was missing authenticity. Nonprofits spin the story for fundraising. That is not necessarily bad; charities need to raise funds to help people. But the true story of homelessness is different than what they produce to motivate people to give money. At the time, the media always portrayed people experiencing homelessness as drug addicts and bums, and although drug addiction is a serious crisis, addicts only make up a small percentage of homeless people.
One day, I grabbed a camera and started to interview people experiencing homelessness. I'd like to be able to say that it was part of some genius plan to make our world a better place, but the truth is, I was just trying to give myself purpose. I needed a reason to get up in the morning. I never expected to start a nonprofit, much less help change millions of people's perceptions of homelessness, but people on social media started to share my work, and Invisible People was born.
What did being homeless teach you about yourself and others?
Before homelessness, I was never happy. I drove a Mercedes and had a reserved parking space at work, which is a big thing in Hollywood. But nothing made me happy! Now, simple things like a bowl of pho make me smile. Going through homelessness was the worst hell anyone can image, but it made me a better person. I have also developed a unique ability to extend grace and compassion to everyone. Street people have a lot of tolerance for others. It's something I don't find in any other socio-economic tribes and is probably why I love to hang with homeless people so much.
Before homelessness, I drove a Mercedes and had a reserved parking space at work, which is a big thing in Hollywood. But nothing made me happy! Now, simple things like a bowl of pho make me smile.
Do you have a favourite Invisible People interview?
Each and every person who shares their story with me has a special place in my heart. They are all my favorite. What continues to amaze me is the stories that result from an Invisible People video.
A few people have found housing. For example, Donny was homeless in Calgary, Canada for over 21 years. After his video posted, the Calgary community found him and got Donny into housing. Terry Pettigrew was living in a homeless shelter and dying of cancer. His brother saw the video and after not seeing each other for 34 years the two reunited. Terry was able to spend time with family before he passed. Leonardo and Rob both received a renewed self-worth after watching their video and they claim it motivated them to change their lives for the better.
There are lots of similar stories, but probably one of the most amazing was Adrian, sleeping rough in London. He wanted to start a t-shirt shop. I added a link to his Facebook page, and someone helped him make it happen. But his story does not stop there. a woman from Sweden saw his video and the two connected online. Last month they got married in Stockholm.
What's the most difficult situation you've been in when conducting an interview?
My ability to empathize with people is my best asset and my biggest liability. There is a paradox in my life. My being able to sit with someone and make them feel comfortable enough to openly share their pain also means I walk away with some of their pain internalized. The hardest part of empowering homeless people to share their own stories is I literally can feel their pain.
What role can the fashion industry play in helping the homeless?
Kenneth Cole's Awearness Campaign is a great example. A few year's back, Kenneth Cole helped produce a web series on Skid Row that is still the best documentary short on homelessness in Los Angeles. When they had the Awearness Blog they used an Invisible People video. Today the campaign gives part of their proceeds from the Awearness line to help homeless veterans.
Another great example is over the last few years Hanes has given millions of pairs of socks to people experiencing homelessness and those in need. I love Hanes because they genuinely want to help people. Behind the scenes, Hanes gives away socks for all the right reasons, and just like the Kenneth Cole Awearness Campaign, Hanes uses their sock campaigns to educate the general public about homelessness.
You recently fought for Measure H in LA – what does the victory mean for homeless people?
The passing of Proposition HHH this past November and now Measure H is proof there is significant momentum and badly-needed resources to end homelessness in Los Angeles. The main reason homelessness has gotten so bad in Los Angeles is that there was a huge lack of coordination between stakeholders. Although there is still much work to be done, ending homelessness in  LA County is now a priority, and people are starting to work together.
It was also the first time Invisible People's style of storytelling was used in such a significant way, validating the importance of why we need to listen to people who are still homeless. Seven of the top ten most popular posts during the Proposition HHH campaign came from Invisible People – far above LA Times and other media sources with much larger networks.
Nonprofits have always just told the stories of people who are no longer homeless. Their stories are important to validate the work, but it's the stories of people still experiencing homelessness that builds empathy in the viewer strong enough they want to take action.

Does the current US administration pose a greater threat to the wellbeing of homeless people? If so, why?
The main reason we see the large numbers of people experiencing homelessness today is back in the 80s, the United States Department of Housing and Urban Development's funding was cut by billions of dollars and never replaced. Now, the Trump administration wants to cut another $6 billion in annual funding! That's scary!
Using Los Angeles as an example, Proposition HHH and Measure H will help to end homelessness, but both rely on some federal funding. Now that funding may be in jeopardy it's very concerning. We have come so far it's madnesses to go backward even just a little!
What is the most common prejudice you encountered about homelessness?
People experiencing homelessness are human beings. We should treat them with respect. But too often we view the homeless person as a bum or con artist. We blame homelessness on the person when their situation could be caused by a variety of reasons: lack of affordable housing, lack of a living wage, or some kind of trauma.The biggest obstacle in ending homelessness is a false belief that we can't end it. We can end homelessness. I am proof!
What can ordinary people do to help those on the streets?
Go to InvisiblePeople.tv. Watch a video or two. Then share the one that moves you the most with all of your network. And perhaps consider supporting our Patreon campaign.
Treat people experiencing homelessness with respect. They are real people. Educate yourself, your family and those around you. There is a lot of wrong information about homelessness and solutions to end it. Don't ignore the issue. Pretending it is not there or it will get better on its own is no good. Get involved. Push your community to collaborate and develop a system to end homelessness. Support local homeless services that are ending homelessness and not just maintaining homelessness. Do a little research to find out where your talents and gifts will have the most impact and then roll up your sleeves and do something to end homelessness in your community.
Do a little research to find out where your talents and gifts will have the most impact and then roll up your sleeves and do something to end homelessness in your community.
What's your favourite piece of clothing?
I can't remember where I got it, but I have an old Warner Brothers security uniform shirt with badge and all. Back when I played drums for a living, it was the perfect rock 'n' roll shirt to wear.
What's your favourite place in LA?
That's easy, Hollywood Blvd. I know lots of people don't like Hollywood Blvd, but it's probably where I feel the most comfortable.
What are you most proud of?
Right now, taking care of my mom. I currently live in Upstate New York to help take care of my mother.
What would you like to be better at?
Relationships. Today we all hustle. Being busy has become a status symbol. I travel so much it's hard to make local relationships. Plus, I know the future Mrs Horvath is out there. I just have to slow down to find her!
Person you most admire?
All of the people facing unimaginable challenges in their lives that continue to be positive and help others.
What did you eat last night?
Last night I opened a can of soup and added a pack of ramen noodles.
Motto to live by?
Do good, and good things will happen!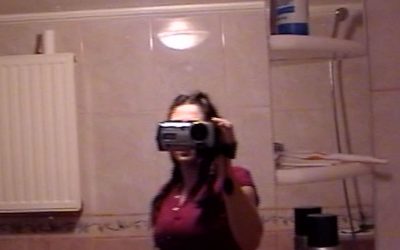 The musician opens up about Syria, spirituality and using anger in a positive way
read more