Croatia used to be one of those under-the-radar holiday gems, but we can safely say that the Eastern European cat is out of the travel bag. Dubrovnik's Stari Grad (old town) and popular islands like Hvar are now reliably packed in the high summer season. Come autumn, its much easier to experience the full charm of this ancient sovereign state, so its perfect for a September break, when it'll still be warm, but far less hectic.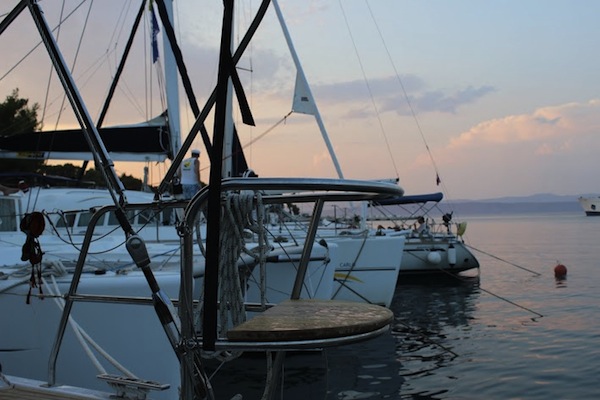 With 1244 islands on offer, the best way to explore Croatia is to rent your own sailing boat, ensuring easy access to secluded coves, quaint stone villages and restaurants serving fresh fish right on the surf.
So here's PHOENIX's tried-and-tested itinerary for a late summer island-hopping adventure, Adriatic-style.
Vis is for Foodies
Off-limits to foreign visitors for almost 40 years, Vis combines unspoiled beauty with seriously good restaurants and authentic local delicacies. Get the longest leg of the journey out of the way first, and choose Vis as a breathtaking first landing place.
Hungry from all that sea air, head to picturesque vineyard Kod Magica, which serves local wine alongside various moreish traditional dishes; try the lamb peka and octopus dish, cooked under hot coals for hours. Set up on top of a winding mountain road, the views are epic, with rolling hills and the glittering bay in the distance: well worth the hairy trip in a local taxi.
After your meal, dock for the night in Vis Town, where there are plenty of spots for a relaxing dip along the rocky beaches followed by a a drink or two after sundown. Then bed down in your own boat under the stars.
Next morning take a hop to Bivsevo, which boasts one of the most impressive sights in the archipelago, the Blue Cave – an amazing play of sunlight under water, only accessed by supervised boats.
Nearby is the boat access-only Stiniva cove, where you can dinghy or swim your way to shore (the latter is best, if you can make the distance there and back). A little café sits on the shore, where you'll find local dishes and drinks to enjoy while you gawp at kids diving off the sheer cliff edge.
From there, sail to Komiza, and take a water taxi to Bako, a beautiful restaurant set at the water's edge offering an abundance of seafood treats such as squid ink risotto and giant langoustines.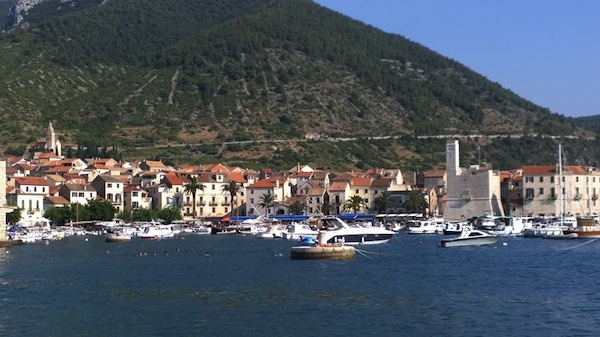 Hvar is for Hedonists
Hvar is one of the most luxurious of the islands, and it won't disappoint in the glamour stakes.
Dock at Palmizana Marina, the hippy area of the island, where rugged trails lead through bush to stylish cocktails bars and restaurants. A couple of cocktails at Mosquito bar followed by a modish feast at Baccus will set you up for a night in Hvar town. Carpe Diem has the loudest music and the best people watching, and you may well spot a few celebrities now the tourist trail has moved on.
Take the next day to recover by swimming in crystal-clear waters then head in the evening to quiet local restaurant set on the beach called Oaza at Milna. Their fried sardines, aubergine fritters and fall-off-the-bone baked scorpion fish will banish any trace of a hangover.
Brač is for Beach Lovers
One of the biggest of the Adriatic islands, Brač is famous for two things: its bright white stone, from which the White House in Washington D.C is built (yes, really) and its unique landscape.
With two towns, several sleepy villages and a dramatic Mediterranean vista of steep cliffs, inky waters and pine forests, Brač also sports Croatia's most famous beach, the awe-inspiring Zlatni Rat in the pretty town of Bol – great for a relaxing day-break away from the boat.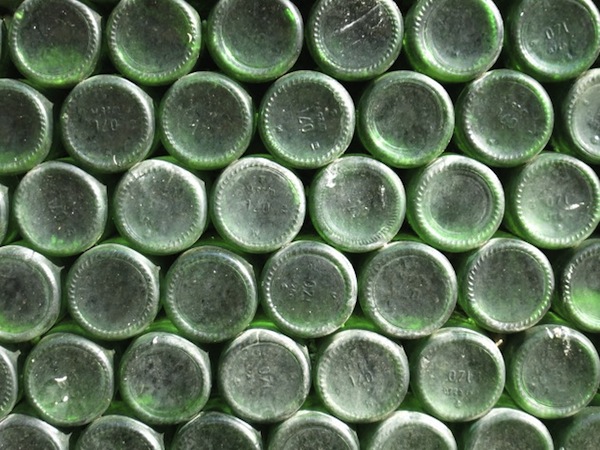 Solta is for Unspoiled Beauty
Despite being the nearest island to the port of Split, Šolta remains surprisingly absent from most tourist maps. This lovely, wooded island is a popular getaway for Croats; a narrow path leads around the bay to small coves with rocky beaches while the island's interior has several family-run farm eateries with tastings of their own olive oils, grappas and wines.
It's the perfect location to finish your trip. Dock at the picturesque harbour of Rogac, a blissful blend of unspoiled fishing village and chic yachting berthes, then eat like kings at Pasalera, finishing your trip with last-supper-standard lamb and atmospheric live music.
Getting There
Easyjet run daily, reasonable priced flights to Split from Gatwick. You can also fly to Dubrovnik from various airports across the UK then make your way to Split in a rental car or bus.
Yacht prices start at Euro €1200 for a 3 cabin boat with Morecharter.com. A Skipper is required for non-salty sea dogs (we highly recommend Goran Zizak at the company), which costs an extra €1000.
Top Tip: Don't forget to budget for the fuel costs, marina mooring fees and of course, the food too.
Words and images: Jenny MacFarlane