International tattoo artist L'ain Freefall gives us a glimpse of her influences, inspirations, everyday life – and what happens when you show your mum your first.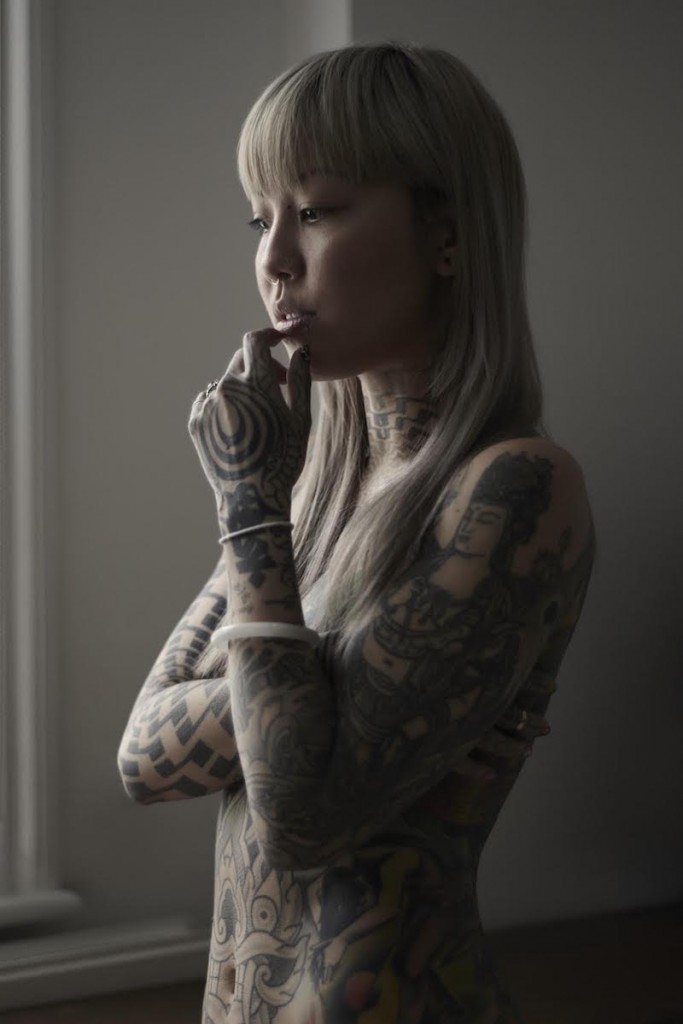 L'ain Freefall first fell in love with tattoos aged eight, when she saw a strong female character in Chow Yun-Fat classic God of Gamblers reveal her extensively inked shoulder before challenging the men. Now 32, the international tattoo artist has become renowned for a strong, elegant aesthetic – liberally demonstrated on her own skin – which combines rich storytelling with influences from tribal and cultural history.
For many years, Freefall juggled a full-time career as a makeup artist with an unpaid tattooing apprenticeship, determined to realise her childhood passion. Persistence and talent paid off, and in 2009 she dedicated herself to ink full time. She now gets to enjoy tattooing in some of the best shops all over the world, although 'London will always be home'.
We caught her mid-travels to discuss what this month has in store, making it as a woman in a male-dominated field … and how much it really hurts.
What do you find so compelling/powerful about tattoos?
Tattoos are permanent. The person has made a choice and is committing to it. When you see the extent of work a person has, you can see how much time and care has been put into it. In history tattoos were seen as healing or to mark of time in your life. It's just amazing.
You used to be a makeup artist – why did you give it up and do you miss it?
There were a few reasons why I walked away, mainly because I had been offered a tattoo apprenticeship (which at the time was near impossible to get). Then while working at Evil from the Needle (a very reputable tattoo studio for nearly 30 years), my boss said I had to choose: "Makeup or tattoo. You can't be both. Both need more than 100% and full commitment". So I had to make a choice. It was the most terrifying thing. I had committed my life as a makeup artist, I had taught and worked so many amazing jobs and there were still so many opportunities awaiting but it just felt like it was a risk I had to take and I'm glad I did. Make-up is still very much something I love and I still give lectures and classes when asked to. I get to teach from a different angle now, different styles. I still get to be creative without the permanency of it all.
What was your first tattoo and what did your family think?
Oh God! My first tattoo was a tribal dragon, straight off the flash, and I still love it. Unfortunately I committed to a full back piece and there was no way to work around it. My sister came with me and my mum didn't found out till four or five months later I think. She was so angry and hurt. Culturally speaking, tattoos are extremely frowned upon in my mum's generation, but since then she's obviously become more liberal about my choice of work and how I live my life. Of course she's still occasionally hurt by what I put myself through (as mums are…) but she tells me she couldn't be prouder.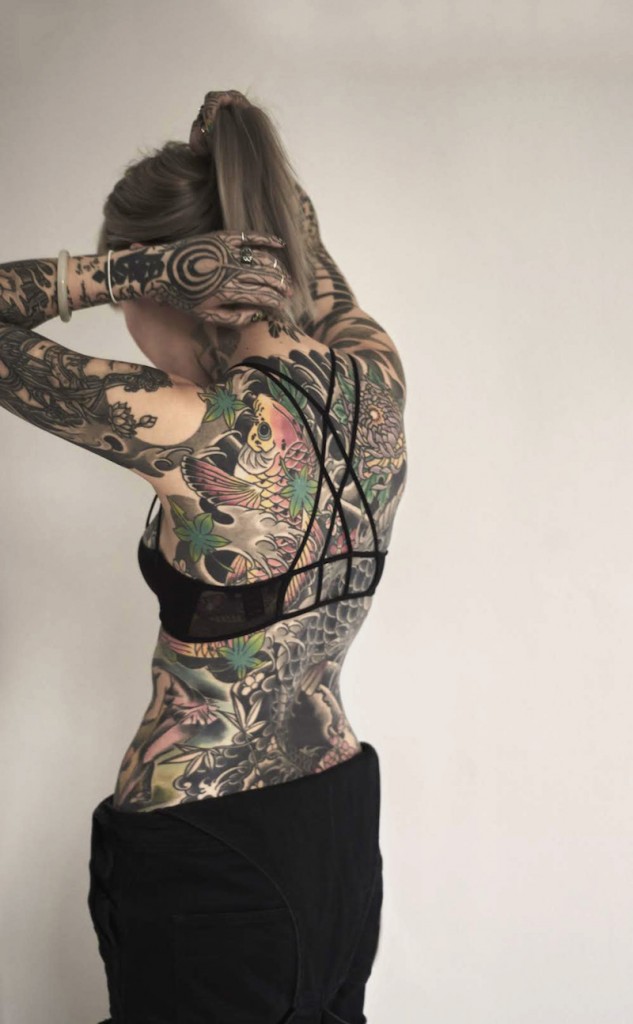 Come on, be honest – how much does it really hurt?
Honestly, each person differs. Never listen to your friends because one may think it was the most painful thing ever and another might think it's nothing. Different parts of the body, the extent of work you're getting and even how you're feeling on the day – whether you're run down, lacking sleep or close to a cold – will make everything feel more intense. So I've had the most painful experiences and days when I can just chat and laugh.No-one can really know till you go through it.
Describe your tattoo style in three words
Lines. And. Shading.
Who's your typical client?
You are. Anyone who wants to get tattooed by me is my typical client. That's why you're here. You want to get tattooed and I want to tattoo you. If you like what I do, even better.
Have you struggled as a woman in a male-dominated field?
Yes. There's no point sugar coating it and it will always be this way but isn't this the same in nearly all male-dominated industries? We have to work hard to prove we are worth the salt. When you're a woman who likes to take care of the way she looks, there's always debate. Bottom line is, if you let your work speak for itself then nothing else matters.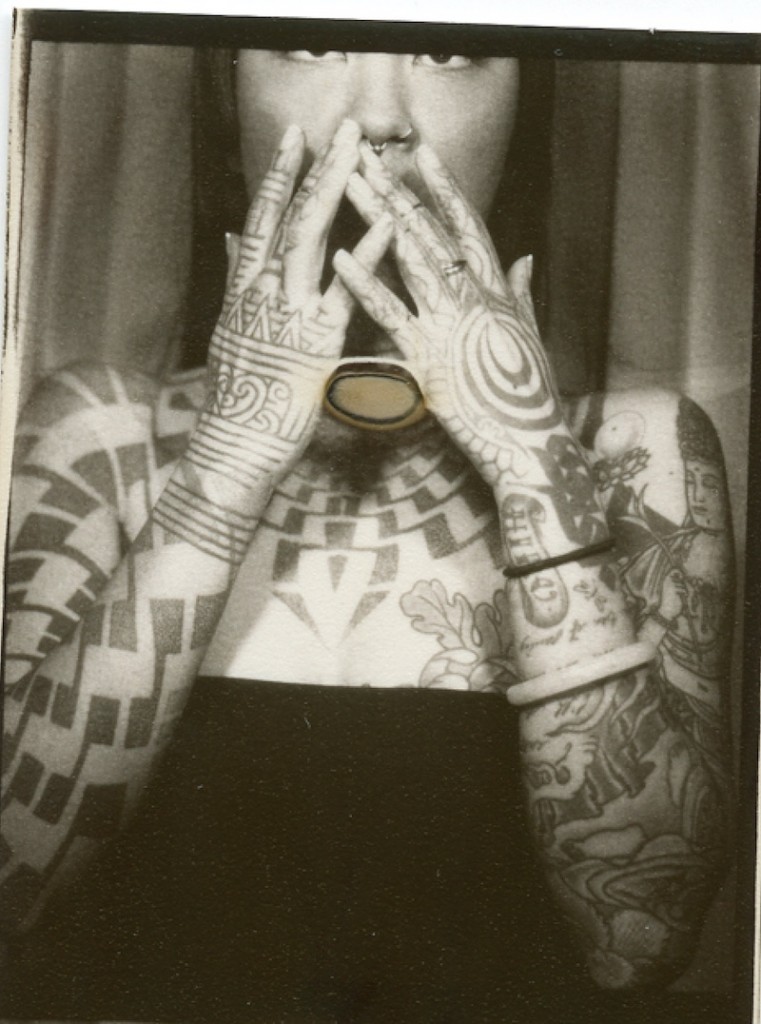 Who would you love to tattoo and what would you give them?
I love a client who can come in with a base idea which we can both work on together then, in the end, create something amazing we both love. I've been very lucky to meet and tattoo some of the most unexpected people and I treat everyone the same.
What are your 3 favourite tattoos across history?
Ed Hardy's Montgolfier backpiece, something by Alex Binnie, and tribal markings.
Is there a particular tattoo style that's popular at the moment?
I'm not good with what's popular. You'll have the major fans of Asian art. Black work. Old school. New school. Then you have people who want what the next insta-famous tattooist has to offer. So I'll just have to wait for someone else to tell me. At the moment, I'm not starving and I'm grateful for the people I have coming to me for work. Especially the ones who've stuck by me since the beginning.
What does February as a month mean to you?
I'm very excited to be heading back to LA where I'll be spending time with friends and discussing working there on a more permanent basis – however I could never really leave London for too long.
What's a classic Lain outfit in February?
Black on black. I've rarely changed the way I dress. Trademark DM Made in England's. Black high-waisted or blackmilk leggings. And a long vest, a tee, black hoodie, big scarf and vintage leather biker jacket.
What are you eating, watching and listening to right now?
I'm currently at an airport. I had an avocado salad with Parmesan fries and water. I'm listening to 'My Man' by Billie Holiday and people watching.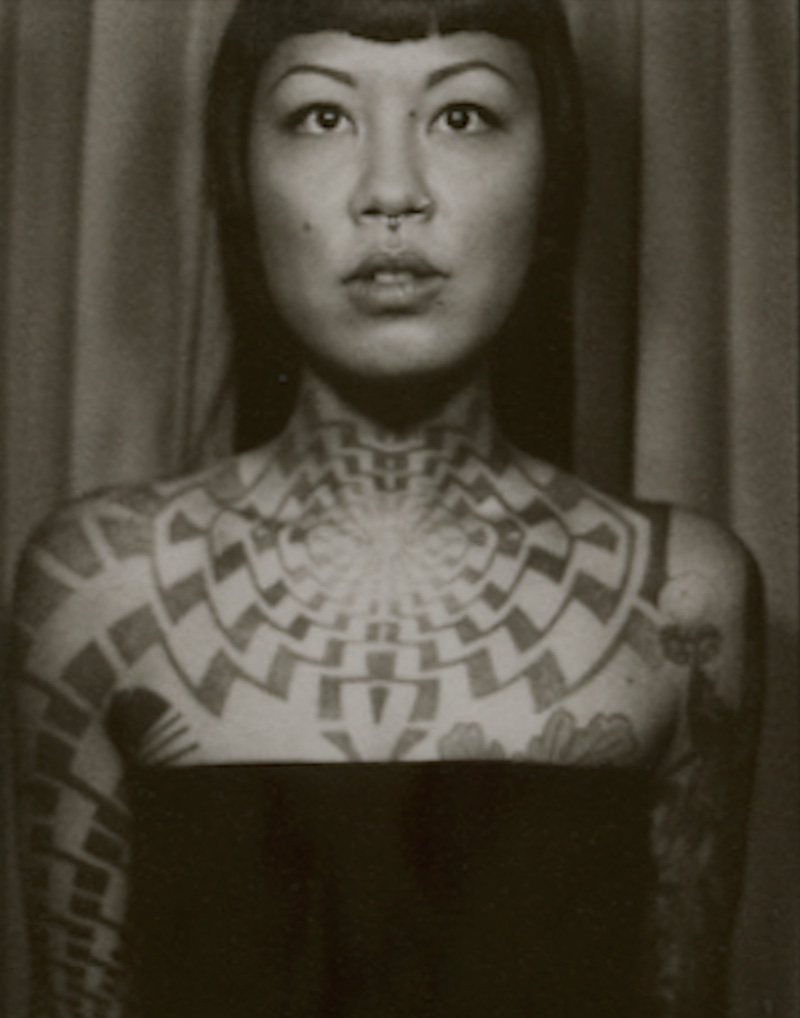 3 favourite places in London?
A decent, quiet cinema/theatre. Wherever my friends are and wherever I get to eat amazing food. Chiltern firehouse has still yet to fail me, also Yauatcha.
What one solid-gold lesson have you learnt so far in life?
Don't worry so much. You'll hit a point where you'll realise that as long as you have a roof over your head, you can afford to eat and have loving people in your life, the bigger picture is, life is actually ok.
What's your proudest achievement?
Surviving. And my son, Hiro.
What would you like to be better at?
A lot of things – but with everything it takes practice, perseverance and patience.
Any role models, living or dead?
My mum, hands down. And a handful of friends who I look to when I feel a little lost whether in work or life. There are many artists I admire and think are amazing living and dead but to be honest my mum is one of the most hardworking and honest people I know. She's been through hell and back but she's still standing with so much love to give everyone. My friends have kept me grounded. Just watching how they progress in life pushes me to want to keep up.
Interview: Molly Flatt