ICEBAR's Tom Hunter shows us how to get to grips with the Mexican stuff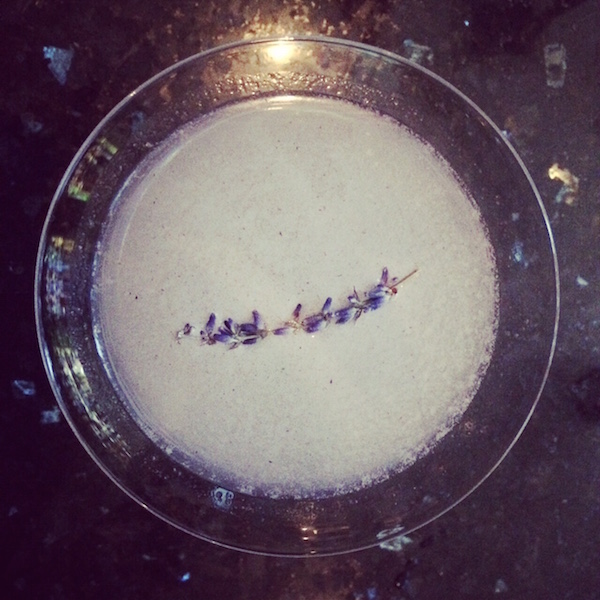 Let's talk tequila.
More specifically, let's talk about a few of the most common misconceptions that surround this most excellent yet least well exploited of drinks, especially when it comes to cocktails.
1. The best way to mix a tequila cocktail is to do a shot, then mix up the salt and a bite of lime in your own mouth.
2. Tequila cocktails are only for tourists, and best served in massive shared jugs for a tenner a pop.
3. If it doesn't have salt on the rim, it's not a proper margarita.
First one, just no. For everyone who's ever claimed they get extra drunk on tequila I refer you to the previous 5 or more pints you drained before you started throwing down shots.
Secondly, rounds of margaritas are definitely a great drink to share on nights out, and work well with all kinds of different cuisines, but it's the fresh lime that makes them pop, not packet mixes. You need quality, not quantity.
And finally, salt you say? Well, let me introduce to my favourite twist on a classic margarita that skips the salted glass rim we all know so well for a more subtle, softened and sophisticated variation. Bring a little class to your March with the Lavender Margarita.
Lavender Margarita
40mls Olmeca Altos Plata tequila
20mls Triple Sec
15mls freshly squeezed lime juice
1 large spoon Lavender Sugar
First take a hurricane mixing glass and pour in 40mls of tequila and 20mls triple sec. 60mls total alcohol is the gold measure for most cocktails, but whatever measures you opt for (mixing a ten person jug for instance) keep that ratio 2 parts tequila to 1 part triple sec.
I'm using Olmeca Altos Plata tequila for a nicely balanced mix of sweet and citric flavours that complements the lavender element, but if you're looking at different brands just make sure that you have a 100% agave bottle. This means there are no extra sugars added after the distilling process, something that's especially important for this drink because you need to add your own lavender sugars.
Lavender sugar is easily available online, but it's even easier to make your own. Simply add a few pinches of dried lavender to caster sugar (start with less then add to taste as it's a surprisingly strong flavour) and then blitz together.
For this drink you need a heaped spoonful of the lavender sugar added to the mixing glass along with 15mls of freshly squeezed lime juice and then topped up with ice.
Big shake, then double strain right away into a chilled martini glass.
The cocktail mix should have a lovely subtle purple tint to it with specks of lavender flower floating to the surface.
For an extra flourish, garnish with a spring of dried lavender and serve.
Words: Tom Hunter